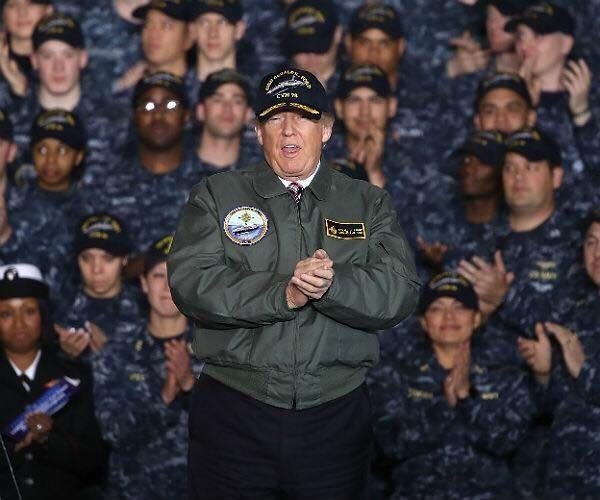 Trump: WE WILL HONOR OUR TROOPS WITH A PARADE. I WANT A PARADE. IT MUST BE BIGGER THAN FRANCE'S PARADE WHICH WAS A GREAT PARADE.
The Military: Nah, dude. We're fine, really. Could you honor us by improving the VA and maybe not making us get dressed up and march through DC? We kind of hate that dog and pony shit.
Mericans: IF YOU DON'T WANT A PARADE YOU HATE THE MILITARY AND ARE ASHAMED OF AMERICA
The Military: Seriously, we're all set without a parade. Some of us are liberal, some of us are conservative and pretty much none of us want to march through DC in our dress uniforms. Also, why are you yelling?
Mericans: HOW WILL WE HONOR THE TROOPS IF NOT WITH A PARADE?!?!
The Military: What? We already told you- improve the VA and... You know what? It's like you're not even listening. We're starting to feel a little disrespected...
Trump: IT WILL BE THE BEST PARADE EVER. THE BIGGEST PARADE. PARADE. PARADE. PARADE.
The Military: Screw this, let's go day drink again.