Figured I'd show my favourite Steemsters a wee eyeball taste of what the top secret project I announced I'd started developing in parrelel with streemit.online on my last witness post.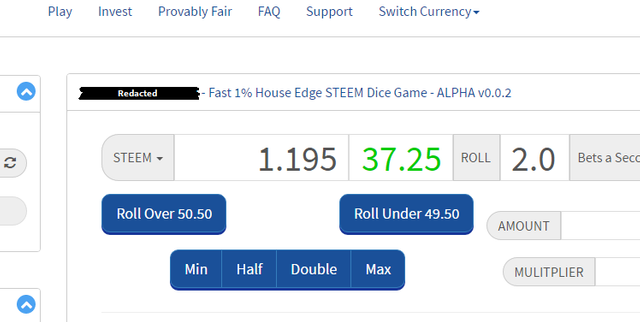 Every other respectable currency has fast, public investment enabled games of chance built on highly scaleable and cross platform languages such as Node or Ruby.. While I can't outright announce the name of the site just yet I'm super pleased to announce the STEEM network will have a proper provably fair 1% house edge, publically open to investment dice game with built in STEEM and SBD currency rolling in the near future.
Say NO More! When Can I Dice and Invest?
An ETA on when it will be ready to launch I'm not even going to speculate at. When you're dealing with money (especially others funds) site needs to be 110% secured and tested before it see's a public launch. ~cough cough right Steve? cough~ Given that this site is the first of it's kind in the STEEM ecosystem I'm almost certain once completed this project will find wide spread popularity and usage.
Are you a Developer with free time? (Rare I know)
Want to lend a hand? Are you a 1337 Node.js wizard? If so cast a spell below in the comments section perhaps with a link to your github so I can see what you're capable of. While I'm likely able to finish the site myself I'm spread pretty thin at the moment and would love a helping hand or code mentor to help me speed up the development process.
---
Your Current Witness Votes do Anything for STEEM?
Support Future Top 19 Witnesses!
Vote @klye for Witness!
You can vote for me easily by clicking the link above and upvoting klye: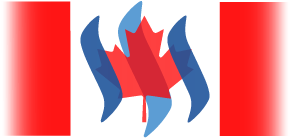 A Proud STEEMbassador of Canada
(News on @steemcanada Campaign Soon!)
Thank you for your votes, the opportunity and support!