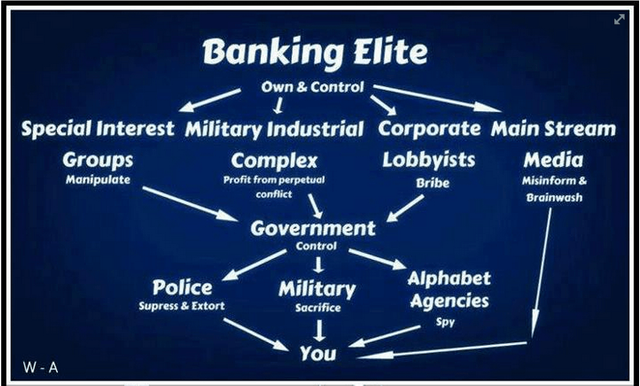 On Tuesday JPMorgan CEO Jamie Dimon went on CNBC and called Bitcoin (BTC) "a fraud." He says it is only a novelty and will crash while associating BTC with North Korea and illicit purposes. His view is that it will eventually be closed and never gaining currency status. Do you think he is telling the truth or only scared for his own business?
Today the market started to retrace and move back up after reaching $3,000. Well, I heard a rumor that JP Morgan was a big purchaser today so I started looking into it. This is what I found...
Nordnet AB in Sweden made BTC trades for JP Morgan Securities Ltd. JPMorgan Chase & Co is the parent firm of this invest arm out of the UK.
---
"One of the Firm's (JPMorgan Chase & Co) principal operating subsidiaries in the United Kingdom ("U.K.") is J.P. Morgan Securities plc (formerly J.P. Morgan Securities Ltd.), a wholly-owned subsidiary of JPMorgan Chase Bank, N.A."
---
The source of the trade, the image below, shows JPMorgan Securities Ltd making a profit of 9,186. Now, I am not sure what the number really represents. Is this in thousands totaling 9.1 million, in millions totaling 9.1 billion, or 9,186 BTC totaling $33 million? If someone knows I will update this article.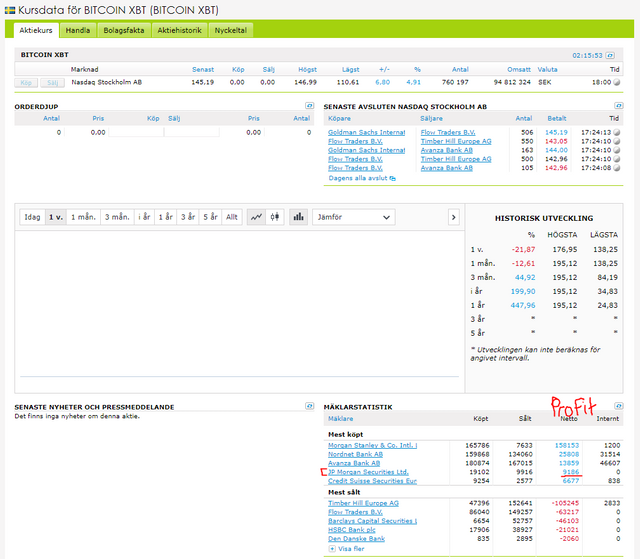 Regardless of the total, this should be an example of not trusting central banks and mainstream media. They say one thing and do another. Why do they keep telling you BTC is a "bubble" and "worthless" yet they keep buying in and profiting off of it while you don't?
Do your own research and stop listing to those who do not have your best interest at heart... BTC is the future and the banking elite, and those in positions of power around the world, are worried their power could vanish. BTC gives you freedom, freedom to control the product of your labor. This takes away their ability to control you. Live free and take control of your life, use BTC and other alt currencies. No one has a right to the product of your labor but you.
---
My name is Jeffrey Hann,
@jeffreyahann
, and I'm an anarchist/voluntarist, Army veteran, business analyst, graphics and website designer, and content creator. I have a passion for truth and being logical, which eventually lead me to anarchism. I strive to live my life through voluntary actions and valuing rights. I co-own
Journalistic Revolution
(
Facebook
and
YouTube
) and
JRev Radio
(
Facebook
). We strive to be a factual and honest open sourced news organization. Also I co-own
Jrev Media
, a brand communication company that works within the cannabis industry with the goal on normalizing cannabis. I can be found on
Facebook
|
Twitter
|
Instagram
---