So basically what happened is, during the US Open finals, Serena Williams:
got a conduct warning for receiving coaching from her box
got a second conduct violation for smashing her racket
got a third conduct violation for berating the official and eventually calling him a 'thief'
And the way it works is the penalty for conduct violations mount each time: (1) a warning, (2) a point penalty, and (3) a game penalty.
It's pretty weird.
coaching warning
I used to play tennis, but am not really familiar with coaching and what the rules are and how it's called etc. So I don't have any way to know whether that was a standard ruling or not.
But what's interesting is how Serena insists that she "doesn't cheat" and that they don't have hand signals. And then her coach after the match just admits to coaching, lol.
The coach explains it as "everyone coaches", and that seems exactly true. But I guess he didn't think about how it would throw Serena and her storyline under the bus. (Or he didn't care, and wasn't willing to lie and try to deny that those were indeed hand signals.)
Even if she didn't see him and receive the coaching, it shows that she's lying when she tells the umpire that they don't have hand signals. Clearly they do, if the coach was attempting to give her a signal.
So basically it's like she got called for something that wasn't a big deal and didn't need an explanation. But then in her sensitivity to it, she's caught bullshitting.
after the warning
In between games Serena has a heart-to-heart with the umpire. It seems unnecessary, that she's still talking about it, but they patch it up and have a nice moment.
2nd violation
Serena smashes her racket.
[Personally, I don't think there should be a rule against that. But there is, and it's just a standard clear-as-day thing that the umpire is calling here.]
He issues the conduct violation, and because it's her 2nd one, it means she loses a point. And then Serena erupts.
But harken back to a few moments ago when she was on perfectly loving terms with the umpire. If everything was fine at that point, what are you mad about now? He's infracting you for smashing the racket, which is a clear violation according to the rules as they exist.
Why would you expect to not be called for it?
Even if the coaching warning was questionable or aggressive umpiring, you know that it happened. So at this point if you decisively earn a violation, of course it follows that you get a point penalty.
3rd violation
Upset over the point penalty, Serena berates the umpire for several minutes, and eventually when she tells him he's a 'thief' for taking the point from her, he issues a 3rd conduct violation, which now means she loses a game.
Serena is classless here and out of line to be berating him for what was a standard and completely correct ruling.
Whether she deserves an infraction for it is open to interpretation. This 3rd violation is arbitrary and you can say that the umpire should just let her spaz out and ignore it. And I'd tend to vibe with that.
At the same time, that's easy to say when you're not the one being insulted.
While "you're a thief" isn't exactly fighting words, it's essentially challenging his professional integrity, to suggest that he had a motivation of wronging her. And it's easy to see how someone would draw the line there, and consider it to be verbal abuse.
conduct penalties
Conduct penalties just shouldn't be a thing. Maybe they could impact prize money. These days, just going viral on YouTube seems like enough. But in any case, things that happen outside the lines should have a consequence that's outside the lines, not inside them.
Same with football. Taunting and things like that shouldn't have a penalty that impacts the game.
But, as long as this is how the rules are written, of course this is how it works and this is how it gets called.
sexism
Serena could say that the 3rd violation was too loose and a bad decision. But to allege sexism is just silly.
Being a woman doesn't mean you're guaranteed to never have a borderline call go against you.
When you berate him and basically say that he's unethical and deliberately being impartial to you, your first assumption should be that it's based on what you did. (Kind of like how the 2nd violation was based on smashing the racket, not on him being a thief.)
You just have no way to know it had to do with what gender you are. It's a random accusation because you're mad.
Even if there is a stricter standard on woman players that should be addressed, one anecdotal experience of you being a woman and this happening doesn't do anything to demonstrate that.
---
First she makes the 'sexist' allegations to the tournament overlords on the court. It's in the heat of the moment and maybe she's doing it as a tactic to try to get the call changed. So whatever. But then she doubles-down and martyrs herself pretty hard in the press conference.
What an insult to any people who face actual injustices.
Here she is in her tennis match showered with millions of dollars and being a brat over a rule being called correctly, and she wants to believe she represents the disadvantaged or whatever.
What she wants is not equality. She apparently wants the privilege of not being called for it when she breaks a rule. And then to be able to insult and berate, free from the possibility of any consequence. (If there's a consequence, it must necessarily be sexism.)
@9:22 he's never took a game from a man because he said 'thief'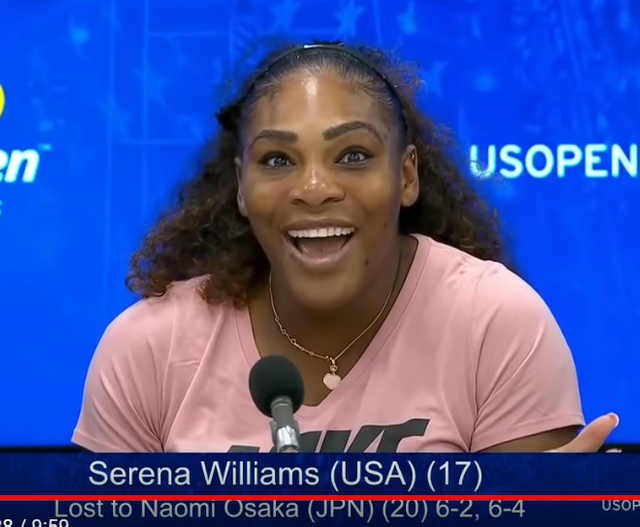 I know right???
Probably because this exact thing of someone berating him and calling him a thief while sitting on two conduct violations has never come up before.
Conclusion
I feel like she should have skipped the press conference. Make sure she wants to go down this path before she does something irreversible.
It's pretty weird to tell the umpire he's a thief for following the rules. But you can easily walk that back as emotions were high, etc.
But now she's kind of stuck with it. When she acts righteous about it and positions herself as the victim, it's hard to ever walk back. She could, but it would mean we should just ignore the bullshit in the press conference. And that seems wildly humbling and hard to ever do.
So it's like she's committed to actually standing behind her side of it now.
I don't think this stuff is political or whatever. I think it's basically psychological, like she's mad that she lost (and that losing control of her emotions was a part of the loss), and wants something to blame. She wants to feel victimized rather than she's responsible for it.
---
If there's a privilege or advantage to being a man, maybe it's that we aren't as likely to be babied or coddled and shielded from taking responsibility for what we do. So we're less likely to develop these entitled feelings.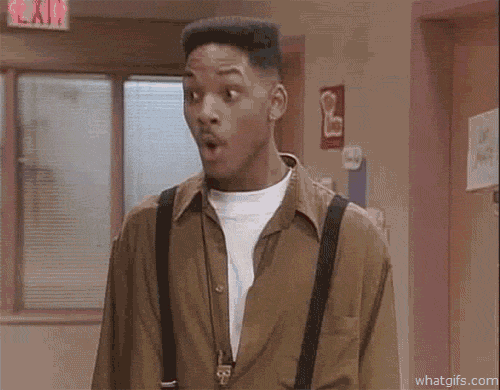 So Serena actually is doing a disservice to women here, to whatever extent people buy it and take her example.
She's wanting things to be unfair in her favor, and then trying to manipulate you into seeing her as the victim when that doesn't happen.