Perhaps the most blatant example of selective application of the 'Law' thus far? Because not only does the DoD commit State-sanctioned crimes against humanity in illegal wars around the World with impunity, but they also cook there own books and can only expect the DoD budget to increase.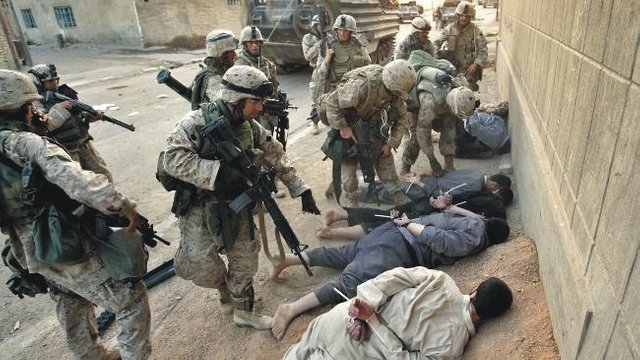 The Defense Department's Inspector General,  in a June report, said the Army made $2.8 trillion in wrongful adjustments to accounting entries in one quarter alone in 2015, and $6.5 trillion for the year. Yet the Army lacked receipts and invoices to support those numbers or simply made them up.
"Where is the money going? Nobody knows,"  said Franklin Spinney, a retired military analyst for the Pentagon and critic of Defense Department planning.
The significance of the accounting problem goes beyond mere concern for  balancing books, Spinney said. Both presidential candidates have called  for increasing defense spending amid current global tension.

Naturally we're expected to resume watching the Olympics to  get our daily fix of nationalist pride kool-aid whilst cheering for that most egregious Imperialist symbol with tears in our eyes as we simultaneously pledge our allegiance to this wondrous bastion of Freedom; where in we will be reminded to vote at least five times before the day is over, of course, because if you don't: the terrorists won.