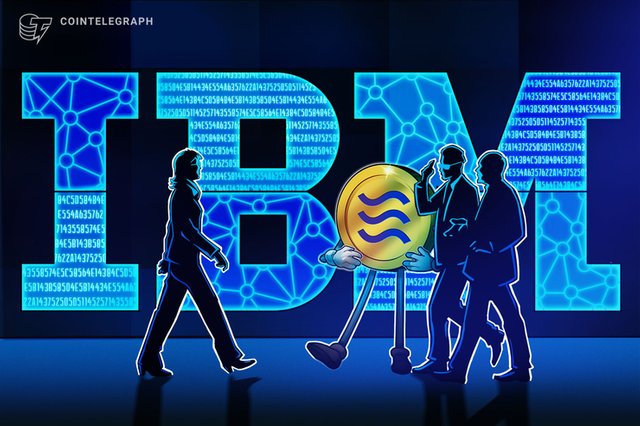 picture source!
The technology group International Business Machines (IBM) is open to work with Facebook on its stablecoin Libra, CNBC reported on September 23.
Blockchain Service Director Jason Kelley said the company intends to encourage collaboration in this area and noted "Blockchain is a team sport". He also pointed out that the company is open to working with Facebook:
"Our customers are ready to work with Facebook, and we're ready to work with everyone and bring them together."
Tokenization instead of cryptocurrencies
IBM has set up its own blockchain, which claims to provide more "transparency from banking to supply chain management."
Kelly did not say if the company was interested in joining the Libra Association. However, he acknowledged that Facebook's entry into the industry is helping to increase Facebook's legitimacy.
Nevertheless, he distanced himself from cryptocurrencies and focused instead on the tokenization. This makes it possible to digitize any asset, even fiat currencies or stocks. He said:
"We're talking about Libra and people say it's just another cryptocurrency [...] Let's put cryptocurrencies aside and talk about tokenization, because that's what it's about."
As Cointelegraph reported this morning, Facebook has taken over Calibra's KI-based chat bot startup Servicefriend for customer service. Calibra is the digital wallet for the planned cryptocurrency Libra of Facebook.