I was quite surprised with this news recently. I live near to the city in which the attack happened.
I live in Stuttgart, and the attack was in Bad Wildbad. Its is only 55 kilometers away.
The attack left more than 40 sheeps dead in the region. The scene looks like something out of a "horror movie".
It is said, that some sheeps died due to the attack and more were injured and died due to drowning in the river stream near by.
I usually like to go on hiking trails. But now, to be honest, I will have to think multiple times before going up on an unknown hiking road.
I really love animals, but dont want to be their target when they are hungry or feel threatened. This news is really sad.
I hope wolves are not harmed and they are able to stay in their region. I wish they would not harm any of the farmer's livestocks anymore.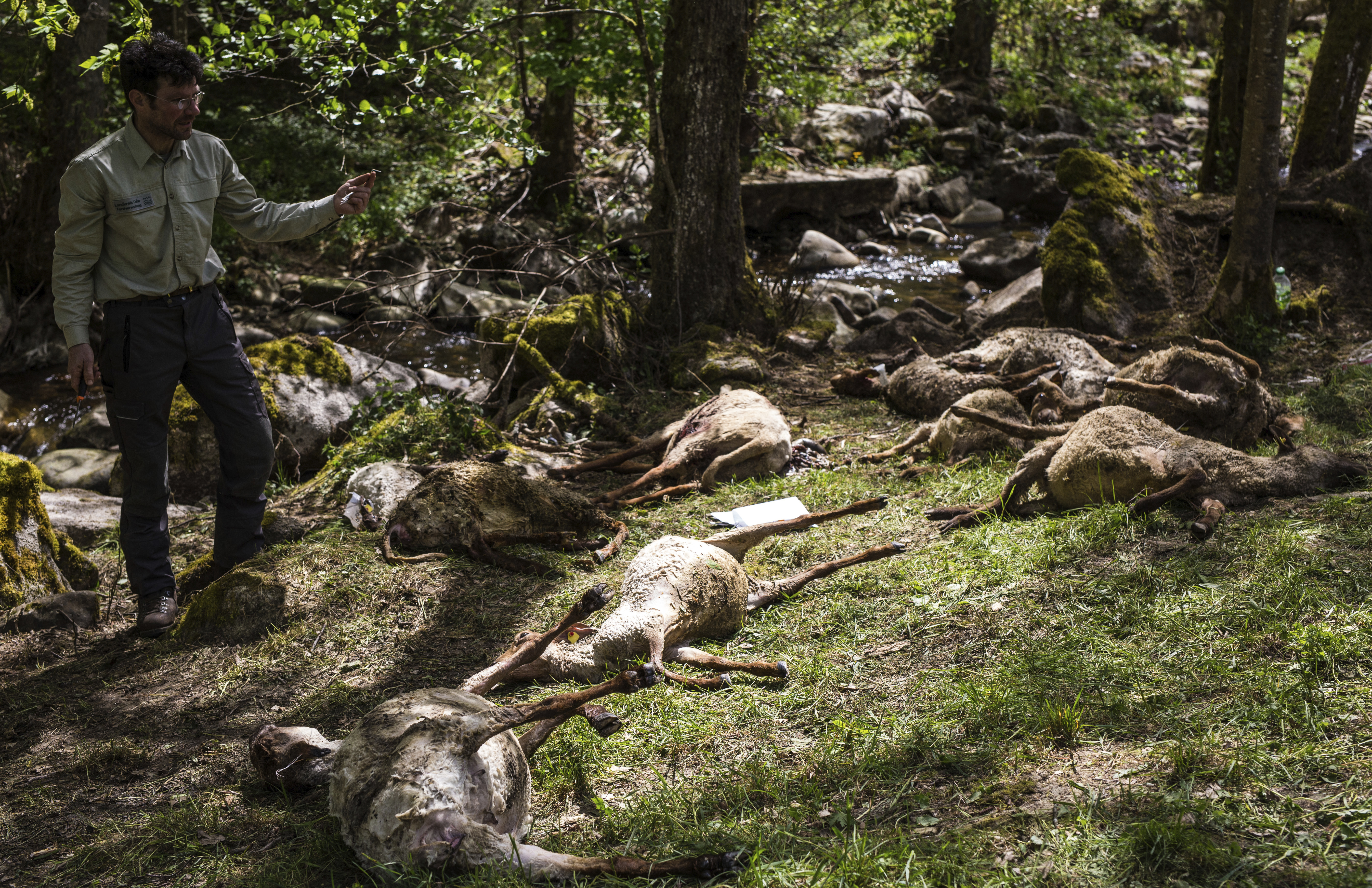 Image source: http://time.com/5260010/wolf-attack-germany-sheep/