Mangaluru: Privatisation of airport - protest by employees force bidders to back out
Daijiworld Media Network - Mangaluru (SP)
Mangaluru, Jan 15: Representatives of GMR Airport Private Ltd and National Investment and Infrastructure Fund, who had arrived at the Mangaluru International Airport here for spot visit in tune with the process of privatisation of the airport on Monday January 14, had to go back empty-handed on account of protest by the airport staff.
Bidding process for privatisation of several airports including the local one is on now. In the initial stages, those who have filed bids are allowed to visit the airports individually and undertake independent evaluation. Officials of the above two companies had come on Monday to undertake evaluation exercise.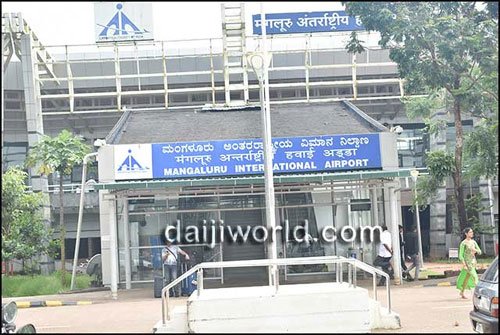 The teams reached the airport at about 10 am. As soon as they came to know of lit, airport employees joined together and began to hold protest. Disturbed by this development, the teams went back without undertaking evaluation process.
Shravan Kumar, secretary of Airport Employees Association's local unit, noted that the airport here is making profit and that the employees are determined not to allow this to be handed over to private companies. He said that like the Monday's successful protest, they will continue to hold protests if such developments take place again in future.
https://www.daijiworld.com/news/newsDisplay.aspx?newsID=553450