Steemit Joins TRON Ecosystem!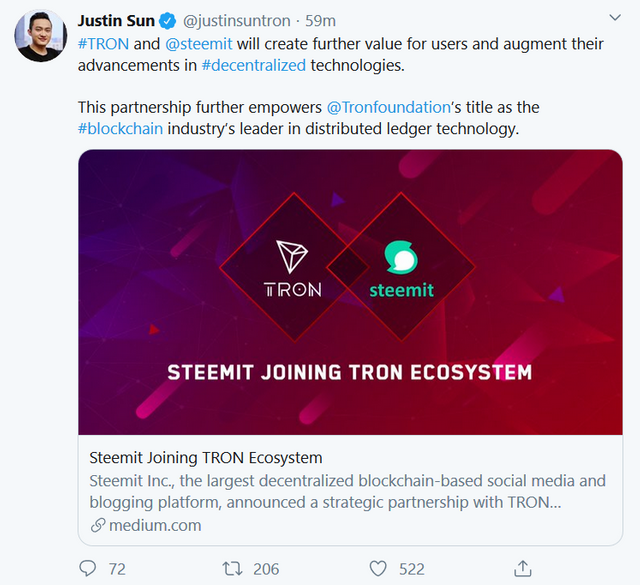 Source: https://twitter.com/justinsuntron/status/1228350189129191424
---
This news is absolutely massive, Justin Sun (founder of TRON), has just announced that Steemit will be joining the TRON ecosystem. You can already see that it's having an effect on the price of Steem, it has risen by more than 20% in the past 24 hours.
Practically, this also means that Steem Dapps will become fully compatible with the TRON blockchain. In this Medium post, they explain that Steemit's development team will start working with TRON's development team to bring over Steem Dapps to TRON. Now, I'm not sure if that also means that TRON Dapps will become compatible with Steem, I don't actually think that'll be the case.
You know, in the past I was always a little bit sceptical when people said the price of Steem would go back to $10 again, but with this news, I could actually see that happening. I for one am really glad that I got a bunch of SP leases via Dlease at a low price, it looks like that's going to really pay off!
Let me know what you think about this news in the comments!