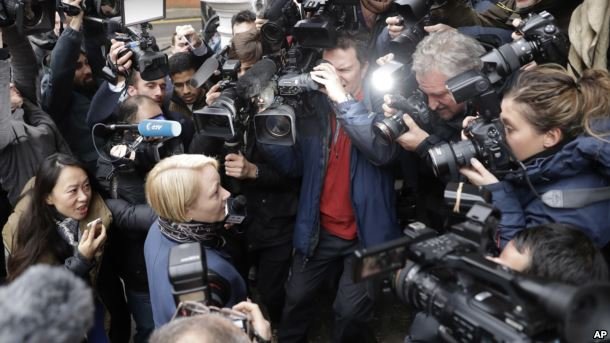 Swedish law enforcement officials interviewed WikiLeaks founder Julian Assange about rape accusations on Monday at the Ecuadorian embassy in London, where he has been holed up since 2012.
"Ecuador has granted the Swedish request for legal assistance in criminal matters and the hearing will be conducted by an Ecuadorian prosecutor," said a statement released by Sweden's public prosecutor's office Monday. "A DNA sample will also be taken, provided that Julian Assange agrees to it," the statement continued.
The 45-year-old Australian national was accused of rape and sexual assault in Sweden in 2010.
He has resisted traveling to Sweden because he says authorities may extradite him to the United States, where he faces questions about the leak of more than 500,000 secret files about the wars in Iraq and Afghanistan.
Assange's lawyer welcomed the interview. "We have requested this interview repeatedly since 2010," Per Samuelsson said.
"Julian Assange has always wanted to tell his version to the Swedish police. He wants a chance to clear his name. We hope the investigation will be closed then," he added.
Read the full story here: http://www.voanews.com/a/wikileaks-assange-questioned-sweden/3595290.html
---
Make sure to follow this profile
@contentjunkie
to stay up to date on more great posts like this one.