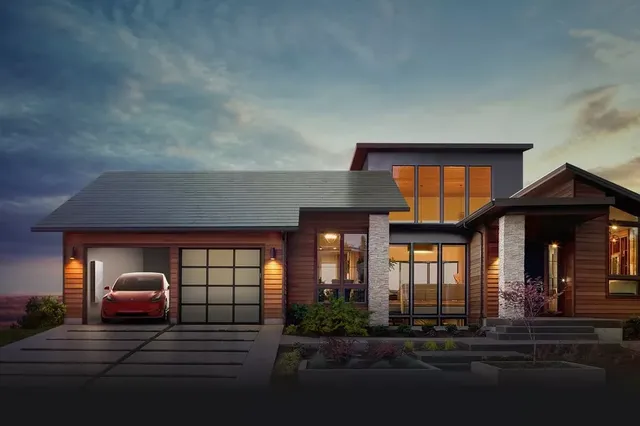 Elon Musk is promising that the Tesla/Solar City solar electric roofing shingles will actually be cheaper than traditional rooves before you even factor in the solar electricity being produced.
From Vox:
One of the unanswered questions after Tesla CEO Elon Musk unveiled the company's solar roof tiles in October was: How much will they cost?

All Musk said was that they would be competitive with comparable roofing tiles, once the value of the electricity they generate is taken into account. That left the question pretty open, since the value of that electricity itself will vary widely from place to place.

This week, Musk made a more boastful claim.

At a shareholder meeting (in which shareholders approved the Tesla/SolarCity merger with an 85 percent vote), Musk said he had just come from a discussion with Tesla solar engineers.

"It's looking quite promising that a solar roof actually costs less than normal roof," he said, "before you even take the value of electricity into account."
Read the full article here:
http://www.vox.com/2016/11/18/13674436/elon-musk-tesla-solar-roof-cost
---
Make sure to follow this profile
@contentjunkie
to stay up to date on more great posts like this one.