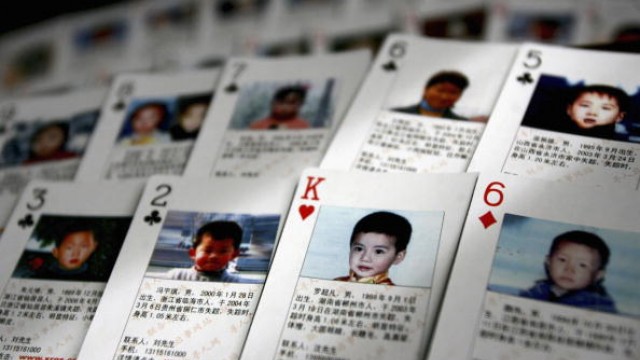 H.R.2200 - Frederick Douglass Trafficking Victims Prevention and Protection Reauthorization Act of 2017
Quick Rundown:
The text of this bill was pretty deep with legalese. A good deal of additions and striking language from other laws and regulations. I get the sense that it will add some much needed teeth to the fight against human trafficking, specifically child sex trafficking. A good deal of appropriations are made towards developing greater data and statistics, but we all know how government spending looks.
Regardless, if I were engaged in this activity, it would feel like the walls were closing in. By compelling agencies to add additional reporting redundancies, compromised individuals that exist in the current reporting pathways can theoretically be bypassed.
In all of the historical examples of child sex trafficking, the common thread always seems to be that someone along the way stopped the cases in their tracks, particularly the ones who were in positions of authority specifically designated to prosecute.
As Bruce Lee advises, 'Be like water'.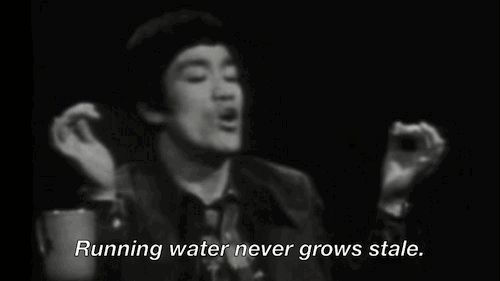 Moving on...
This bill was passed on July 12th, 2017. President Trump touted this bill, among two others, focused on fighting human trafficking. The other two bills were:
H.R. 2664 - Train Department of Labor personnel to spot human trafficking, report it, and report to congress about it
H.R. 2480 - Allows the Attorney General to provide additional funding and equipment to states, cities, agencies, etc. combating Human Trafficking
"(C) PRIORITY.—In awarding grants under this paragraph, the Secretary shall give priority to local educational agencies serving a high-intensity child sex trafficking area.

"(ii) HIGH-INTENSITY CHILD SEX TRAFFICKING AREA.—The term 'high-intensity child sex trafficking area' means a metropolitan area designated by the Director of the Federal Bureau of Investigation as a high-intensity child prostitution area.
Apparently there is/are designated 'high-intensity child sex trafficking areas'. If I were a betting man, I would put money on at least Washington D.C., Hollywood, and NYC.
SEC. 102. PREVENTING FUTURE TRAFFICKING IN THE UNITED STATES THROUGH RECEIPT OF COMPLAINTS ABROAD.
This outlines a compulsion for government agencies to develop better reporting procedures and pathways for anyone out in the field, including foreign government officials.
SEC. 111. REQUIRED TRAINING TO PREVENT HUMAN TRAFFICKING FOR CERTAIN CONTRACTING AIR CARRIERS.
Any airline that enters into a contract with the Federal Government must provide statistics and data on how many of their employees are trained in spotting trafficking suspects, as well as if/when reporting of any incidents were made.
This should add a degree of efficiency in tightening logistics of trafficking, provided the victims aren't being flown on private Gulf Streams... looking at you Epstein and Clinton.
§ 5713. Priority for use of funds for lodging expenses at accommodations lacking certain policies relating to child sexual exploitation.
Establishes a list of 'preferred place of accommodation'...
"(c) Regulations Required.—The Administrator of General Services shall—
"(1) maintain a list of each preferred place of accommodation;
Interesting. Basically a ratline is being set up with safe houses and logistics. Hopefully this will be somewhat of a secure list.
SEC. 113. ENSURING UNITED STATES PROCUREMENT DOES NOT FUND HUMAN TRAFFICKING.

"(ii) assessing the serious, repeated, willful, or pervasive nature of any violation of such laws or regulations; and
This one is looking at you, State Department.
"(iii) evaluating steps contractors have taken to correct any such violation.
... and this one is looking at you, Dyncorp
I HOPE this will become a DEEP dive into the past transgressions within and around the federal government related to child trafficking. A Nuremburg-style trial would be fantastic.
We shall see.
SEC. 122. DESIGNATION OF A LABOR PROSECUTOR TO ENHANCE STATE AND LOCAL EFFORTS TO COMBAT TRAFFICKING IN PERSONS.
"(F) where appropriate, to designate at least one prosecutor for cases of severe forms of trafficking in persons (as such term is defined in section 103(9) of the Trafficking Victims Protection Act of 2000 (22 U.S.C. 7102(9)).".
I wonder if there will be a line going out the doors with volunteers for these positions?
Subtitle D—Monitoring Child, Forced, And Slave Labor
SEC. 131. SENSE OF CONGRESS.

It is the sense of Congress that—
(1) foreign assistance that addresses poverty alleviation and humanitarian disasters reduces the vulnerability of men, women, and children to human trafficking and is a crucial part of the response of the United States to modern-day slavery;
Gee. That would be nice.
TITLE II—FIGHTING HUMAN TRAFFICKING ABROAD

Subtitle A—Efforts To Combat Trafficking
SEC. 201. INCLUDING THE SECRETARY OF THE TREASURY AND THE UNITED STATES TRADE REPRESENTATIVE AS A MEMBER OF THE INTERAGENCY TASK FORCE TO MONITOR AND COMBAT TRAFFICKING.

Section 105(b) of the Trafficking Victims Protection Act of 2000 (22 U.S.C. 7103(b)) is amended by inserting "the Secretary of the Treasury, the United States Trade Representative," after "the Secretary of Education,".
I'm guessing the only reason they would be adding the Secretary of Treasury into this task force would be to look at money laundering... implying that wasn't already being done. If this was not already being done, I would not be shocked, particularly with how corrupt the IRS is. Fuck John Koskinen.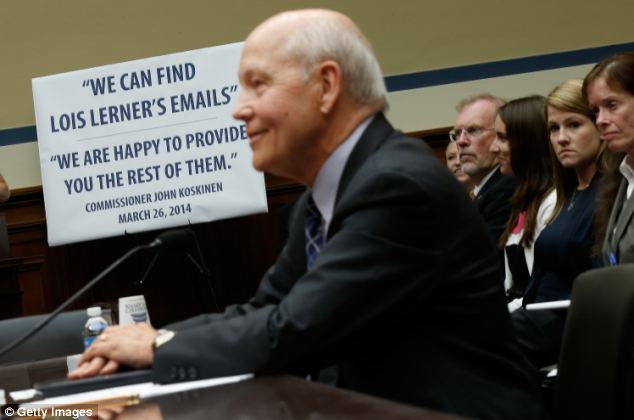 More importantly, this section appears to be focused on requiring reporting and statistics on countries/organizations that have problems with this, even establishing a 'SPECIAL WATCH LIST'.
"(A) CONCRETE ACTIONS.—The term 'concrete actions' means any of the following actions that demonstrably improve the condition of a substantial number of victims of human trafficking and persons vulnerable to human trafficking:
"(i) Enforcement actions taken.
"(ii) Investigations actively underway.
"(iii) Prosecutions conducted.
"(iv) Convictions attained.
"(v) Training provided.
"(vi) Programs and partnerships actively underway.
"(vii) Victim services offered, including immigration services and restitution.
"(viii) The amount of money the government in question has committed to the actions described in clauses (i) through (vii).
"(ix) An assessment of the impact of such actions on the prevalence of human trafficking in the country.
And here we have the official metrics on which Congress will measure whether 'success' has been attained.
Summary: As I said above, lots of legalese, but good to see some gears turning. Never fast enough, but what do you expect from a group of degenerate criminals being asked to sign the very laws that will, hopefully, be their downfall.
---

Main picture via Getty Images