3rd SOS Call to Help the People of St. Croix, the US Virgin Islands
To those who are concerned about Human Lives:
The people of St. Croix island, the US Virgin Islands, are literally stranded on their island and cut off from the whole world. Hurricane Irma on 12 September last month hit their region, St. Croix island was the least damaged one and has helped other more damaged islands, but then a week later on 19 September Hurricane Maria hit the Caribbeans and St. Croix was Devastated.
A friend of mine living there is not in her good physical health, she's also on a specific nutrition diet. She has some other issues although she doesn't complain and needs immediate help.
The US National Guards deployed there opened 2 distribution centers for food, these centers were far and inaccessible to many on the island. Those who managed to reach either one were welcomed by very long queues. The 2 distribution centers after 2 weeks of operation downsized their work and worked only for 5 days a week then closed last week completely.
35,000 American citizens live on that island. They now lack FOOD, still without electricity in most parts of the island, no proper communication except for not so good telephone (cellular) connections, no post office for the post that matter and instead the post office is receiving magazines and other media, no clean running water, their drainage system is still to be fixed.
It's been a month today since the people of that island were hit by the strongest hurricane in more than 8 decades. Will anybody make any move?
They don't need money, but if you want to send them through whatever means you have you can do so, they're without jobs anyway, but their main concern is proper FOOD, medication, DDT to kill the new mosquito that appeared there, expediting the fixing of their infrastructure and whatever you can help.
If you can't physically do anything, at least share this post and ask your friends to share it until it reaches someone who can do something proper.
I called FEMA, I'm not a US citizen and not living in the United States, and the answering machine guided me to their website, and their website referred me back to the phone number with the answering machine. The answering machine on the phone does tell they're not responsible for distributing FOOD and any such request should go through charity organizations, for the record.
REPORTERS and JOURNALISTS who would like to do any report to highlight on this issue can contact me through my Twitter account (https://twitter.com/3arabiSouri) or leave a comment here and I'll provide my friend's phone number there so they can get more info, they can also send in their teams by air, I guess the airport can receive small planes, not sure about the bigger ones.
My previous SOS messages can be found here: https://steemit.com/news/@arabisouri/new-sos-message-from-hurricane-maria-hit-us-virgin-islands
&
https://steemit.com/news/@arabisouri/please-assist-the-victims-of-hurricane-maria-in-us-virgin-islands
St. Croix island: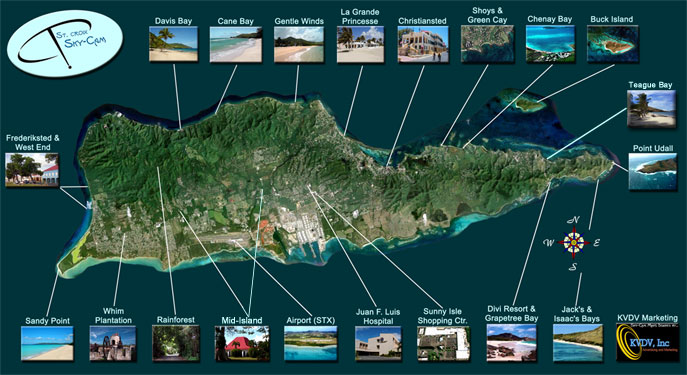 Image from FEMA's website titled: Aerial Views of Hurricane Maria Damage in St. Croix, US Virgin Islands: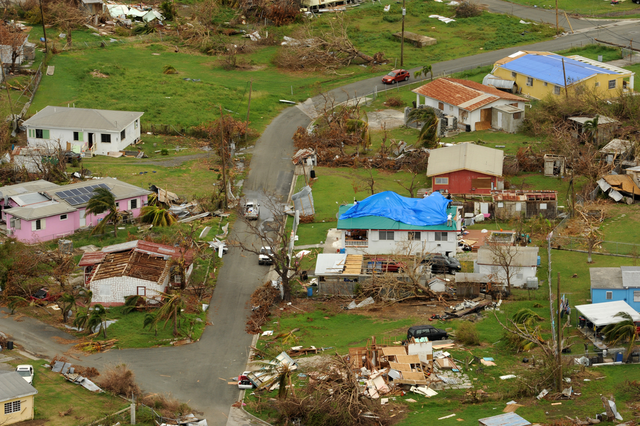 More images and information can be found here: http://wusfnews.wusf.usf.edu/post/hurricane-damaged-st-croix-challenged-get-supplies-and-people-island#stream/0