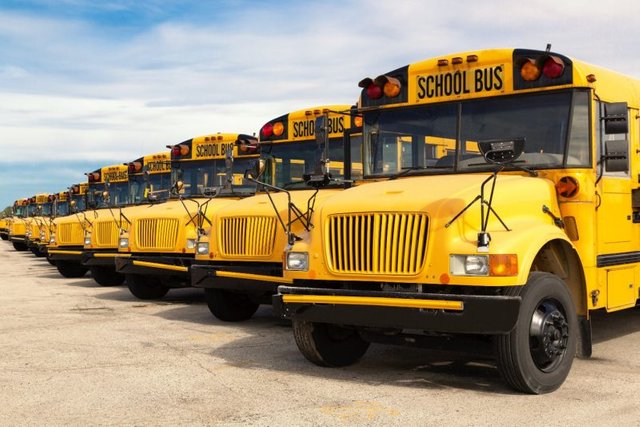 You ever saw children going to school in the school buses which are yellow in color. Do you ever think that why all the school buses are yellow not of any other color?
The color of school buses are yellow not only in India but in every Country of the World. Supreme Court of India also gave order to all the private schools as well as govt. schools that the color of school bus should be yellow. According to the Law of United States of America, the color of flashing light, safety device as well as school buses must be yellow.
Dr. Frank W. Cyr, the professor of rural education at teacher's college in 1939 for the establishment of the standard of school buses arranges a seminar in which the yellow color is decided for all the school buses of U.S.A. Yellow color was also famous with the name of 'National School Bus Chrome'. Dr. Frank was also known as "Father of the Yellow School Bus".
Some people are of the opinion that red color attracts much attention. But in reality it's the yellow color which attracts more attention. In a research, it is proved that yellow color is 1.24 times more visible than red. Yellow color is also easily visible in Fog and Darkness.
In year 2012 High Court issued guidelines related to the school buses which are as follows:-
• First Aid facility must be available in the school buses.
• The Name of School and Contact Number must be written on the school buses.
• Verification of School Bus Driver is must and the Contact Number of Driver is also mentioned on the school bus.
• The speed limit of the school buses must be fixed and a Speed Governor must in the buses.
If any School Bus didn't follow these guidelines/rules then you can complaint against such school bus.
STILL HAVE ANY DOUBT?? YOU CAN ASK IN THE COMMENT SECTION
FOLLOW ME FOR MORE USEFUL INFORMATION LIKE THIS. HERE'S AAKASH GAIND SIGNING OFF. TAKE CARE