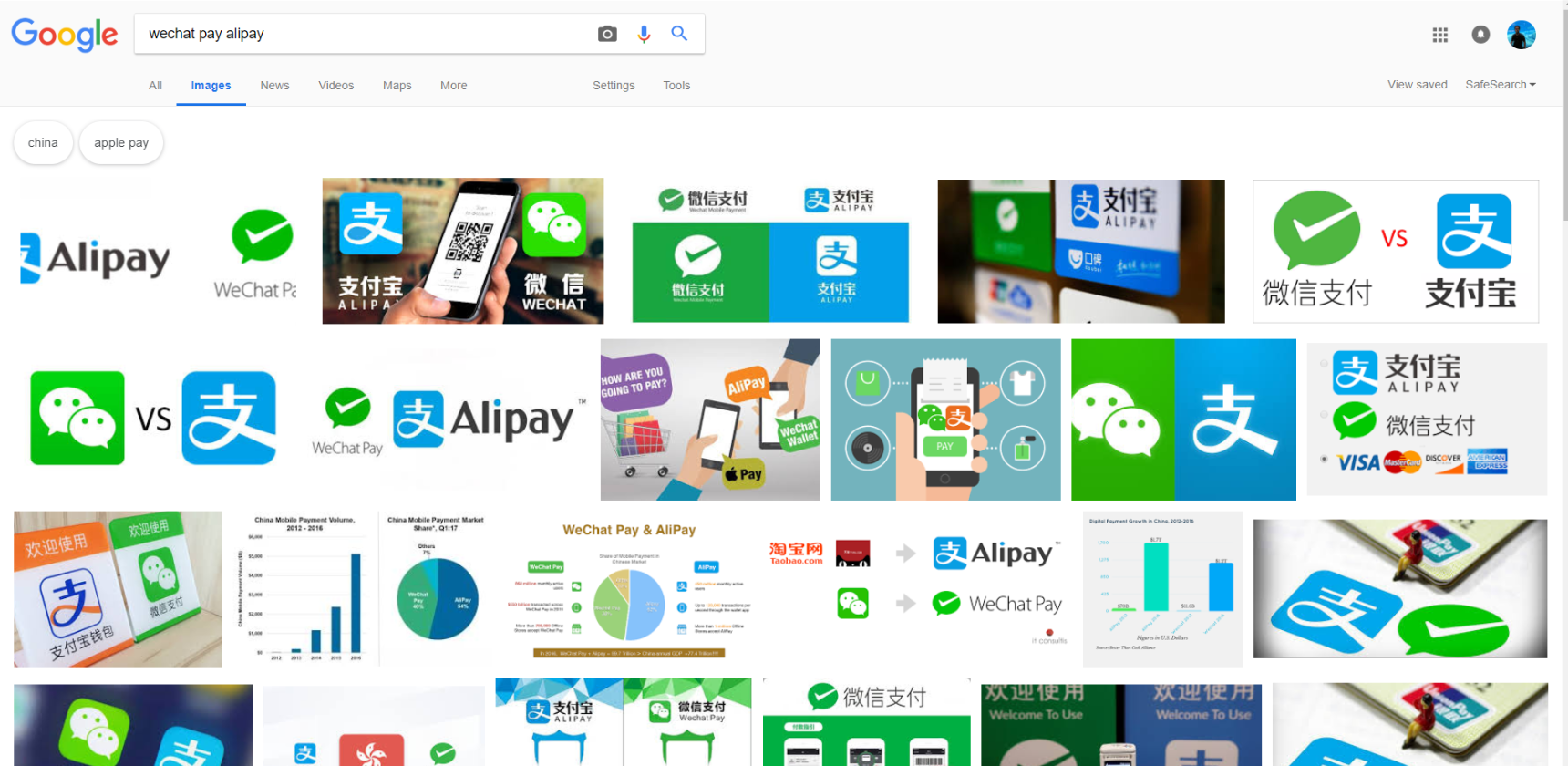 Image source: just a screen grab from Google Search. :-)
Yes, I know some of the bigger stores are already accept Wechat Pay and Alipay. That is something I was quite upset with when I was shopping in Marks & Spencer sometime back. They don't accept Google Pay but they accept Alipay which most local people have no access too. Now, looking a recent piece of news, I think the commoners like me are going to get access to Wechat. Look at this news.
是啦,我知道有些大商店已经有收微信支付和支付宝。有件事之前让我有点不爽就是在几个月前在Marks & Spence 买东西,他们不收我的谷歌支付而又支付宝。支付宝毕竟本地平民是没有的。刚才看见这则新闻提到咖啡店熟食中心将会接受狠毒哦种电子付款。
Selected coffee shops, hawker centres to accept 10 e-payment schemes by end-2018
A few lines from that news said:
The various payment modes will be rolled out progressively in two phases, with the first batch of 10 payment schemes — such as the more commonly used credit cards, ez-link, Nets FlashPay, WeChatPay and UnionPay — going live by the end of this year.
By August next year, another 10 payment modes, including GrabPay, Alipay, Singtel Dash and Qixiang Technology, will be accepted.
Merchants will be given a single terminal for card payments and an SG QR (or Quick Response) code to accept and process transactions from the 20 payment schemes.
那新闻提到第一批在年尾前实行的包挂信用卡,微信支付和银联。到明年8月,加多10项包挂支付宝。一台机加二维码通用20种收款方式。
🎶Meanwhile, some music for you to enjoy as you read. This piece is part of Vivaldi's The Four Seasons, particular the third the 4 violin concertos, called Autumn.

🎶让大家继续读的时候,欣赏一点音乐。这件作品是维瓦尔第的"四季"的一部分 - 4小提琴协奏曲中的第3首,名为"秋天"。

Source | 来源: https://musopen.org/
Source:
https://musopen.org/music/2213/antonio-vivaldi/the-four-seasons/
Violin Concerto in F major, RV 293 'Autumn' - Complete Concerto

So, it's just my speculation that commoners are going get access to WeChatPay and Alipay base on this piece of news. I just pity the hawker stall that has to deal with 10 different payment modes instead of one but I think more options for users is better. I think you should be able to send me money by WeChatPay soon enough.

所以,这只是本少爷凭这则新闻猜测的啦。 本地平民可以用微信支付和支付宝。 我只是怜业主必须处理20种不同的付款方式可是对顾客来说多点选择是好的。。
Question: When I pay with Steem/SBD?

问题来了:何时能让我用Steem/SBD支付?



Please see my other posts:
@ace108
请看我其他帖: @ace108
---

I See👀. I Shoot📷. I Steemit♨️.