News has it that a man got 38 jobs in 4 years with forge certificates.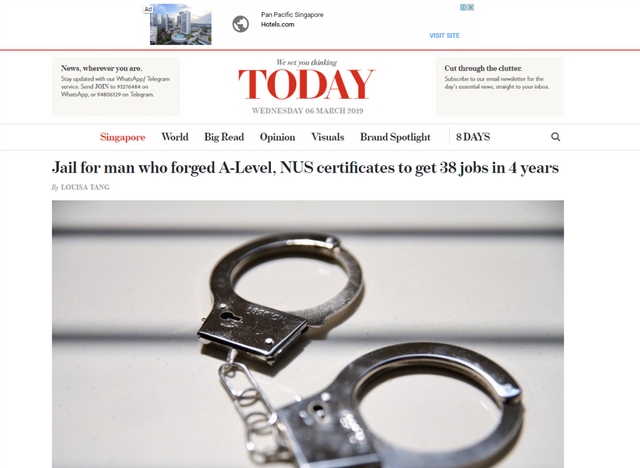 See? https://www.todayonline.com/singapore/jail-man-who-forged-a-level-nus-certificates-get-38-jobs-4-years?cid=tdy%20wa_wa-am_social-msging-free_09102018_today
Source: todayonline.com
So, this guy got sentenced to 2 years and 11 months jail and $1,600 fine. Seems there at least some jobs related to construction. There is also some discussion in the forum at hardwarezone here: https://forums.hardwarezone.com.sg/eat-drink-man-woman-16/guy-champ-chin-ming-lik-used-fake-qualifications-get-civil-engineering-jobs-6004733.html
The news mentioned
Once, he applied for a project manager job at CHL Construction, but turned down the offered monthly salary of S$7,500 as he found it insufficient.
Consider yourself lucky if he had turned down your offer but then again, why did you made him an offer in the first place?
Tell me something, guys. What's the HR in the 37 (38 minus 1) companies doing?
If you are working in HR in Singapore, check if you have hired this person in the last 4 years. If so, there IS something wrong wrong wrong with your hiring process when honest people cannot find jobs and you hire people like that.
Not sure if it's the same guy but #whysocurious found this on Linkedin.