HI Steemit people,
do you like spring? what do you enjoy most in spring and this season? When walking in the beautiful city of Prague, I came across this beautiful tree.
If the tree does not recognize this tree, it's Magnolia.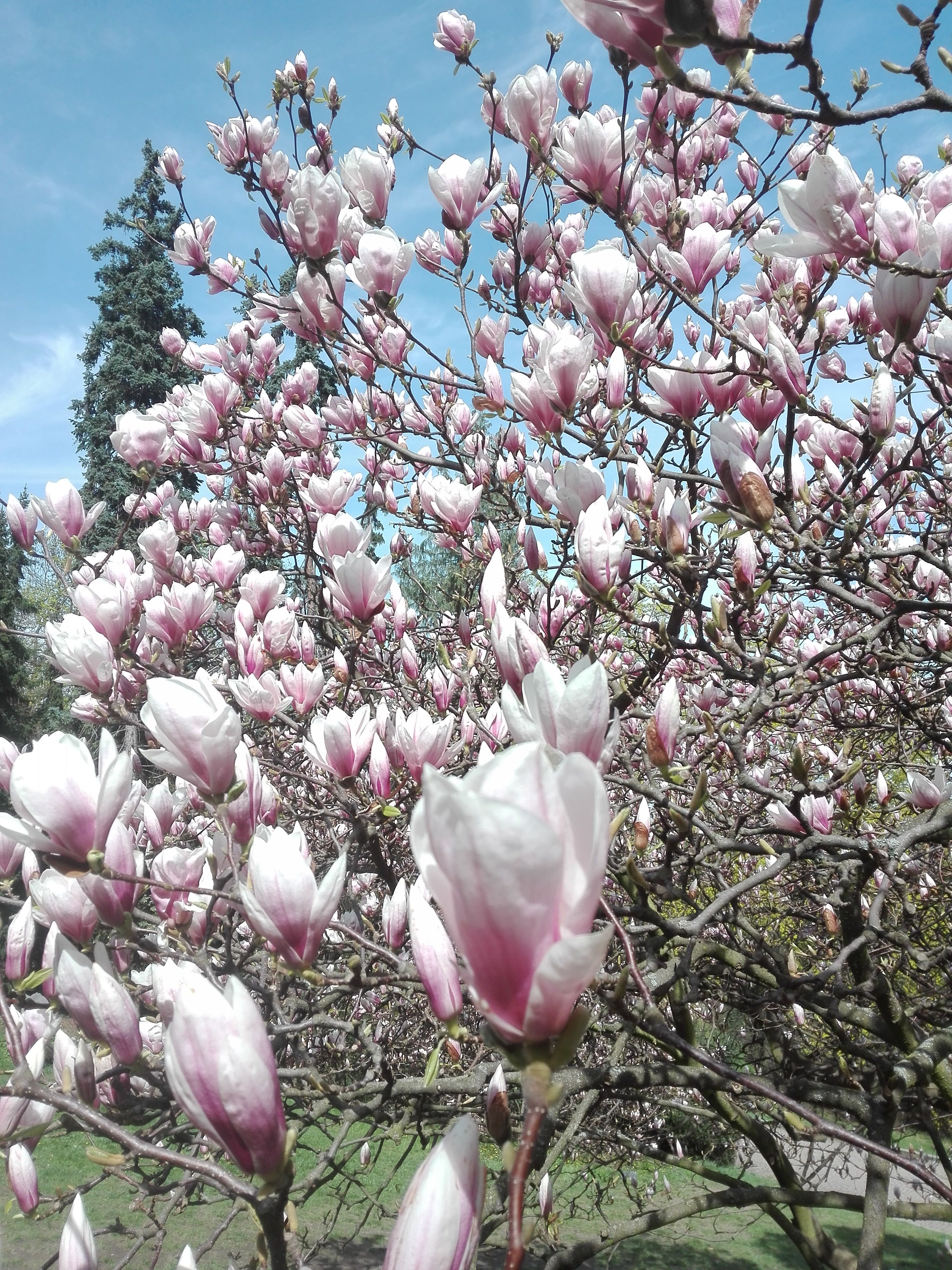 I have been sitting under the tree for an hour, so incredibly the beautiful work of nature. And the scent? awesome.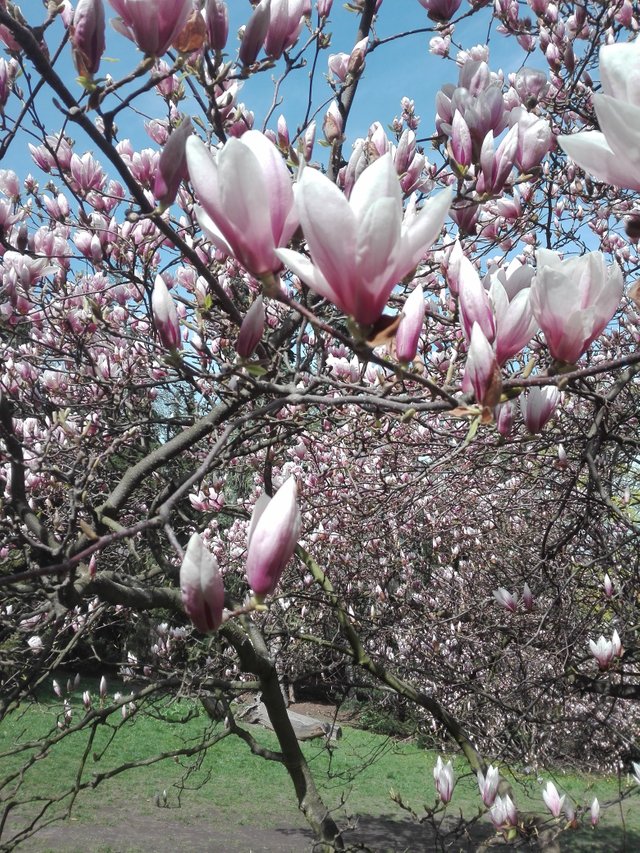 If you would like to have such a splendor also on your land, I like it for you :)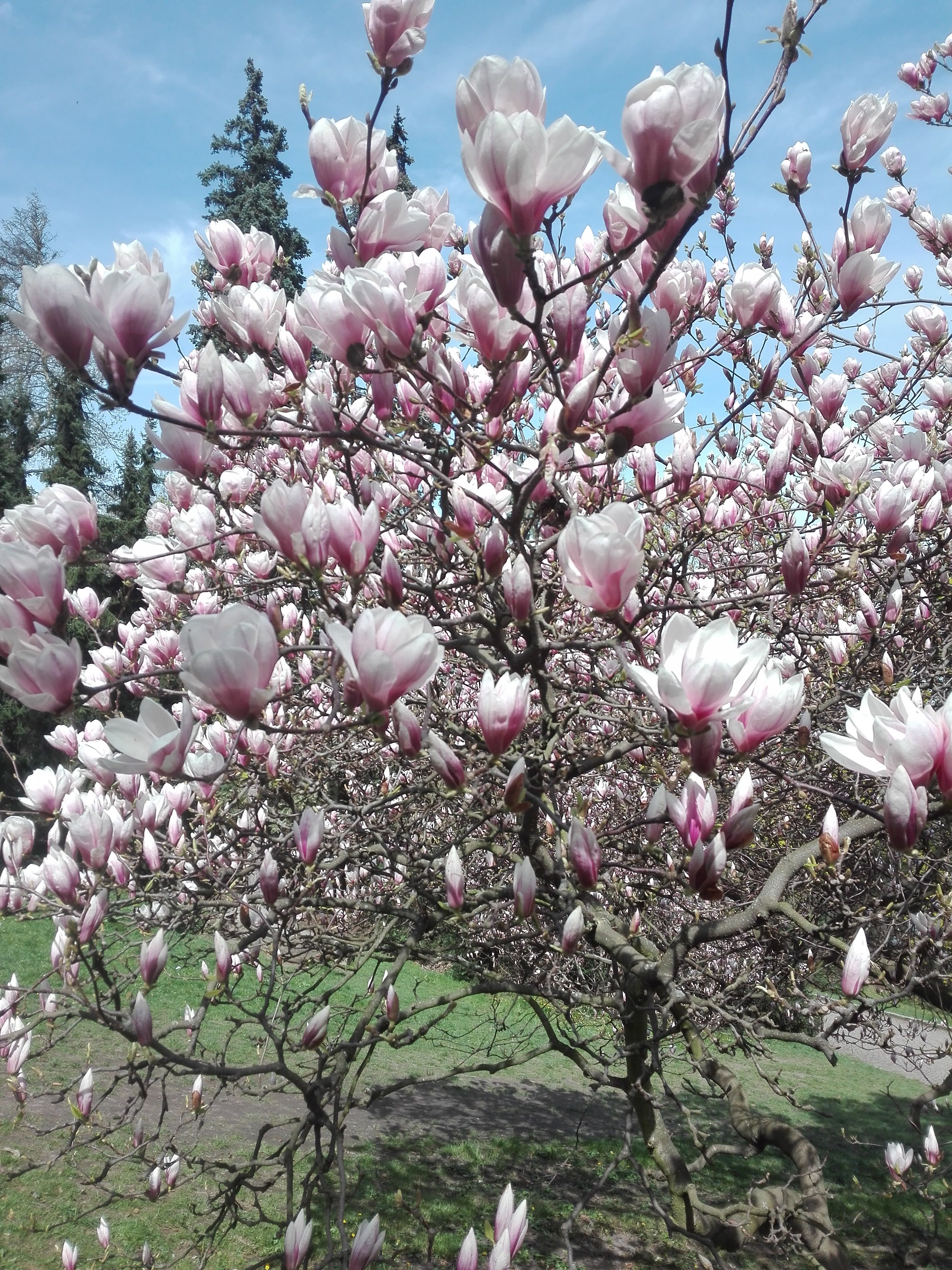 Comes from the tropical and subtropical zones of Southeast Asia. It also occurs in North and Central America.
Magnolia requires nutritious soil and sunny, but protected from the northern wind. The soil should be well permeable, moist and slightly acidic, the magnolia does not tolerate lime. Before planting, mix the soil with the addition of peat or compost. Do not plant the plant in the warmest place in the garden: it does not breed so soon and you will not lose flowers that would otherwise burn frost.
It is advisable to pour a mulch around the dropped specimen to avoid large evaporation of water. Magnolia have shallow roots, so they do not tolerate soil cultivation in their area. The mulch layer also keeps the soil loose and fresh and prevents frost from entering too cold in winter.