Aeternity Raises $24 million Over Phase Two of Token Sale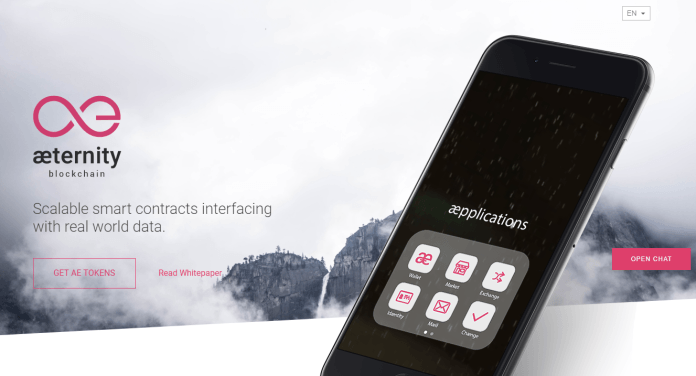 The Aeternity team has announced successful conclusion of its' crowdsale phase two.
"Phase 2 now over at 23.4m CHF! Thank you all for making this campaign a huge success!", the official Twitter of the project reads.
The raised amount equates nearly $24 million. According to preliminary data, the said amount was raised due to participation of 8,000 contributors.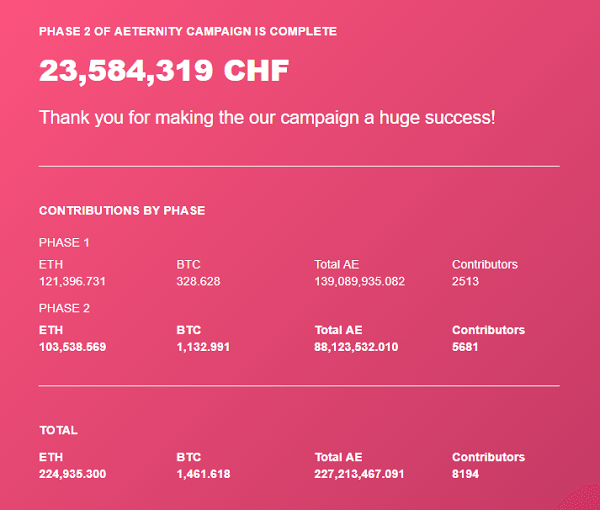 Aeternity is developed to tackle the issue of smart contracts scalability and interaction between real and digital worlds. The project's solution is to place smart contracts in so-called "state channels" while enabling distributed oracles in the consensus mechanism of the blockchain.
According to the developers, who participated in fathering Ethereum and Augur, the project will create a completely new blockchain capable of processing unlimited number of transactions within Turing-complete smart contracts with no need of additional trust.
Back in April, 2017 the Liechtenstein-based startup managed to successfully complete the presale of tokens raising nearly $5.2 million overall. Notably, more than $2 million of them were raised over the first hours of the campaign.
The mainnet is expected to be launched in 2018 Q1.