Bitcoin Green Review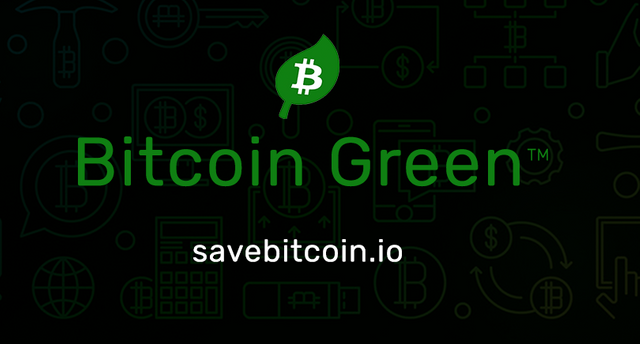 What is Bitcoin Green?
Bitcoin Green is a relatively new proof-of-stake (pos) and masternode coin. Bitcoin Green is an initiative to raise awareness for the massive energy consumption caused by proof-of-work (pow). Bitcoin Green hopes to ease the stress on the environment caused by pow currencies like Bitcoin by providing a cheaper, faster and most importantly, energy-efficient option.
The Bitcoin Green wallet
The Bitcoin Green wallet is easy to use, especially if you have used bitcoin, because the BITG wallet is very similar. You can stake your BITG and help secure the network. Or if you have more BITG you can even set up a masternode.
A cool feature is the bounty program, where users can earn bounty rewards for community related BITG activities, like making a video, writing articles and more. This creates an on going and motivated community.
Some technical information:
Average block time is 1 minute, and the cost of a masternode is 2,500 BITG. Hope to get that much BITG one day :)
With the cost of 1 BITG at ~$0.84. This makes a masternode worth about $2.1k. Currently, a BITG masternode rewards about once per day. So you'll be making about $7 a day, or $210 a month, from 1 BITG masternode.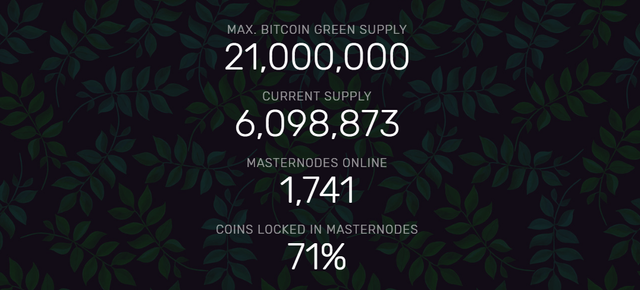 The BITG Whitepaper
The BITG Whitepaper discusses many of the problems with proof of work. Bitcoin Green runs on The Green Protocol, which solves these issues with proof of stake. Bitcoin Green focuses on the fact that it does not require a wasteful, energy-intensive process to produce coins. The numbers are very concerning, and the Bitcoin Green team does an excellent job of presenting the information.
Bitcoin Green funds distribution (from the whitepaper)

Conclusion about Bitcoin Green
Overall, Bitcoin Green has a great mission and an active and strong team. As more and more people become aware of Bitcoin's energy problems, many will choose an environmentally-friendly alternative like Bitcoin Green. This is a great proof of stake coin to mine with staking or using a masternode. You can find all other resources like the Whitepaper, Wallet Download, and Roadmap on their website:
https://www.savebitcoin.io/
ANN: https://bitcointalk.org/index.php?topic=2827989.0
Reddit: https://www.reddit.com/r/btcgreen/
Twitter: https://twitter.com/btc_green
Discord: https://discord.gg/QaPjqff
Github: https://github.com/bitcoingreen