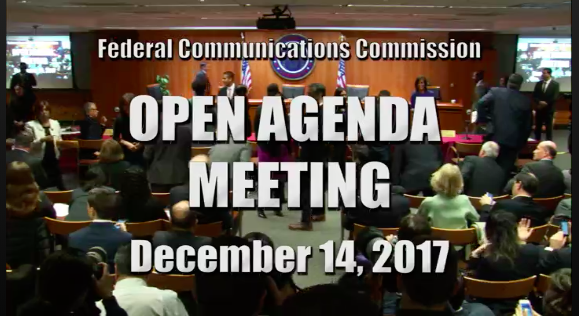 ---
If you live in the US, I'm sure you've seen and read all about this frightening thought of losing our right to Net Neutrality. After months of heated controversy and protests, U.S. telecom regulators are currently discussing terms and the FCC will vote to repeal net neutrality rules in a couple of hours.
If this vote passes against our favor, it would allow the power of Internet service providers to alter bandwidth speeds for specific websites or apps.
The Republican majority of the Federal Communications Commission is expected to vote along party lines to loosen Obama-era regulations for Internet providers.
The live stream just began a few minutes ago. I'm going to be watching this monumental discussion live on the FCC's website, if you'd like to watch along with me and many other Americans, the link to the live stream is posted below.