CBI Update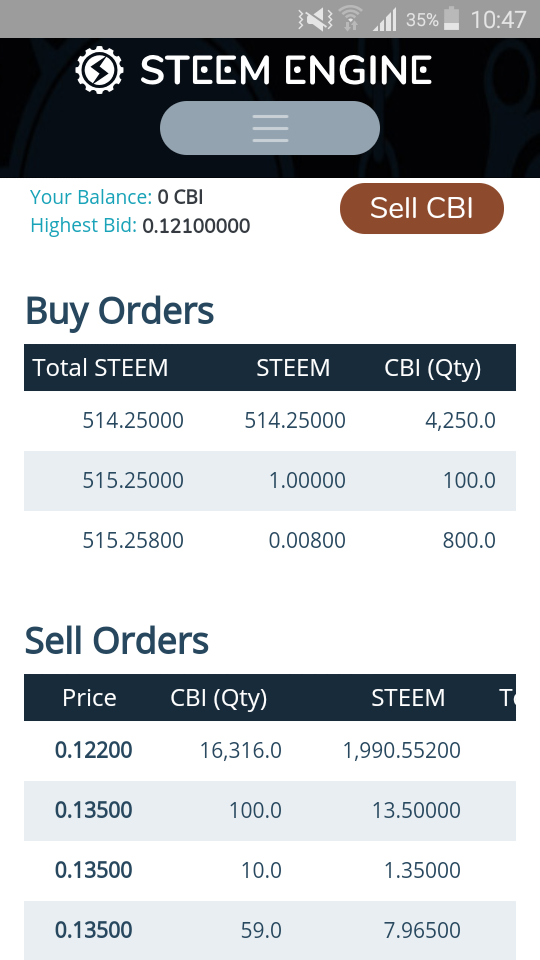 We are still in the top 30.
I temporarily knocked ourselves off by buying 9k neo lol
Luckily more CBI was bought and it jumped us straight back in and now we are both sitting pretty where we belong.
I have set a buy order at 0.121 so if anyone gets the jitters they can cash out at a tiny loss.
Why would anyone do that?
I dont know the answer to that one.
If you notice not a single steem has gone out of the account and if my calculations are correct it covers all the tokens sold plus the 10%(inc steem and other tokens which can be sold if need be)
Further more.
I have bought neo, gamer token, epic and a few others.
A couple will give tiny divs and some will help with curation.
Overall my plan is to get this account loaded with tokens so it produces income.
I am not expecting anywhere near 10% from these tokens but even a small amount helps the account.
Suggestions of tokens which pay dividends are welcome.
Final thoughts
It baffles me how some tokens are in the top 30. There are a few with no posts off a new account. The description of the token makes no sense yet have sold bucket loads.
If anyone can shed some light on that would be good.
Keep buying, not long before buy backs begin