Why am I Still Here
Hi family.
I wanted to write my thinking and I saw the initiative post from @theycallmedan and I wanted to join.
Wow, what is going on here?
I am very sad to see how this platform is going. I am disapointed. I do not want anyone can take me away my freedom. I do not want my pictures and writtings owned by someone else than me.
I feel now like on others platform. Very confuse... I sometimes ask myself if I will continue and stay. Or what I am doing on here?
Two weeks ago Ned sold Steemit to Tron. Later Justin Sun announced us that he will give all power to Tron users and manipulate the Steem blokchain.
What are we waiting for? The End ? And here we are!
Nobody knows what will be happen tomorow. What is really guaranted now?
I have voted this morning for the witnesses. I wanted to ask two questions that seems important to me: Can we switch to OUR REAL DECENTRALIZED STEEM ? Could we not create or ensure that Justinsun and that anyone in the future rich or not, can not manipulate the blockchain as they please?
I could not read all but I did not trust him. For me he just want to kill Steemit. And I am not into and following that thinking or his vision. I do not think it possile to work with a man who's not clear, it will be an issue.
I really hope all this situation will end soon with real oportunities and on the same freedom way as we were.
Moreover, what I do not really understand is why he bought Steemit for killing it after?!? What is this new business manipulation? It's a loss!
I though we all were like a big familly but with communities and this sold is just dispereses us and make more confusions and more separation between us. Is what I see and think.
In the past weeks there have been a lot of changes. As a newbie it was difficult to adapt and with the sale of steemit and the arrival of communities, I am more and more confused and I feel insecure.
Despite my doubts and the departures of developers and some users, I notice that the community is working to find an effective solution and I thank you.
WHY AM I STEEL HERE?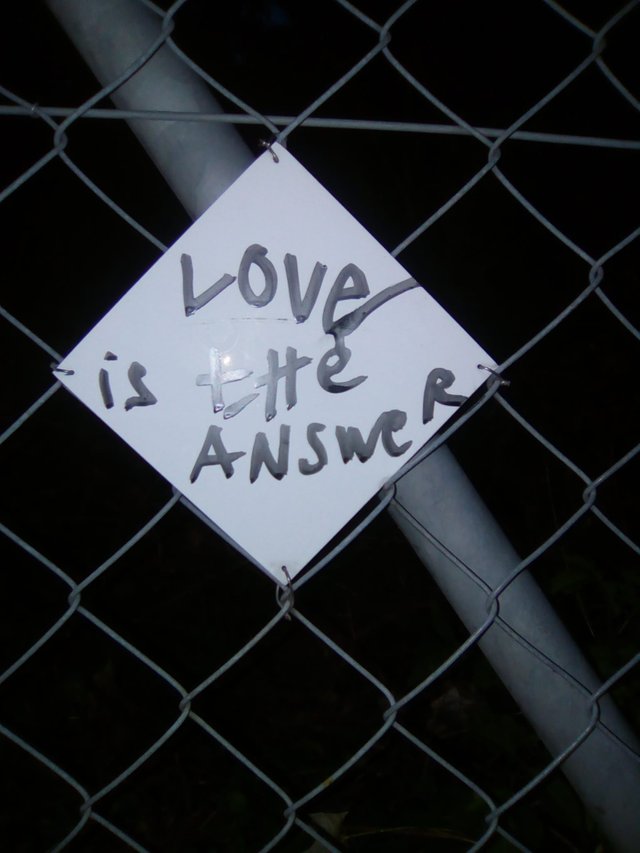 I decided to stay faithful despite everything and see the evolution. You now why?
LOVE IS THE ANSWER! Moreover because it's my Platform, my contents, my freedom but not yours @justinsunsteemit.
I trust on Steem and on my community. I have made some friends and I like the building system. I have always though that the people voice is stronger than anything. Let us never forget that unity is strength.
We need to be one entity and and to stay one POWERFUL familly.
With love
The picture was taken by me with my wonderful Wiko Lenny 4.