Interview at the University of my Dreams
Hello dear friends,
On monday, I had a meeting at the University of my dream.
There's some university and high school to choose but you know, it's been 3 years that I want to go only at this University and I made all and everything to happen.
The University is a trilingual bachelor in International Business Management (they call it "IBM") in 3 locations. In our cursus, each semester we go to Colmar in France, Basel in Switzerland and Lorrach who is located in Germany. It's very very interesting for me and what I want to make. If I am allowed I will say more about the structure.
The meeting was with the assistant and we spoke in 3 different languages, French, Deutsch and English of course. At first when she saw me she said: "was passiert?"
In my head It said wow cause I had to be prepared to answer in my other native language it was a big deal for me and I was surprised that she began in German to ask me what's happen to me. I had to be in situation because I was dealing with my future...
I answered her and we spoke in German for 15 minutes, later we switch in French and we finished the appointment in English. We spoke about courses, the university structure, my vision, a little about my life and family, sport and health too. She told me also about her experience as student at this university because remind just that the assistant was also an student and if I remember and understood good because of stress; she finished her bachelor and than later she were employed by them, that's wonderful. A good example for us, it's very cool.
At the end she was surprised that our interview lasted one hour. It was supposed to last 45 minutes.. She told me that they will answer me soon and moreover that I'm very an interesting person that touched my heart very deep to hear that from a woman who do not now me and just seen me like one hour! It's crazy but very gratifying.
I was sooo stressed! I did not slept the night before but I am very satisfied from me. I think I made all what I have to do to enter an shaw my motivation. Now, it's time to wait...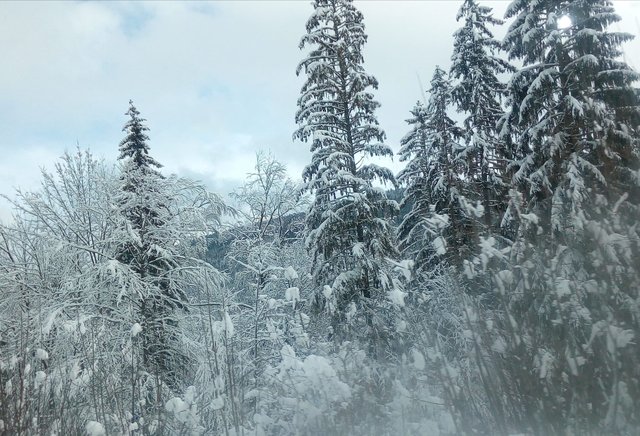 For the moment, to be truth with you it's the only thing outside of Steem that I'm leaning on and make me think about the future and want me to fight a little again but I'm not sure, I really hope this year will happen good things to me if I'm more alive.
The answer-letter will comes soon, I do not really know when but these days... I hope they will accept me and follow my dream and moreover to reach another aim of my life. Life continue and is going.
Please, cross your finger for me :/
This picture was taken by me with my Wiko Lenny 4.