Phone manufactured in Africa 🌍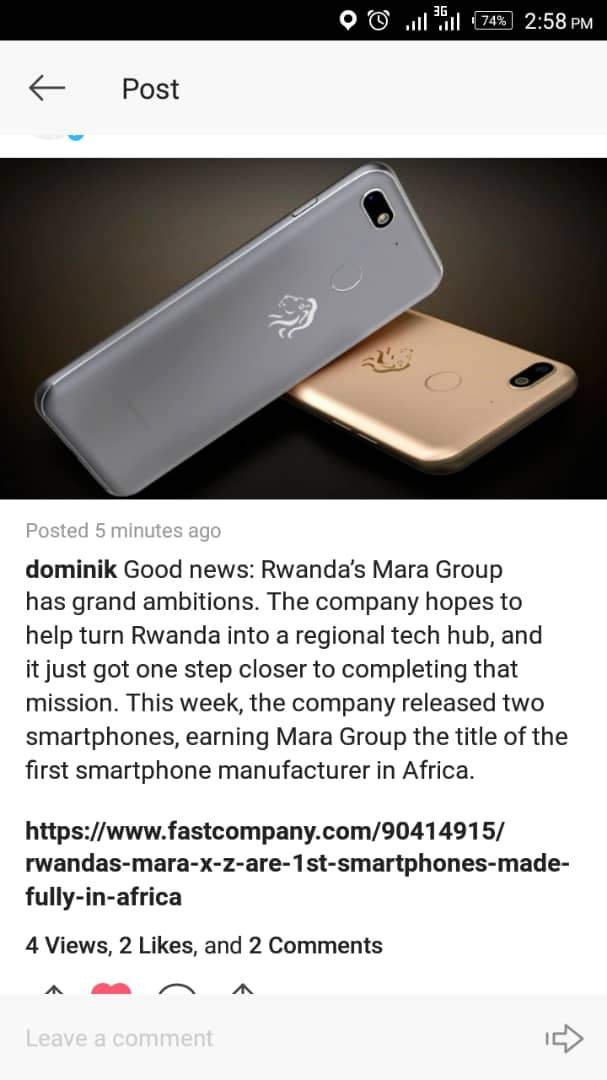 Rwanda 🇷🇼 has made the 1st phone fully manufactured in Africa and is about to hit the spotlight in tech hub in Africa as its low cost device is to allow more Rwandas have access to the communications industry also with cryptocurrency as most cryptocurrency are completely mobile technology and will forster the need for business to build techs and app that the everyday people will us.
Will like my country to follow suit in the development of our ICT HUBS looking into this I know we've got the resources to pull this true but we can't seem to drop our indifference and pick up the pace in nation building rather than destroying our beloved nation! I think we should learn from this.
Posted using Partiko Android