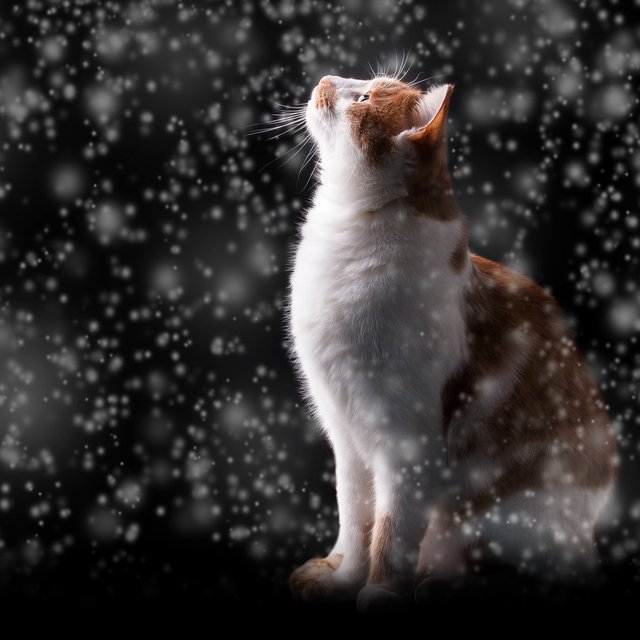 Since we gain independence we haven't been able to hold as many Rites of Passage as we previously were able to. Today we break that trend by holding our very first rite of passage as a free empire of cats! 10 brave KITTENS will be sent into the null and those that survive will return as CATS. No one know what happens in the null, those that return never talk about their experiences there but every time we all wait with bated breath to see who will return. Our brave CATS tycoon @upfundme was the first to initiate the rites and we thank you for preparing your KITTENS for their journey into the null. After waiting all night one CATS has finally returned and will join the rest of the CATS at house @upfundme!
We have a plethora of KITTENS going out to new homes today so I won't be doing individual send off. A big thanks to @honoru for setting up a cat sanctuary in their home, filled with love, toys and catnip.
Please be kind to your KITTENS everyone!
---
A message from @catscientist
New Kittens to CATS ratio is 17:1.
First off I forgot to update the KITTENS to CATS trading ratio yesterday so I refunded @upfundme back to my last published trading ratio of 10:1. Today news trade ratio has jumped to 17:1, this ratio will be published each day and will be based off of the lowest price of CATS being sold by me on the market. Please send any KITTENS you want to trade to @catsmakekittens who will perform the rite of passage on your behalf.
We have a nice little bit of Steem sitting on our account now. I had to power up a small amount onto @catscientist because our resource credits were getting too low. Hopefully I have enough on both the accounts now so we will be able to maintain operation.
I'm slowly accumulating more NeoxAg but the buying process has been quite slow. I don't want to run the market up too high so we will just keep slowly adding to our totals. I commented yesterday that I can provide some limited support to members who don't post regularly in #neoxian so if you'd like to receive your upvote support in a different tribe please comment below and we can try to work something out for you.