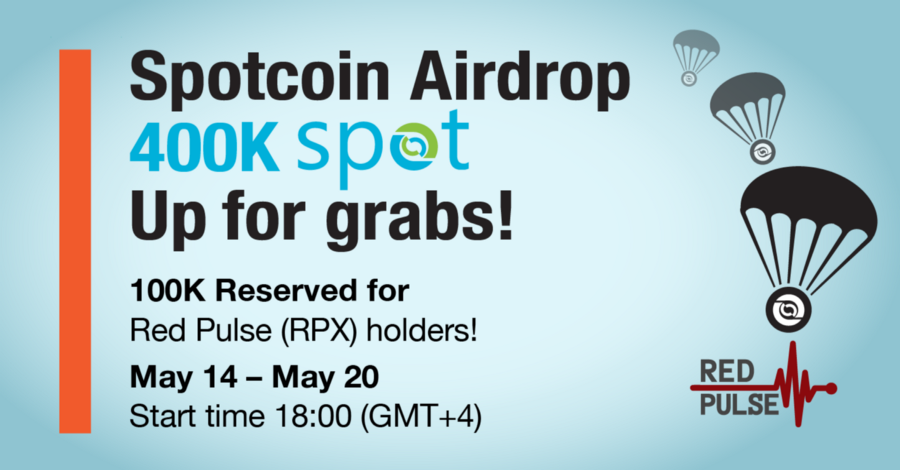 If you own over 800 RPX tokens, you qualify to receive free SPOT tokens if you complete your registration on spotcoin.com. Do it today, because it's first come, first serve.
Sure, you could buy RPX tokens just to receive the SPOT airdrop. But you would be selling yourself short if you didn't take a closer look at Red Pulse, the company behind the RPX tokens, one of our partners on NEO's NEP-5 standard.
By providing intelligence and vetted research content about the Chinese markets, Red Pulse solves a real problem in a smart way. They have created a platform to bring the research community into the sharing economy.
Red Pulse is one of the pioneers in the NEO universe and is based in Shanghai, China. The economic and innovation power of China can hardly be overestimated. Its economy is already the second largest in the world, and it is the current global leader in terms of total purchasing power parity.
Still, when it comes to investing and participating in its economy, the Chinese market can be challenging to understand.
That's where Red Pulse comes in. The Red Pulse platform connects professional researchers with serious investors. Research content is conveniently categorized into General Macro, Finance, Tech & Internet and Consumer sectors, with an additional 4,000+ tags based on company, ticker, topics and sub-sectors. The RPX token powers new research content production and distribution.
Spotcoin will list RPX -and all of NEO's NEP-5 tokens- on its future digital currency exchange free of any listing fees. We believe in NEO's vision of regulation and transparency and think NEO's agile infrastructure will prove to be a prerequisite for success.
Spotcoin will play an important role in providing simple liquidity and ease of movement to the NEO universe, with several fiat pairings, as well as GAS, BTC, ETH, and SIB.
In the coming weeks, we will have Airdrops with several of our NEP-5 family members. We'll also highlight them here and in other media. Spotcoin is all about making digital currencies work for everyone, and we're starting with the NEO community.
---
Interested in more Spotcoin?
Join our Telegram community: Spotcoin Team, Spotcoin News, and Spotcoin Bounty.
Take a look at our complete ICO offering here.
Read our Whitepaper here, for more details.
Visit spotcoin.com, where we make digital currencies work for everyone.
Residents and citizens of the United States are prohibited from taking part in the SPOT Airdrop and the SPOT public sale. Residents and citizens of China and South Korea are prohibited from taking part in the SPOT public sales. However, certified accredited U.S. investors can take part in the SPOT private sale. Chinese and South Korean investors can participate in the private sale when paying with digital currencies, after signing the SAFT form and completing the KYC /AML process. Any investment in digital currencies comes at a risk. No one should invest money that he or she can't afford to lose.