Rose Garden Afghan Work~A UFO From 2006 @needleworkmonday
Last year this afghan was on a list of projects I had hoped to finish in 2018. It was never touched! I started this in 2006 getting just the cream background and a few leaves done.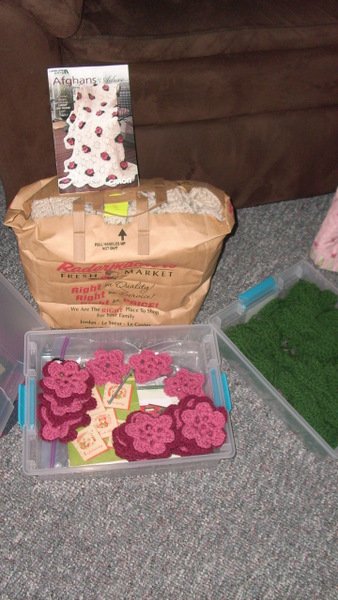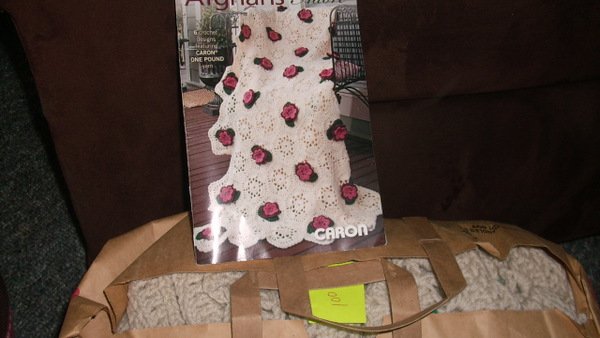 It took me 4 days to finish the 60 leaves. There are 162 backgrounds, only one bag is showing.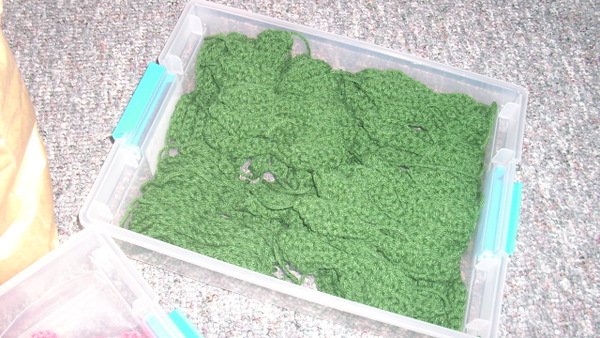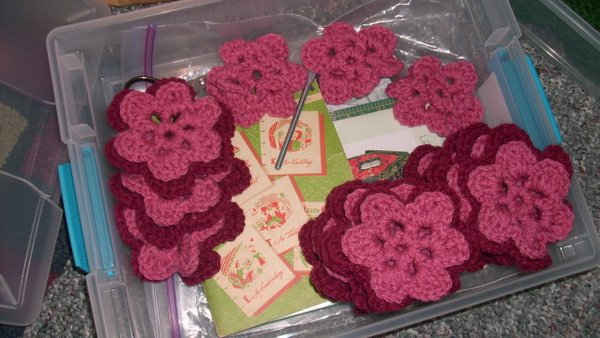 The roses were a nightmare. It's been years since I've crocheted and could not understand the directions for this flower! I spent 2 days scouring the internet for a similar flower and could not find it. After making a complete flop of a rose, I tried something else with the pattern instructions and it looked like the picture! Yea! Sometimes I just have to laugh at myself.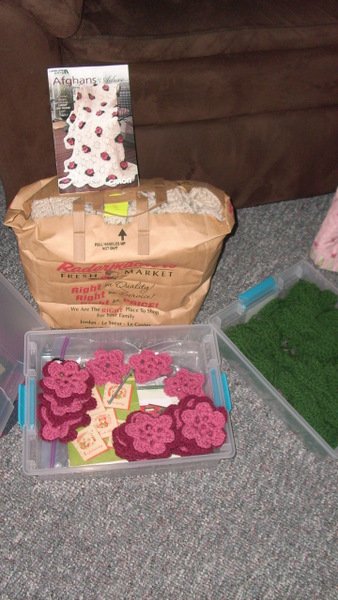 Still in progress. I'm happy to have @needleworkmonday community to share and keep me going on these projects! It's a pleasure to share what I'm working on and to see what others are working on.
And of course, I have one of my little helpers, Mr. Jingles. BTW I made the basket he's laying in too, years ago.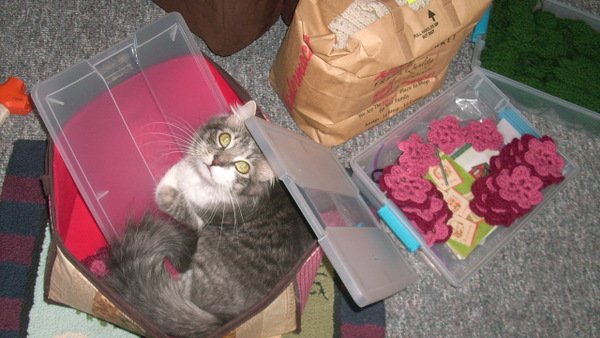 I will post the finished project, hopefully before the end of this year!