Perfect Winter ❄️ Hobby - Crochet 🧶
As cold weather is settling in, I picked up a new hobby: making hats! I know how to knit and crochet... my mom taught me when I was little. However, as I was living many years in warm weather in the Caribbean, I didn't practice. No need for hats and scarfs there!
I stumbled across #needleworkmonday challenge hosted by @crosheille and I am happy to join the community and post some of my little works, hopefully someone will get inspired by my work. I know I will learn a lot by reading other participants' posts. 😊
These are the berets I made recently. It looks like berets are back in style. I remember them being hot in the 80's I think. Anyways... I made them with a crochet and some left over yarns I had in the house.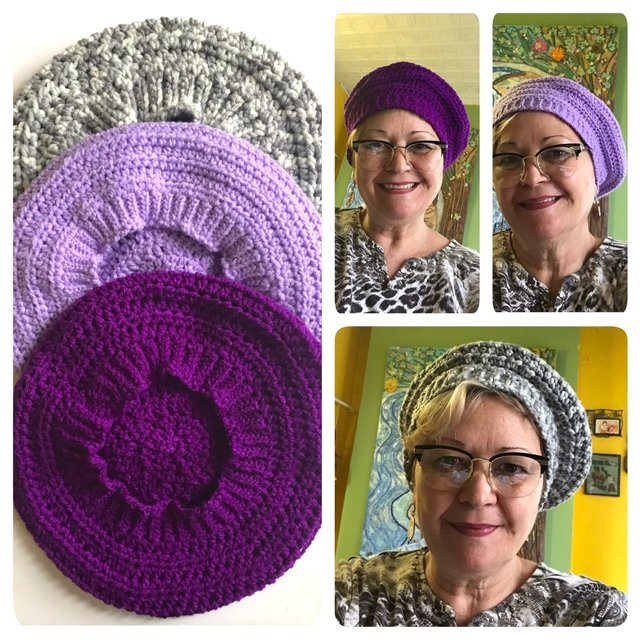 I don't intend to write a step-by-step tutorial. I think the video tutorials are best for crochet work, and you can find many amazing ones on YouTube. However, I took some pictures of my work-in-progress... like a mini picture tutorial.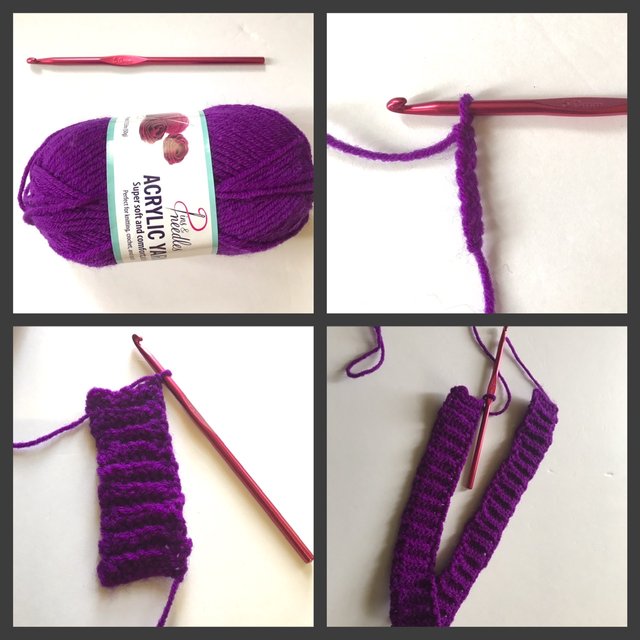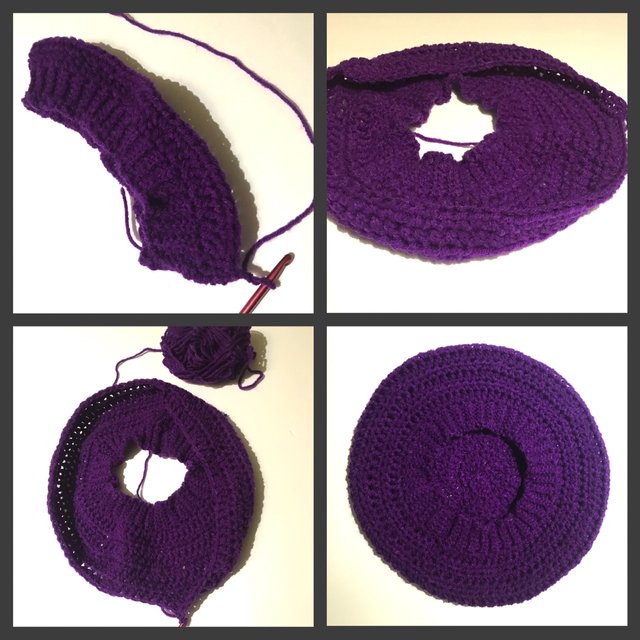 There are some tricks when it comes to increasing and decreasing the stitches, so you must pay attention and count. I usually write down the numbers when I finish the rows, and in the end I measure the diameter of the beret. I know I need at least 10 inches.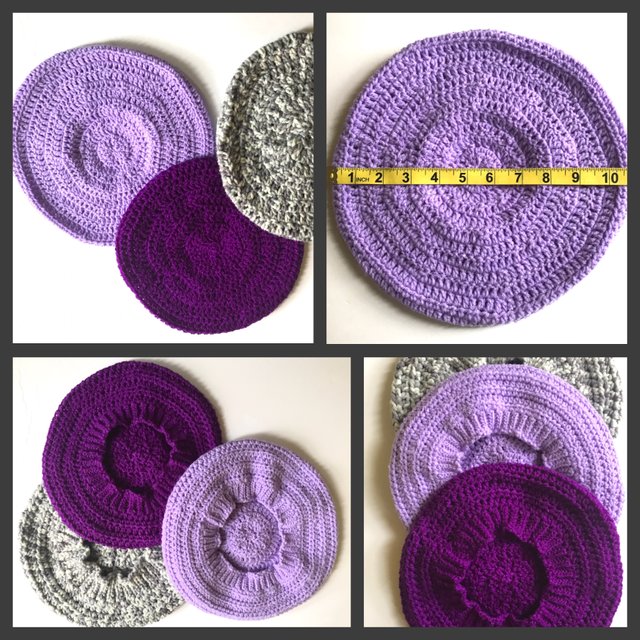 The one below is my favorite because the yarn is a little thicker and the whole beret came out stiffer. I am curious which one you like 😍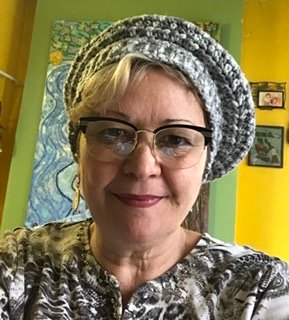 Follow me and my stories