Neddleworkmonday - My 2019 - Embroidery and Designs
Neddleworkmonday 2019
Hello, how are you friends neddleworkmonday steemians by @crosheille, a great team of which I feel participate, since I love to see the beautiful works and creations that we present every Monday on the platform with all the love in the world.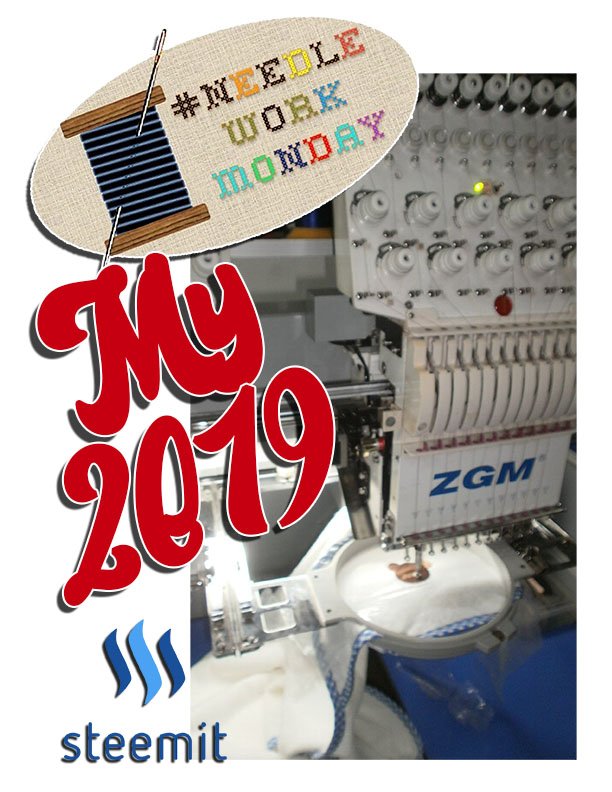 I must also thank that my account on steemit has made sense since I found neddleworkmonday, since from the beginning I had been publishing under the name of Fabrics, Embroidery and Designs, where I have explained in detail many secrets about embroidery, in my case using machines both Domestic as an industrialist, but I was wearing the ideal label, suddenly I received the comment that helped me to be here, @muscara wrote to me when I made the captain cap kid America, and from there everything changed to positive.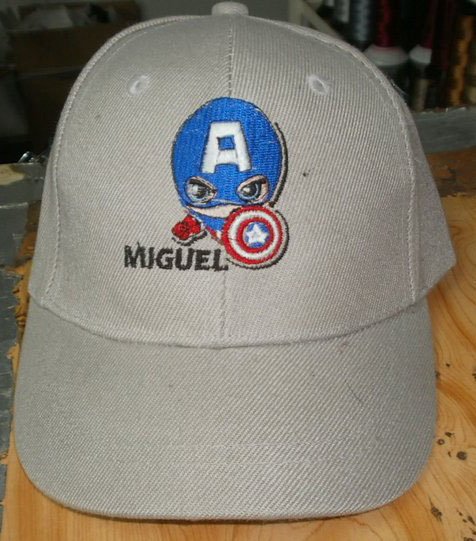 What I found was an ideal place to share my work, where I could naturally explain every knowledge I was getting with embroidery, since I also had a few months to start in the world of embroidery with my husband.
The first embroidery work published in needlewormonday was this beautiful bear for a baby towel.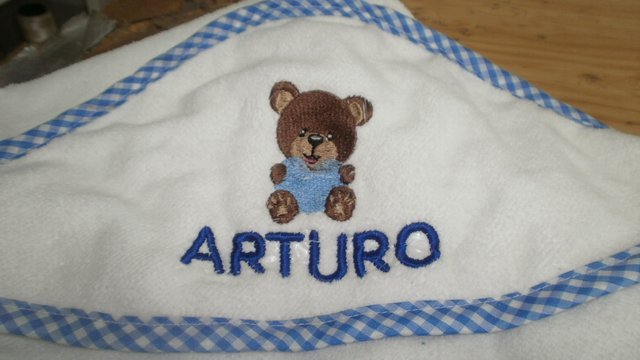 Then the first time I received more votes in a publication was with this blouse transformation, it was very rewarding and I began to grow with you and motivate myself even more with my work.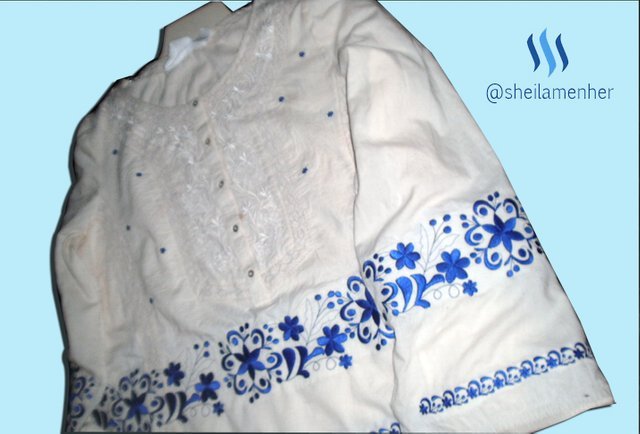 Another work that was relevant was the creation of individual patches as the realization of this unicorn.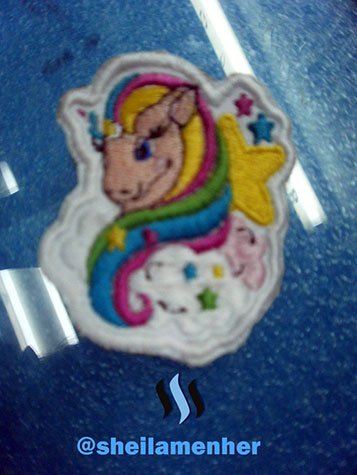 Donating caps for children's sports academy in my city in Puerto Ordaz Venezuela...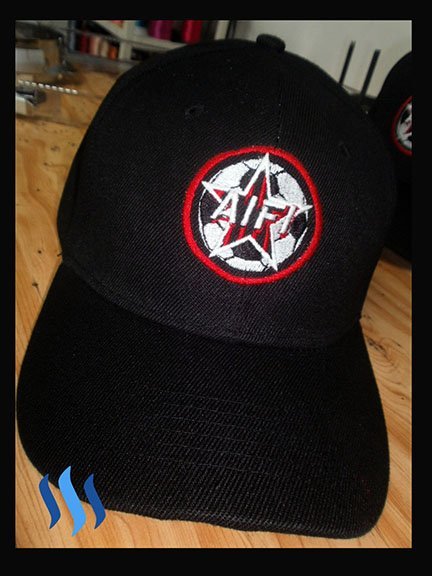 And of course the elaboration of the Princess Peach de Mario logo for an amazing girl's cap.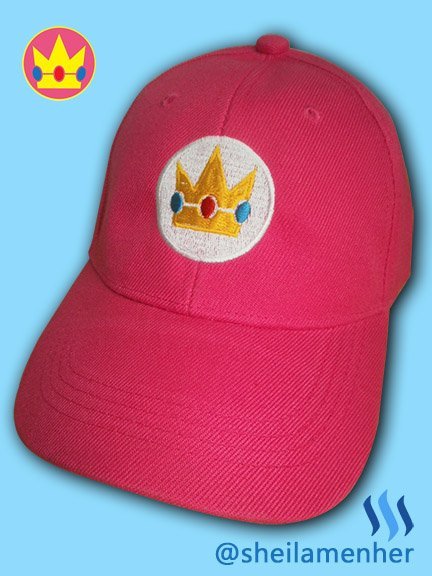 One of the things that made me grow with embroidery and get more clients was to learn to embroider caps, the technique is different from other embroideries.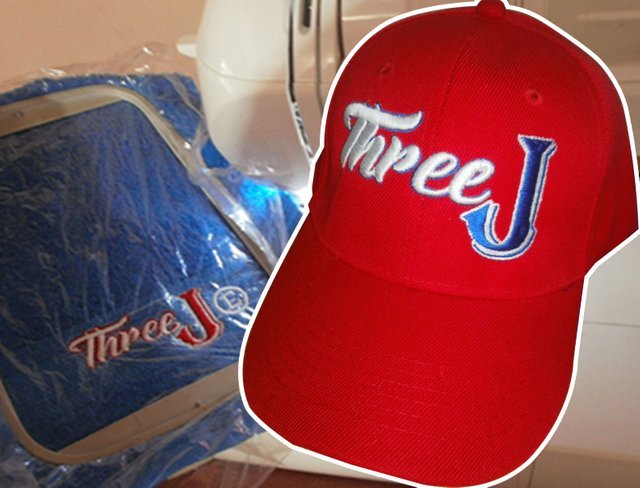 It was also essential to learn to rip off because as humans we are wrong and in these cases we sometimes believe that there is no turning back and the fabric will break, because there is also no remedy for our embroidery mistakes...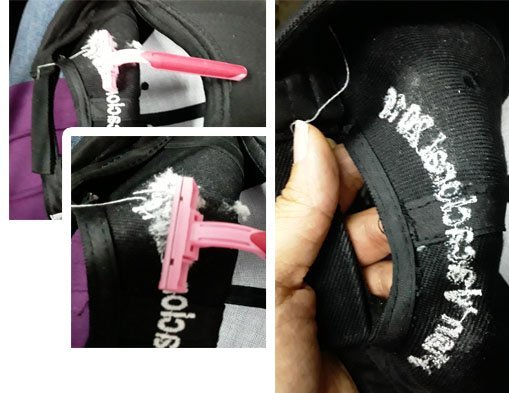 And of course how to change a complete logo with fabric on fabric.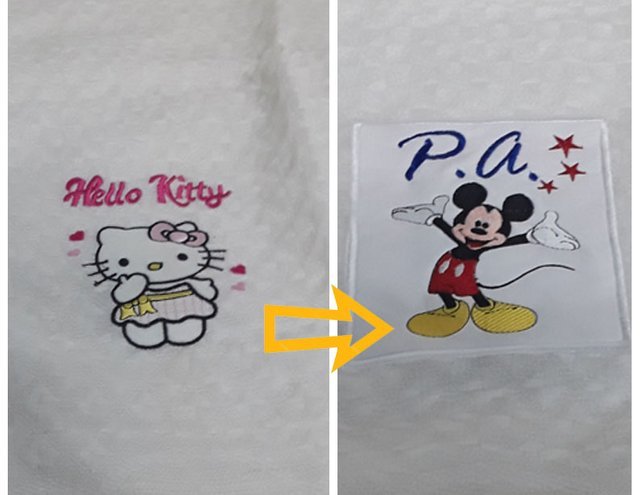 These are some of the key points that I learned in embroidery from February 2019 to December 2019, I am still perfecting many things in this textile field since it is quite broad, although sometimes it is repetitive because they are large jobs and it does not lend itself to having in great variety, despite this I have continued to investigate thoroughly and I am sure that by this year2020, I will be able to improve myself with the degrades for example, it is a technique that is almost not used because it requires more thread and can become more expensive than the conventional, but for me it is a key point of growth in the subject.
Also joining transfer work with embroidery and sequins is also in mind, perfect the prints with gold and silver paintings.
And get fully involved with the industrial weaver to produce necks and cuffs to make chemises, I published something basic of its handling but there is much to learn there too.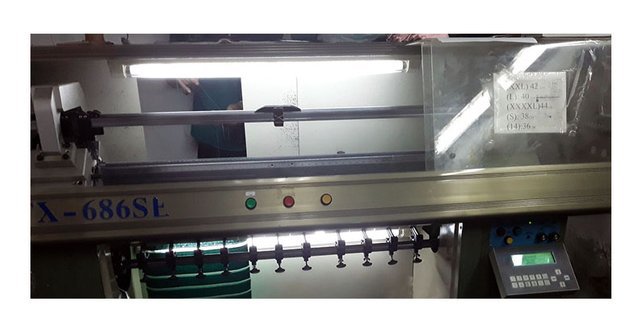 The most difficult test of this year was when I received an embroidery job in 50 black caps with a logo of one of the most famous restaurants in the city, Prosciutto Restaurant and Delicatessen goes orange and I put it brown as it is in your logo Original, when I delivered the work ready, the owners were amazed at why the lyrics were brown, what a huge pity! Do you know how my husband and I solved it so as not to lose my caps? Well, in this case we did not rip off since the front part of the cap weakened and we decided to embroider on it again, a great advantage that the brown color was under the deep orange and towards a kind of shadow that was not noticeable at all, we could solve without losing money, and something that I learned from this that is the most important thing, no matter how simple the logo we must send the logo made in the program to agree on a prior approval with the client, believe me, something like this could never happen again, having to pay 50 caps, it was going to be very serious for us and for anyone, the important thing is that it already happened and we still have the client and we still continue to work for chemises and aprons for Unforgettable! Prosciutto Restaurant ;)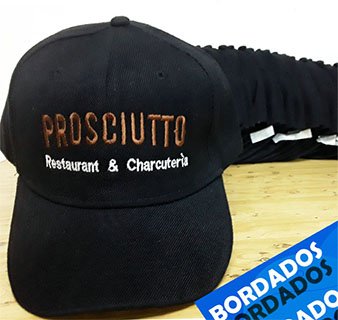 Total that 2020 will be of new challenges and we are going to move, since the situation in my country is gradually ending the economy, so new photos and new workplace will come, hopefully this change is for good and We can continue working with our embroidery, Millions of thanks!
Neddleworkmonday by @crosheille and
Hostesses/Moderators: @muscara, @shanibeer @marblely
Happy Monday seams for everyone