Fun breast hat for baby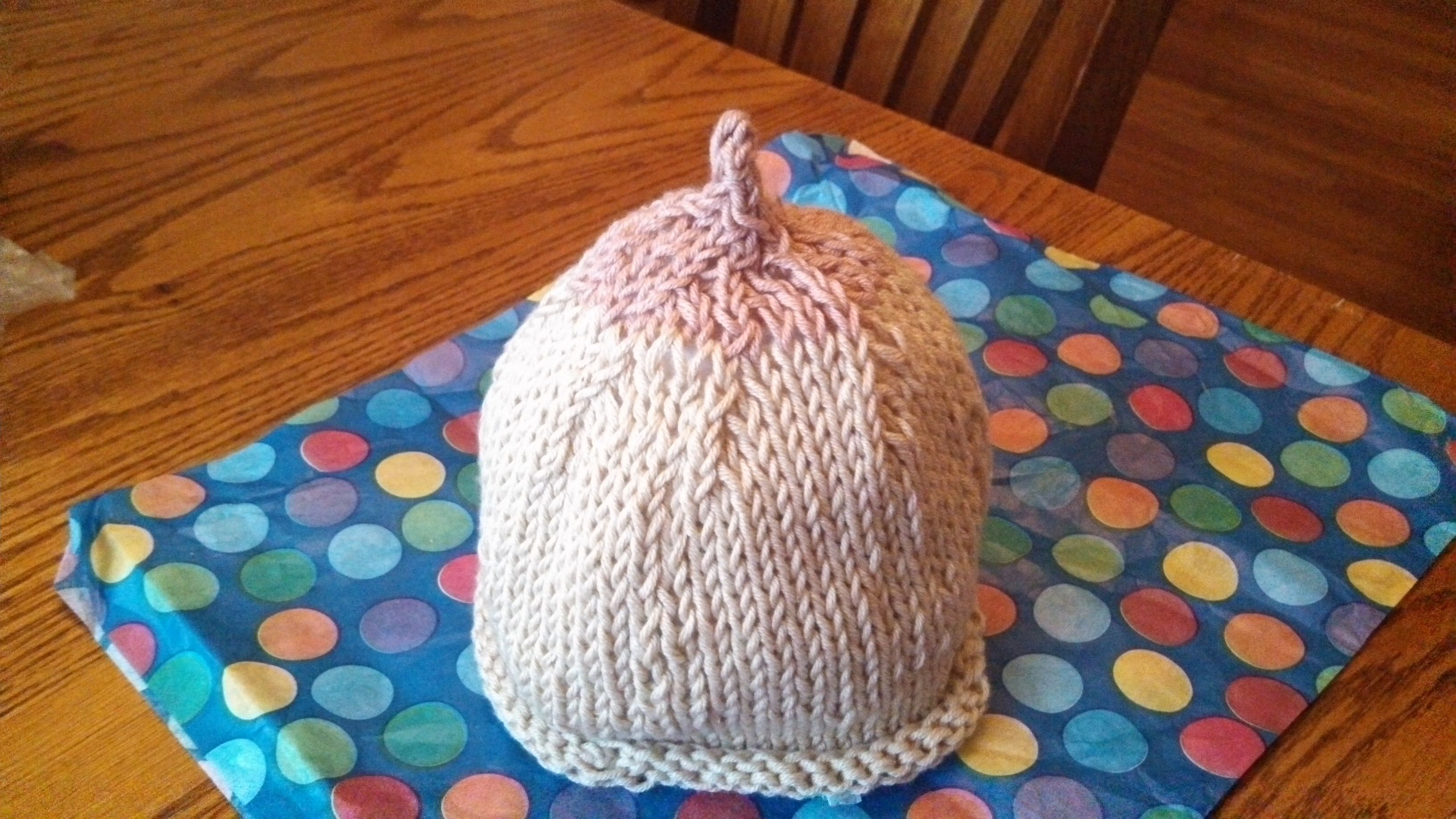 A couple of years ago my niece, who is a mom, had a friend whose wife was pregnant. Knowing I am a knitter, he asked if I would knit a breast shaped hat for his new baby. I found a pattern, which can also be a strawberry, and he loved it. This was a very fun, quick project which I found on Ravelry.
I love doing baby projects, as I find quick projects to be pretty satisfying. Well, back to that big, old poncho I am working.
Happy knitting, crocheting, and needleworking!