Filet Crochet Time Travel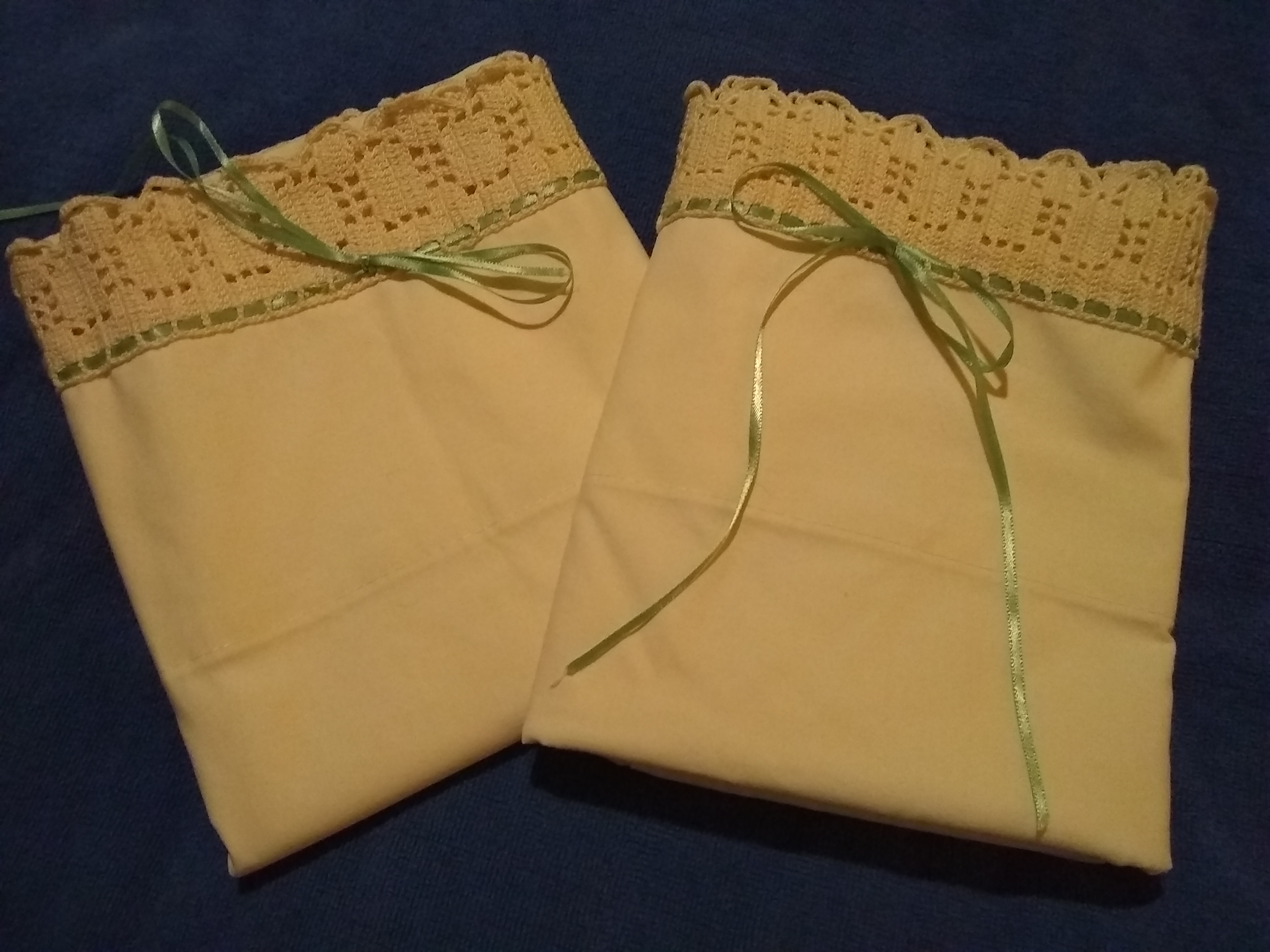 When we create, we give of our time, resources and of ourselves. Looking at a long-finished project can also be a kind of time travel, evoking memories and emotions.
I made the filet crochet lace on these pillow case back in the 1990s for my mother. I was crocheting them as I traveled to my honeymoon with my first husband (it took me two tries to find the right man.) I wove in the ribbon and sewed the lace to the cases not long after and gave them to mom as a surprise.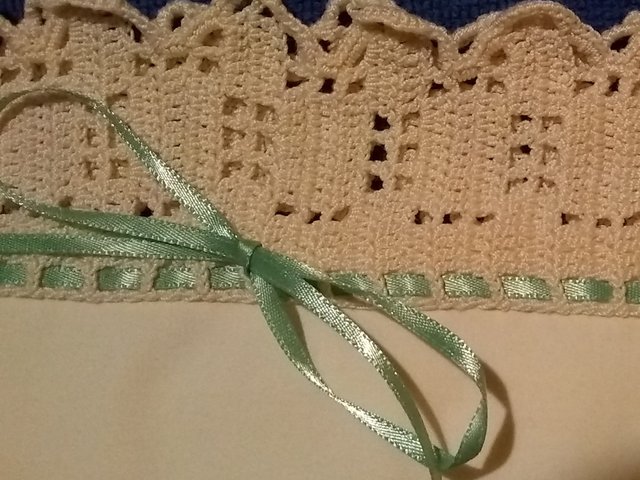 Many years later, when mom died, I found them tucked away in her linen closet, unused, edges curling but still like new. Knowing her, my mother probably wanted to keep them nice and that was her way. In the last years of her life, I would spend time with mom every weekend, changing her sheets, doing other tasks, and just visiting. I realized I had forgotten about these cases, and would have used them if I had remembered, and if she agreed. I like to use things people make for me, but my mom was more of a preserver.
Looking at these today, I remember the plane ride with my new husband, the conversation with another woman on the plane who noticed me working. I think of my mom, of her delight when I would make her something or show off a new skill. She was always so supportive and proud. I also think of her aging and becoming vulnerable, and how sweet it was to be able to spend time with her and put fresh, clean sheets on her bed, just the way she liked them. I feel regret that I didn't spend even more time just visiting with her. I wonder if people to whom I have given hand-made gifts will think of me, in years to come.