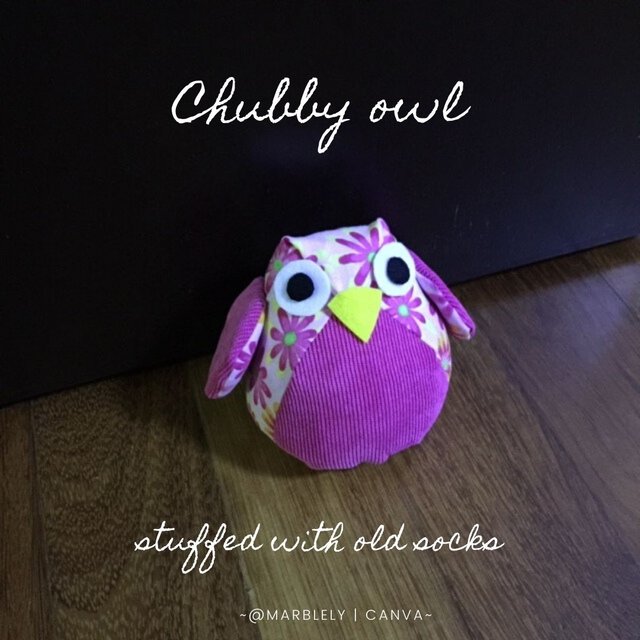 I think sewing is such a versatile skill. Once we learn the basics, we can pretty much sew anything!

This week, it was all about toys because @sayee gave us a challenge to handmake a toy: https://steempeak.com/creativity/@sayee/hand-made-toy-contest
and what better way than to combine this with #needleworkmonday as featured in our Featured Posts #70!

I found this pattern of a cute chubby owl:
http://pinkyhiggs.blogspot.com/2012/04/free-owl-pattern.html
and I was immediately smitten. My sister loves owls and so do I and this fella looks really cute. I have not sewed a stuffed toy before and this was a pretty nice experiment :)

Pinky's blog included a printable pattern for this chubby owl but I enlarged the diagram on my screen and traced them from there.

I cut out all the required pieces for the body, tummy, wings, eyes, base and beak, following Step 1 of Pinky's blog: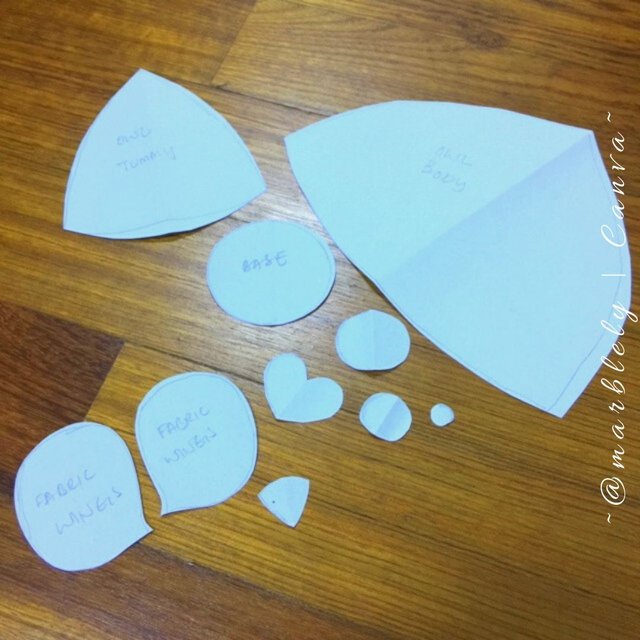 After choosing the fabric for each part of the owl (I used scrap fabric), I traced the pattern onto the wrong side of the fabric choices.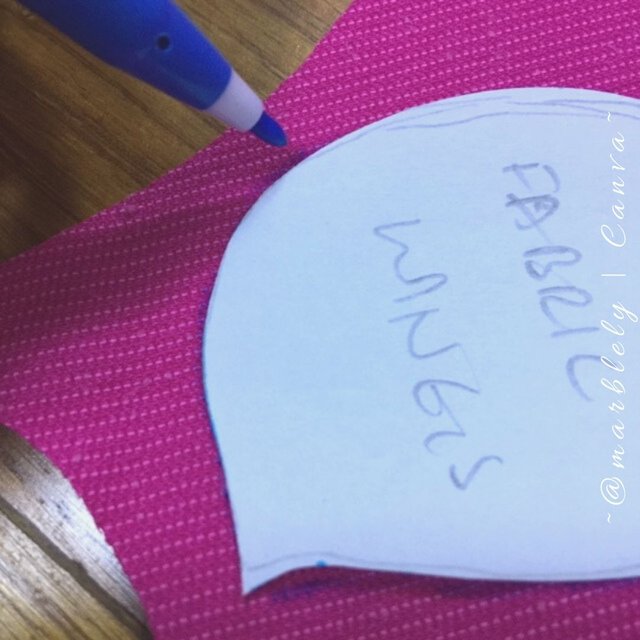 I decided to have a flower pattern for the body and corduroy for the tummy. The wings, a mix of both. For the eyes and beak, I used felt and the base, I used a dark blue corduroy.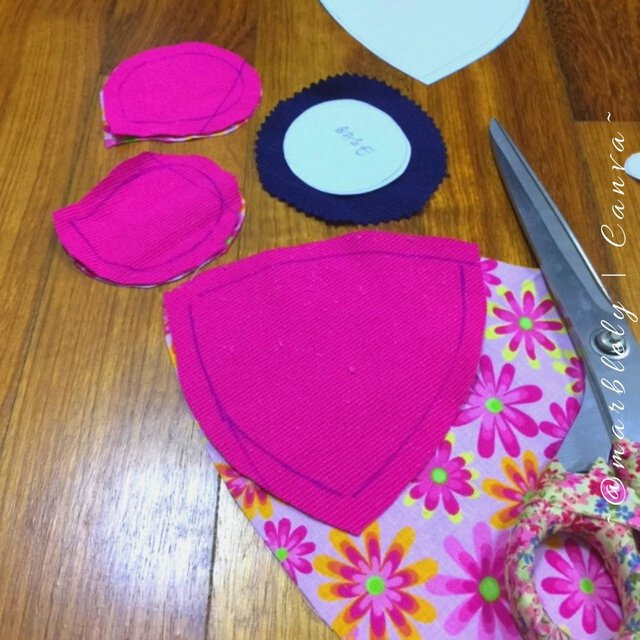 Following Step 2 of Pinky's blog, I sewed the tummy to the body: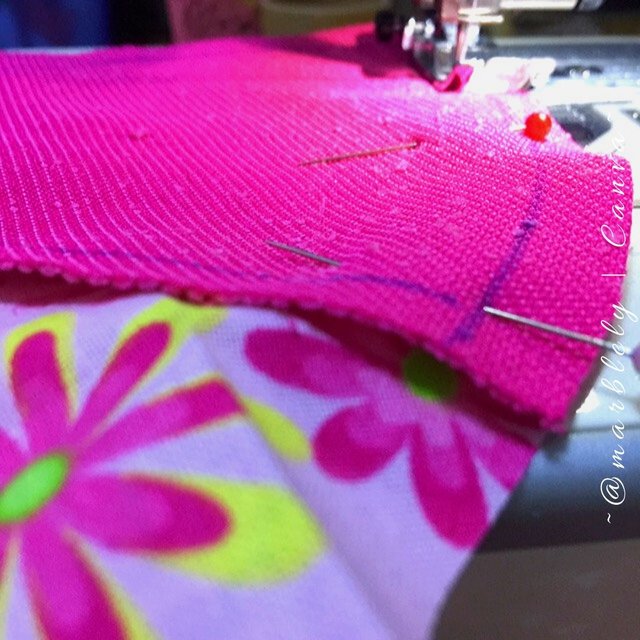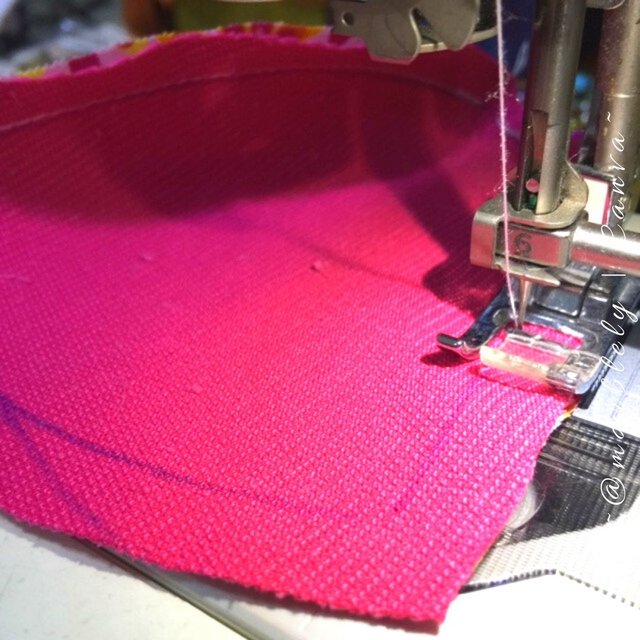 Then, the top part of the body seams were sewn together: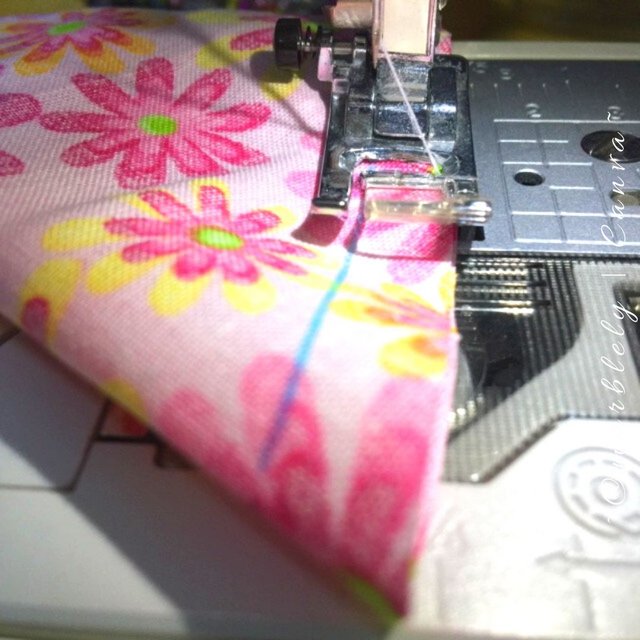 This was how the tummy and body looked like after sewing: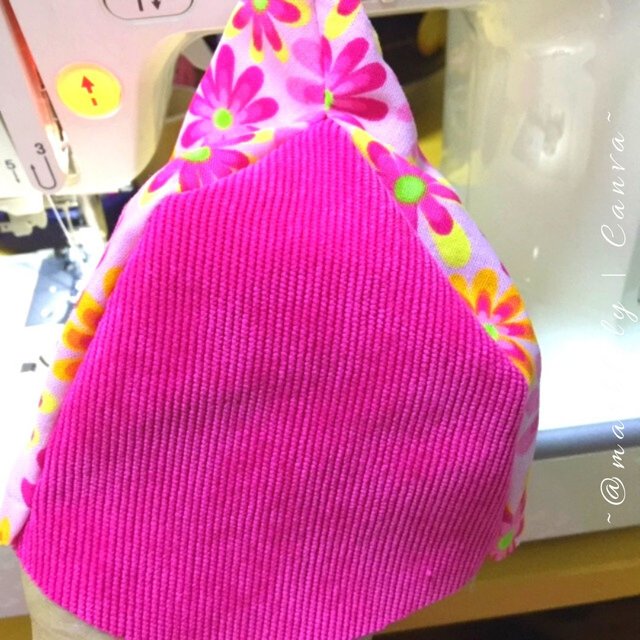 Next, referring to Step 4 of Pinky's blog, it was time to stuff the owl and I used old socks, this time socks that were already loose and the rubber has gone :D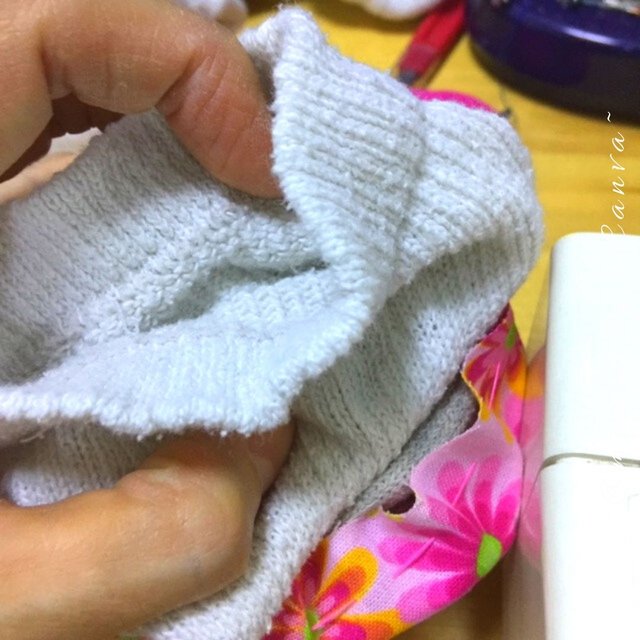 I rolled the socks into a ball first, tried to shape it like the owl's chubby body: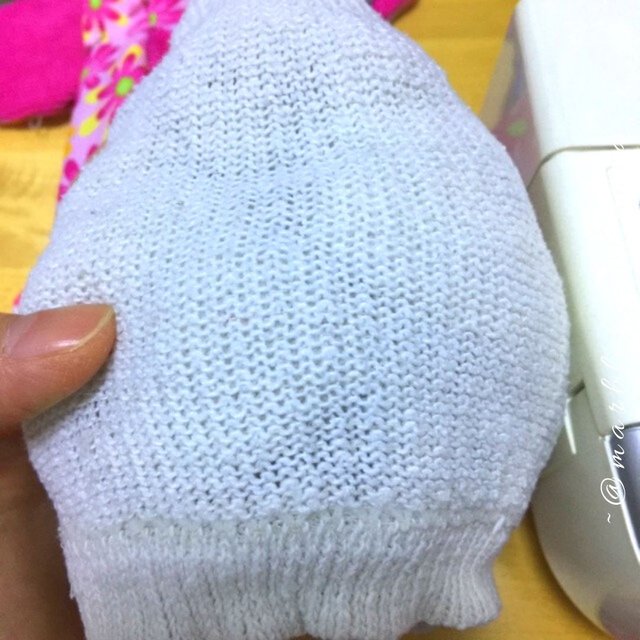 And stuffed it into the sewn body and tummy, avoiding stuffing the peak of the head which will be folded: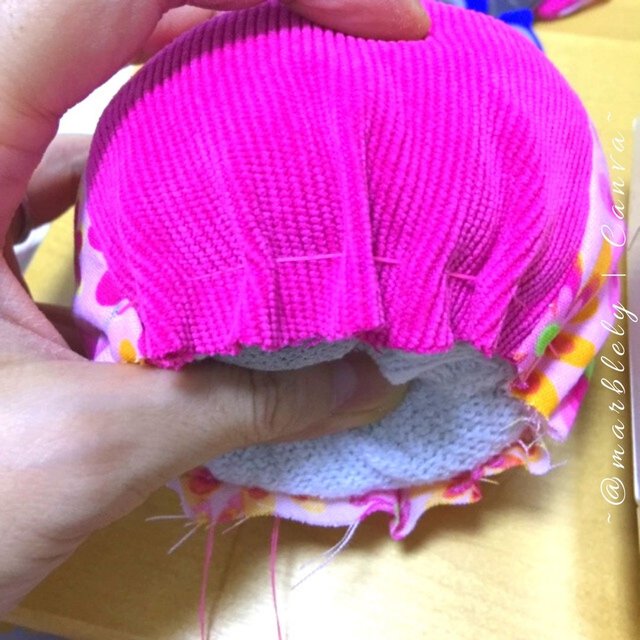 This was the part in Step 4 which says "Finishing drawing up the gather stitch and tie securely leaving an opening no greater than 1 & 1/2 inch wide."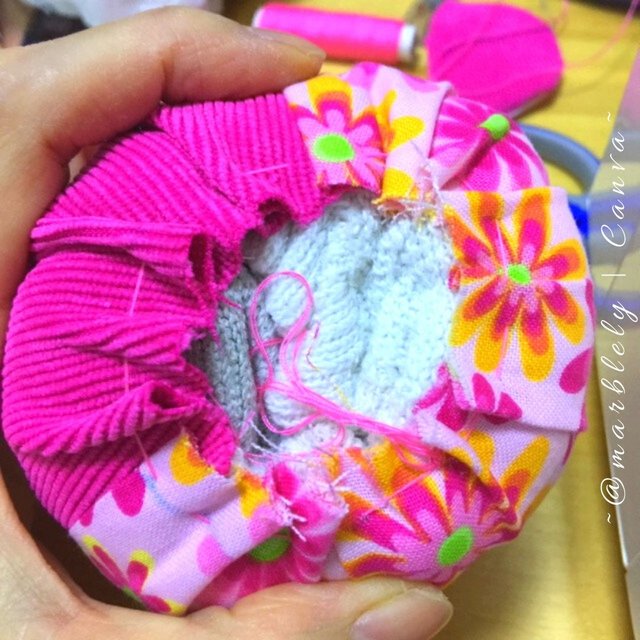 Then, I sewed the base to the bottom and folded the top to form the head: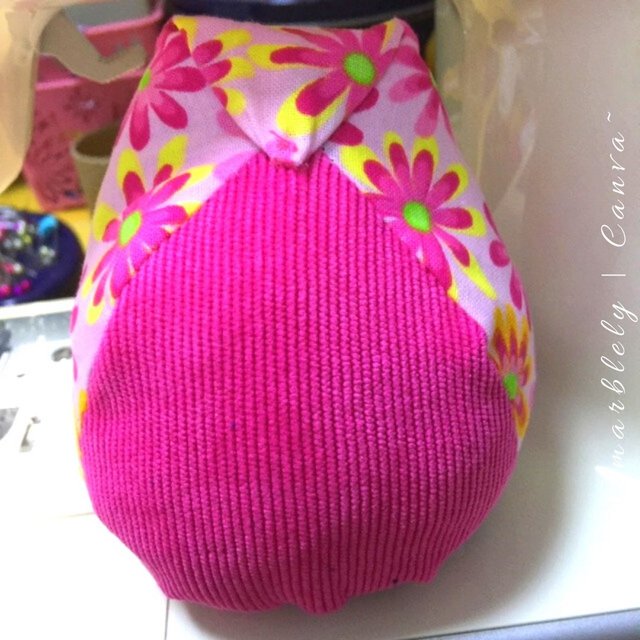 Once that was all done, it was time for the wings. I sewed the two fabrics together, leaving a little gap to turn the fabric inside out as per Step 11: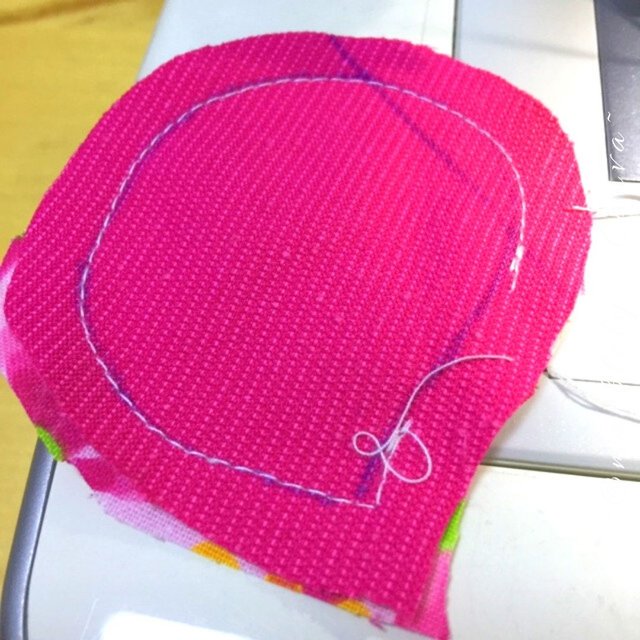 After turning them inside out, I pushed the edges out and sewed the hole shut: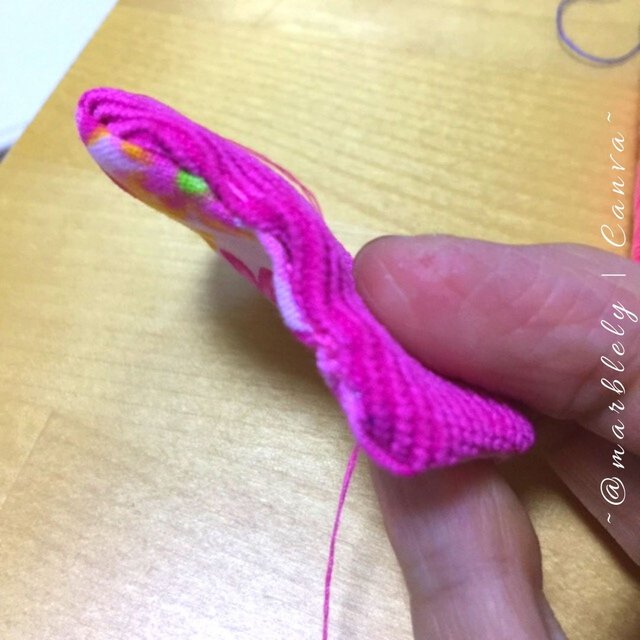 Then, it was time to sew the wings, eyes and beak! I modified the eyes a little: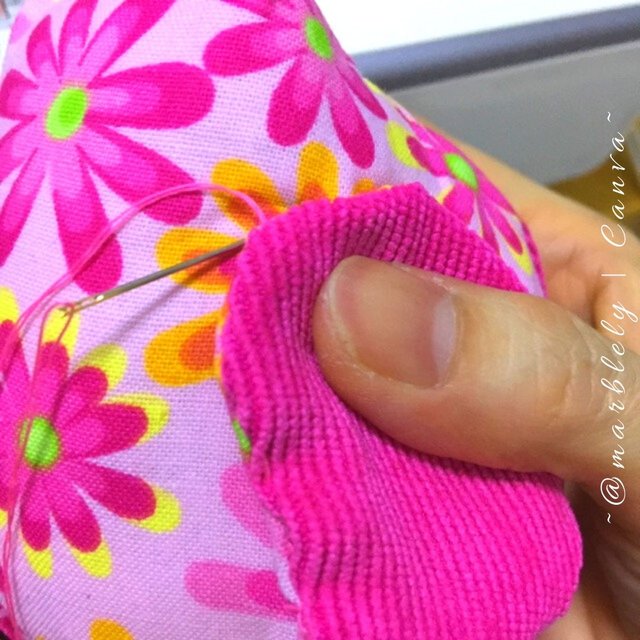 ~ ~ ~ 🧵🧶💗🧶🧵 ~ ~ ~

Done!
This guy is just too cute!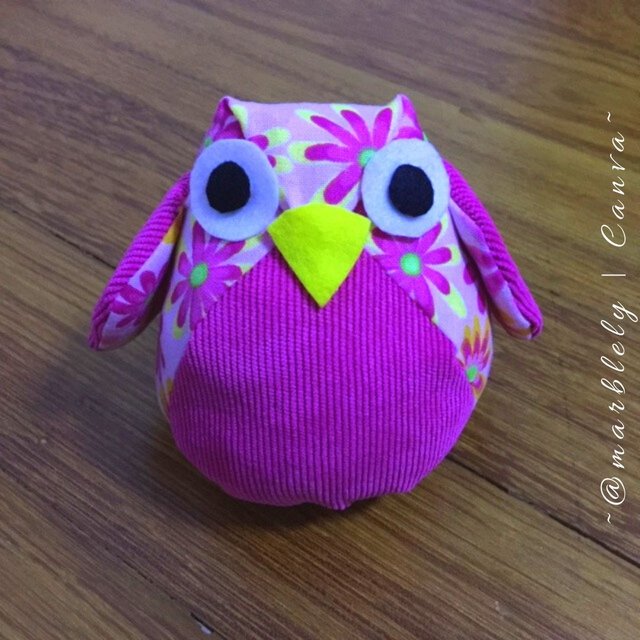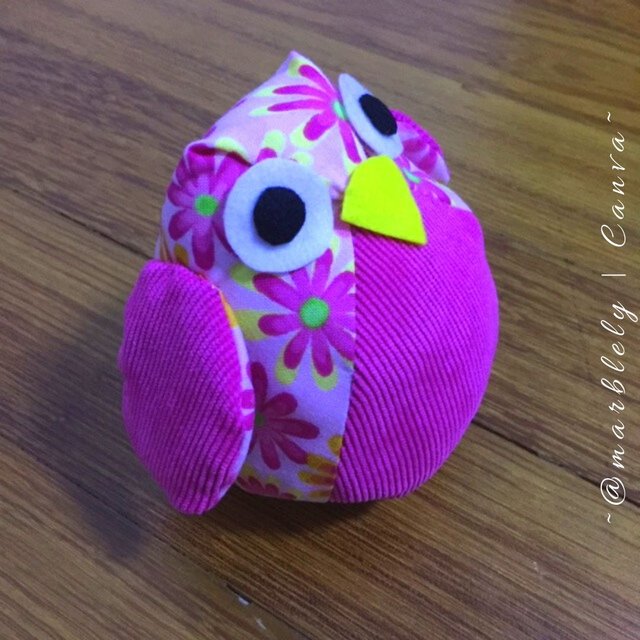 And because it is stuffed with old socks, this guy is pretty much washable but probably takes a while to dry :D

I think this makes a pretty nice Christmas gift too for kids and adults alike! And we change it up a little, to either make a bigger one or a smaller one as an ornament for the Christmas tree! Yippee!
💡 Idea for NeedleWorkMonday's 'Project Warm A Soul' Community Challenge is Back! 💡

🤔🦉🦉🦉🤔
---
Thank you again to @crosheille for starting this wonderful community and to the awesomely supportive #NeedleWorkMonday community!
Take a look at the FAQ to learn more!
Helping to host are @muscara, @shanibeer and me.
If you love any craft that uses needles, come and join the fun with us here every Monday! You can also join us every other day at #NeedleWork.
---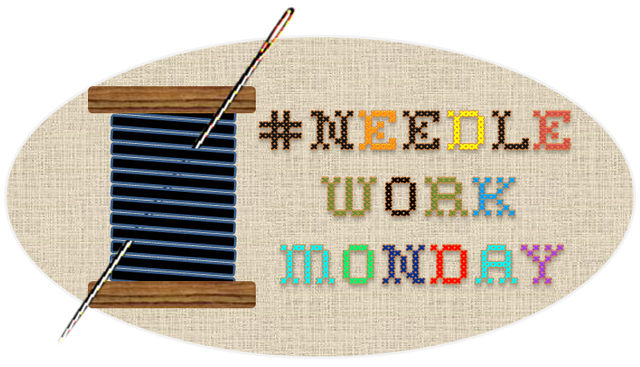 ---
This is an Invitation to join #ccc for Guaranteed 👍 Daily Income 💵 and Payout 💸 for Newbies (2.0) 🐟 🐜 🐛 in #ccc 👣 and Follow 👣 the Honor Code 🏅 - the Creed (Conditions and Limits Inside)
AND
the latest update <<< please click to read.
---