I started off crocheting a pair of slippers because I like to wear socks or footies on my feet when I am at home. I prefer the soft socks as opposed to house shoes. After I finished the slippers, I decided to continue and make them booties.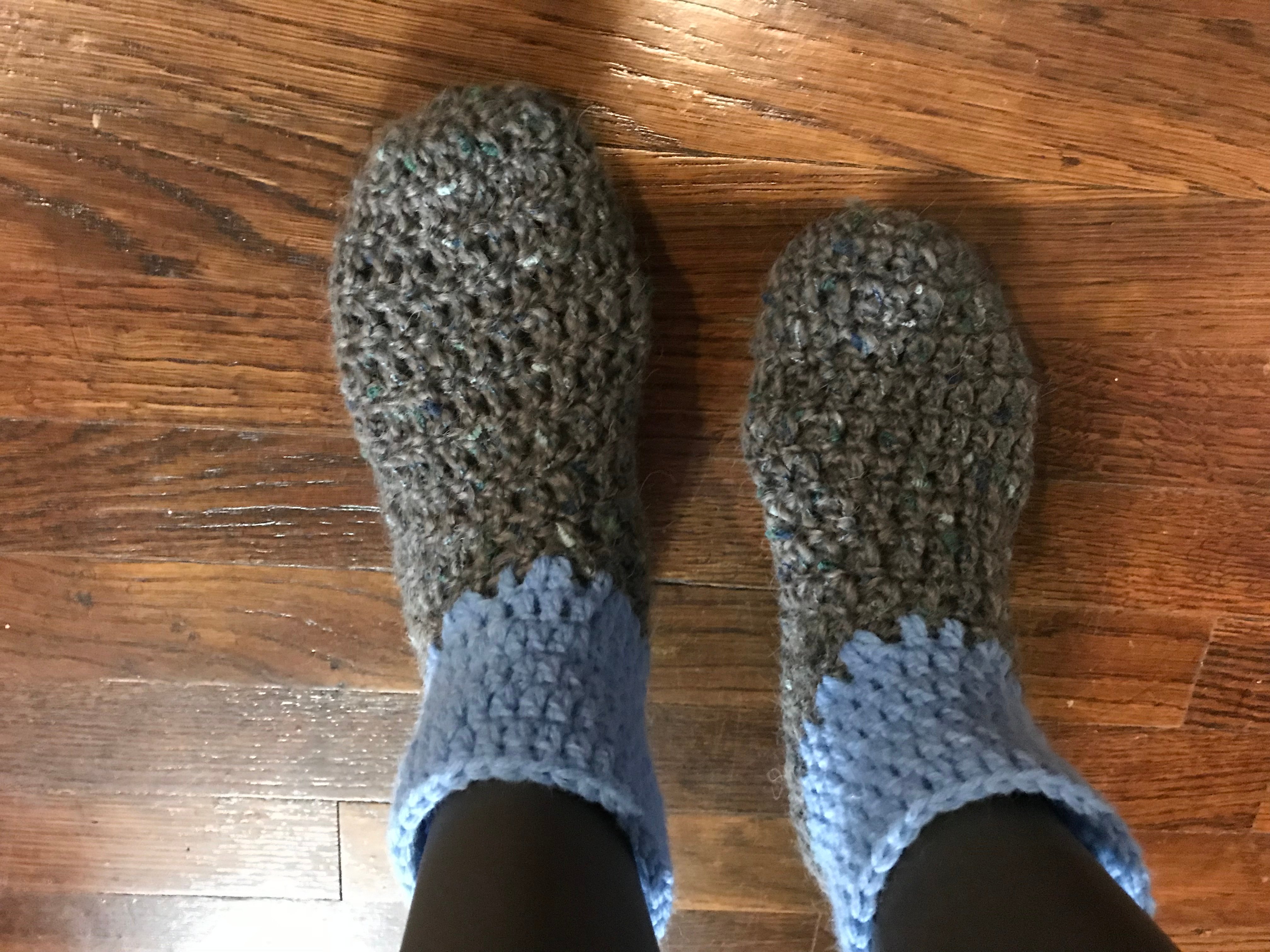 I added a different color that was speckled in the original wool that I used. I added six more rows of double crochet to the slippers so that I could also turn them over into a cuff.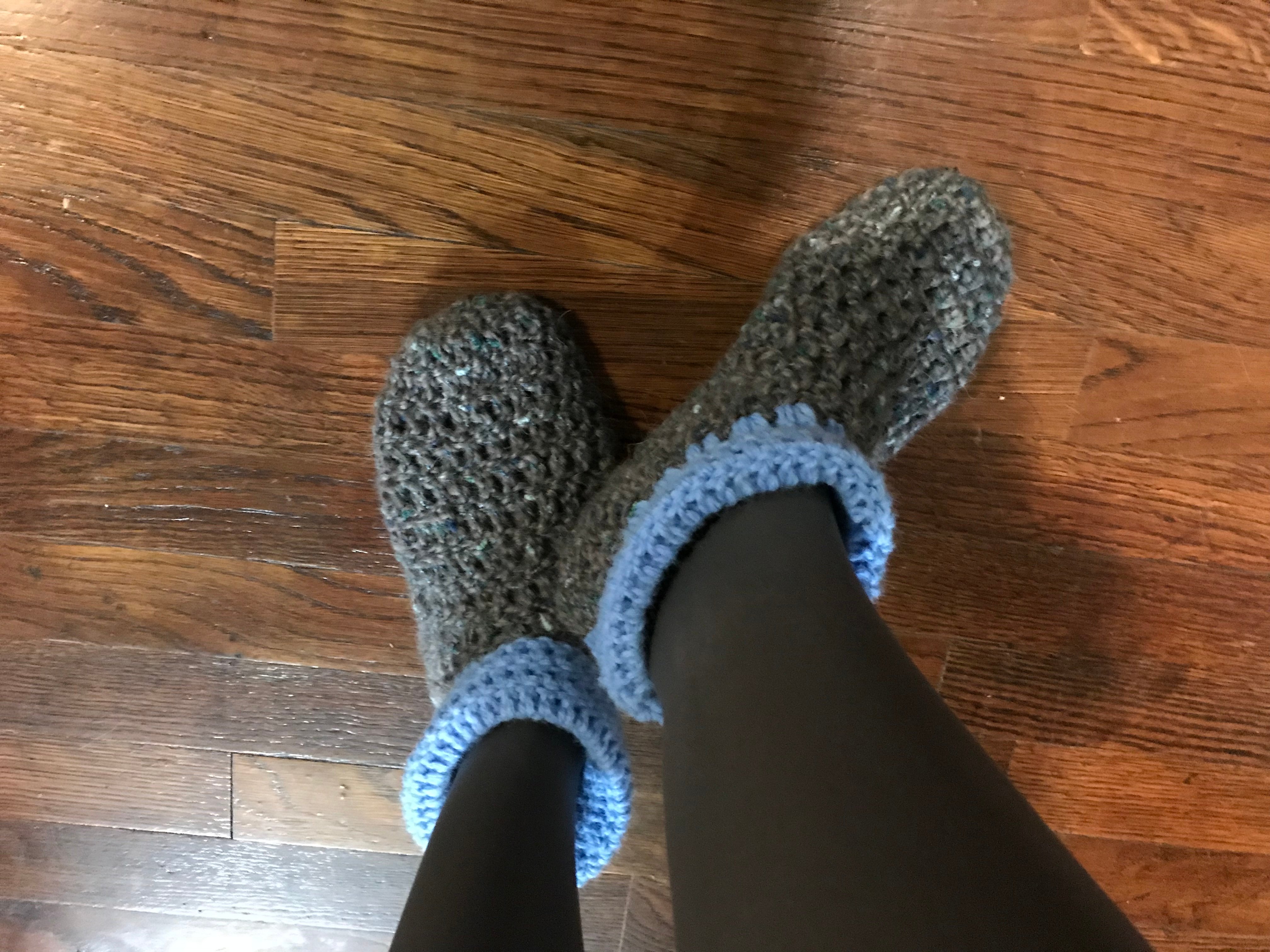 I would have been satisfied with the original design which was a simple pair of slippers, but I decided to go a little further since I had so much yarn.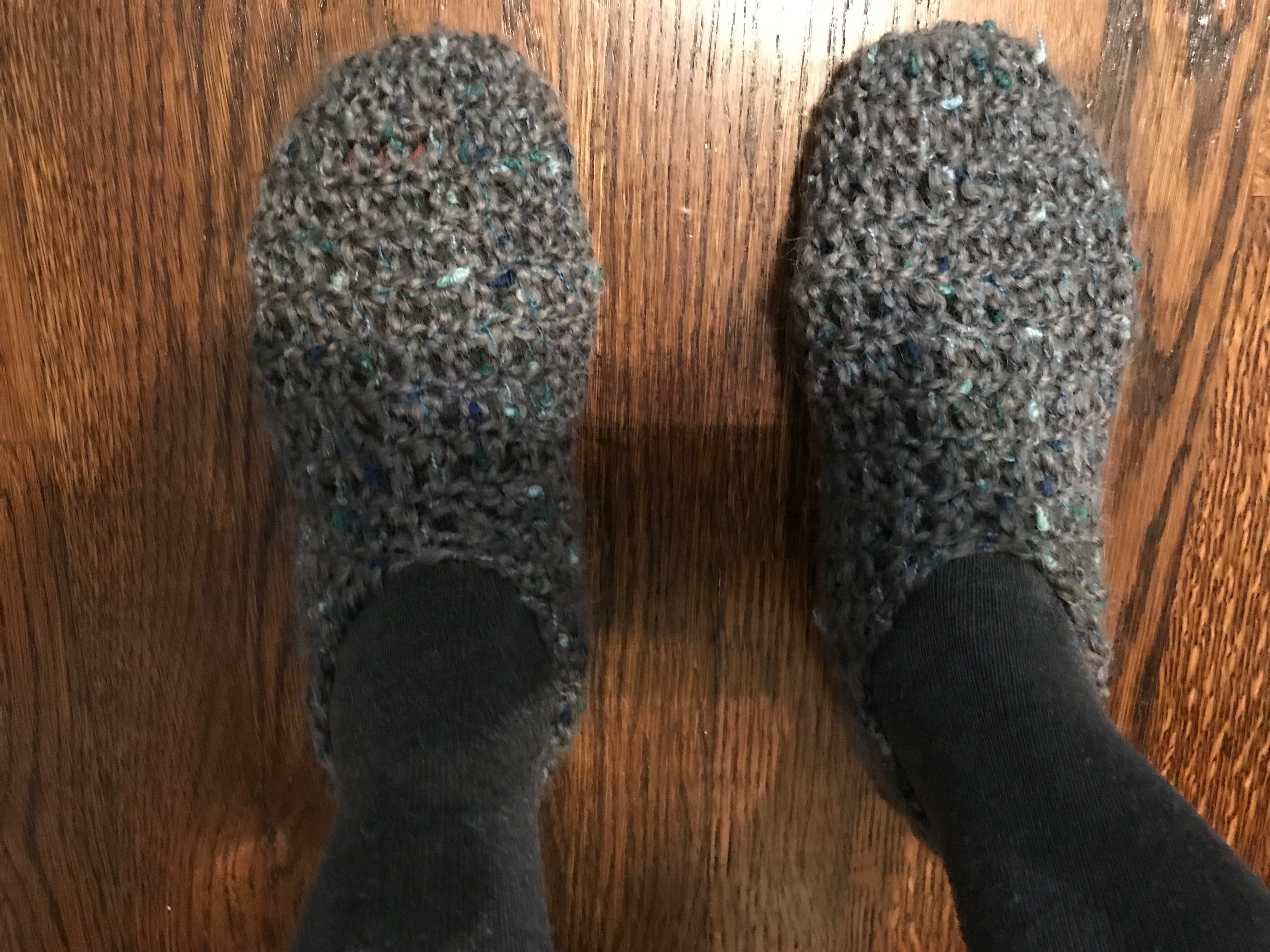 I also have a few pieces of leather, suede and pigskin that I have been holding on to to make a purse. I used to do some leather crafting as another one of my hobbies, but my son lost my tools. I discovered that to replace them will cost me around $50 and I don't want to spend that yet until I am sure that I will actually use the tools.
I have a lot of interests that involve sewing, crocheting, knitting, jewelry making and pottery. With so much to keep me busy, I could make quite a few hand made items with materials and equipment that I already own.
My next projects will involve making another pair of booties for my mother and a couple of smaller things for my grandsons who live in a colder climate.
I probably would not have been crocheting and finishing projects if it were not for this platform and the #needleworkmonday. If there was a group of jewelry makers and potters, then I would be more focused on those crafts as well.
I look forward to seeing what the other Steemians are working on today.
Let me know what you think in the comments below. Creativity is awesome.