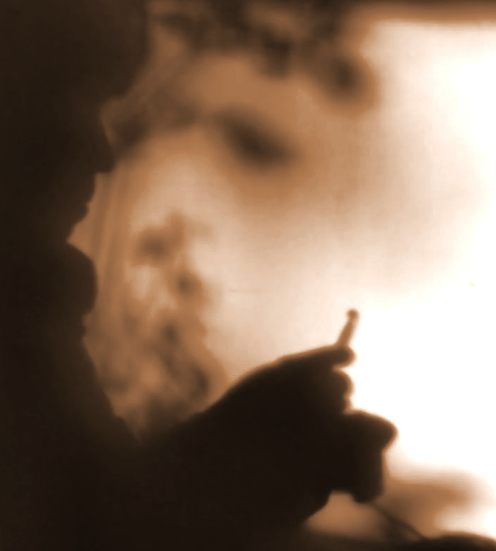 That's the closest I will get to a selfie... According to @mivstar it was our 'golden hour'; that time of a sunny evening where we get super shadows on that white / canvas wall at home. I called her to photograph me as I was doing the crocheting. It was quite hard, but we both enjoyed the challenge - I then used my google doc photo to change the 'grey to 'sepia'.
---
I have kept on knitting the digestive tract but as it's a repetitive and slow process I also allow myself all sorts of distractions. This week I will be making a small crocheted cardigan size 8 years for a friend's daughter. She gave me the yarn and a crochet hook number 5.
Below you can see a photo of the label: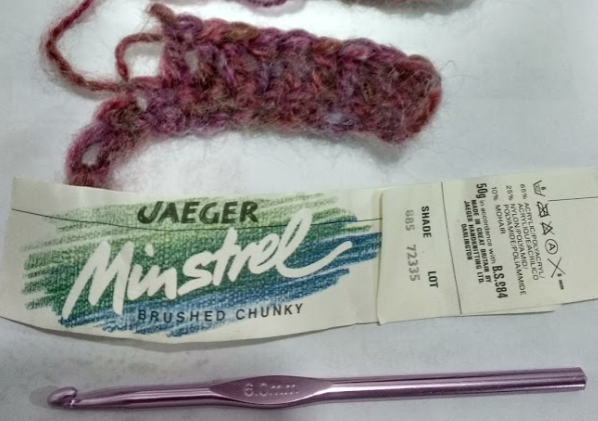 It's a lovely colour mixture of acrylic, nylon and 10% mohair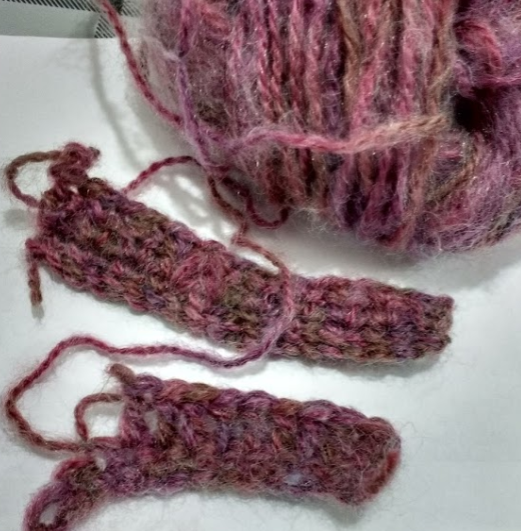 I made a couple of small samples to get the feeling of stitches and thickness. My tension swatch was 11 stitches to 7 rows to make a 10 cm square.

I crocheted a bigger piece as well and noticed that without stretching 37 stitches gave me 35 cm of width for the back. Interestingly once stretched that goes to 38 cm width. I took note of this because the garment will stretch after washing.
I also confirmed my suspicions that the fluffy nature of the yarn would make it very hard to unravel.

While making one of the swatches I needed to unravel and photo 1 shows you what happened. As you unravel the loose fluff gets tangled up and makes a knot. I immediately very carefully cut it - as you can see in photo 2. The cut does not damage the yarn and you can often pull the fluff; photo 3 shows you what it looks like now.
To avoid problems that needed too much unravelling I decided to use a very simple double crochet stitch.
Below you can see a sketch of my simple design.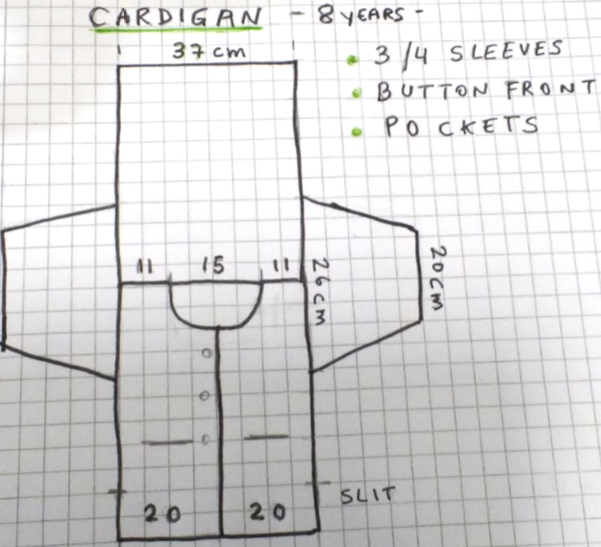 It's basically mainly rectangles with bits decreased along the way. I based my chest measurements on sizing guides given on websites. The fronts are slightly wider because there will be an overlap for the buttons.
I take my diagram ideas mainly from machine knitting magazines where they normally include quite a lot of detail.
There will be an element of improvisation in the design because I tend to improvise anyway. That is the main reason why I haven't yet decided on the length.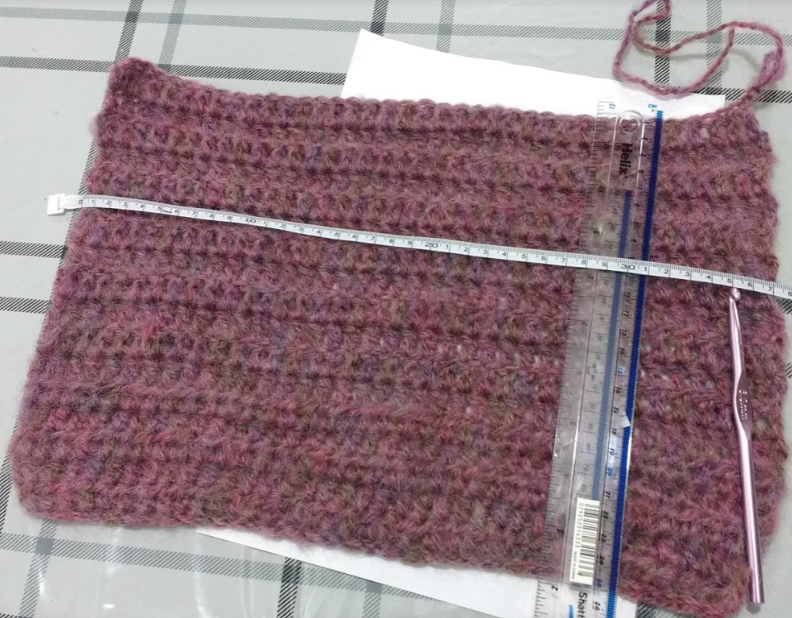 Amazingly a 50g ball of yarn made exactly 25 cm length (and 35cm width). I shall continue crocheting in that same stitch.
---
---
Photos and work by @cryptocariad
With special thanks to @mivstar for the 'sepia' photo
---
---
🌻 Thank you @crosheille and @crystalize for hosting #needleworkmonday 🌻