NeedleWorkMonday - Crocheted Aldi Quarter Keeper Keychain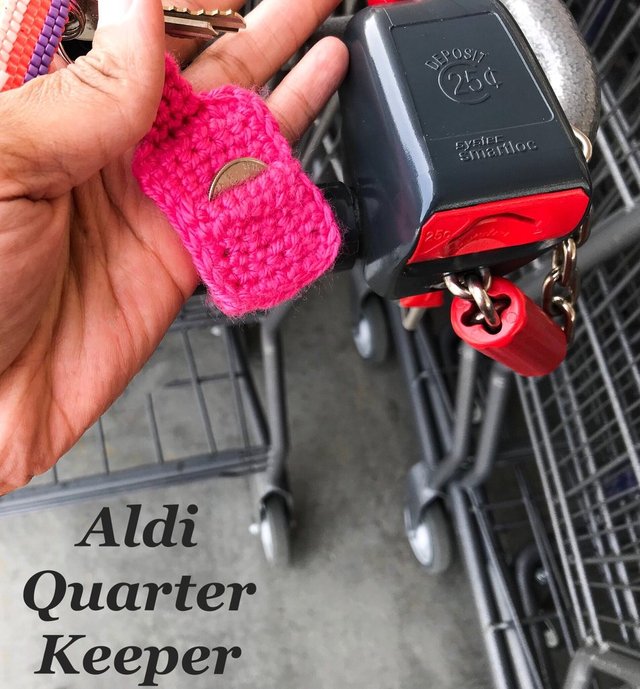 It's another wonderful #NeedleWorkMonday! Those of you that reside in the US have most likely heard of Aldi. Aldi is the main grocer market that my family visits. They have their own brands, are very affordable, have lots of organic and healthy products, and always have bargain deals on items for your home and personal needs.
When shopping at Aldi you must always have a quarter handy to rent one of their shopping carts. Sometimes we forget to bring one and have to go into the store to borrow one from a cashier. Well to eliminate that problem I decided to make a Crocheted Aldi Quarter Keeper Keychain! In the picture above I have my quarter ready to rent my shopping cart.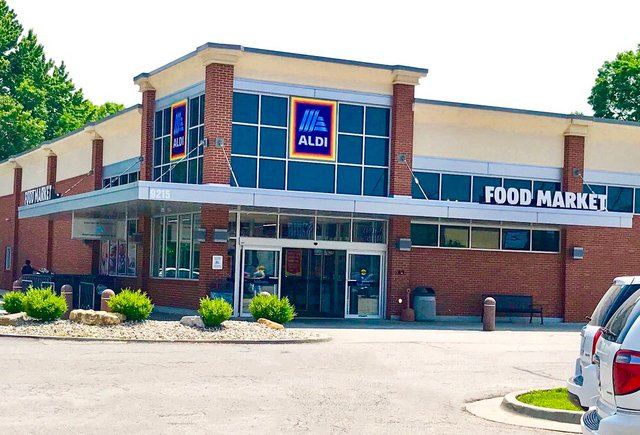 You may be thinking it's a turn off that you have to rent a cart but it's actually very innovative and one of the reasons Aldi is able to keep their prices so low.
Having a rental cart system =
• No runaway carts
• No employees needed to be hired to chase them
• Putting carts back into circulation immediately after being used
• Reduced inventory of carts needed by the market
• Keeps the parking lot clear of carts increasing number of parking spaces
All of these things equals more savings for the consumers.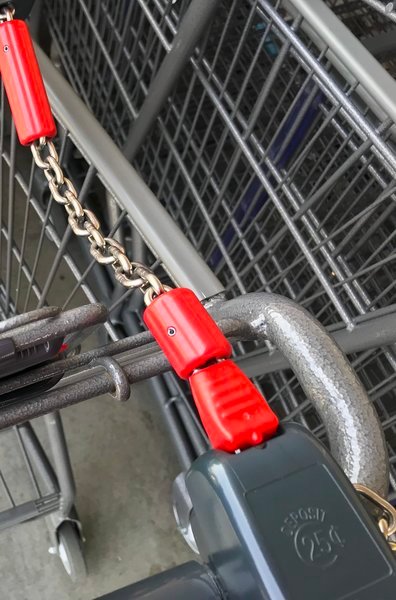 When you arrive you'll see the carts chained together with this interlock system. You grab your quarter from your quarter keeper and insert it into the quarter slot...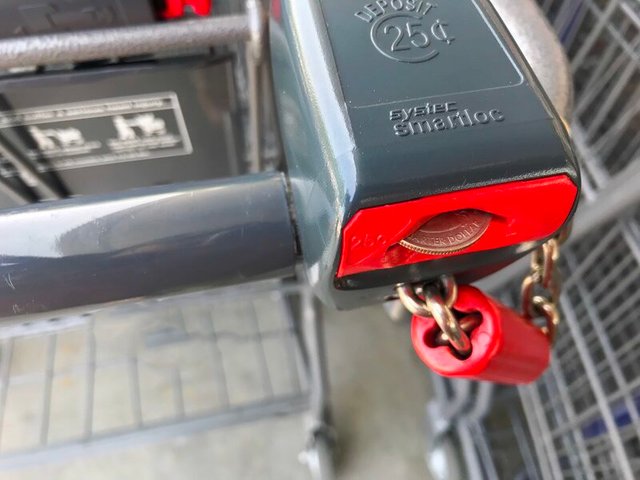 then it is released for you to shop. When finished you simply chain your cart back up and your quarter slides out for you to grab! Simple and painless :)
Aldi also reduces their costs by:
• having shorter store hours
• requiring customers to bag/box their own items which means no need for them to spend money supplying bags or hiring more employees to bag (they do have reusable bags available for purchase
• having fewer workers at a time
• displaying products on the shelves in their original cardboard boxes
Checkout doesn't take that long since you are bagging your own items. We have really grown to love Aldi and prefer a lot of products in their brand over others.

Now onto the quarter keeper process...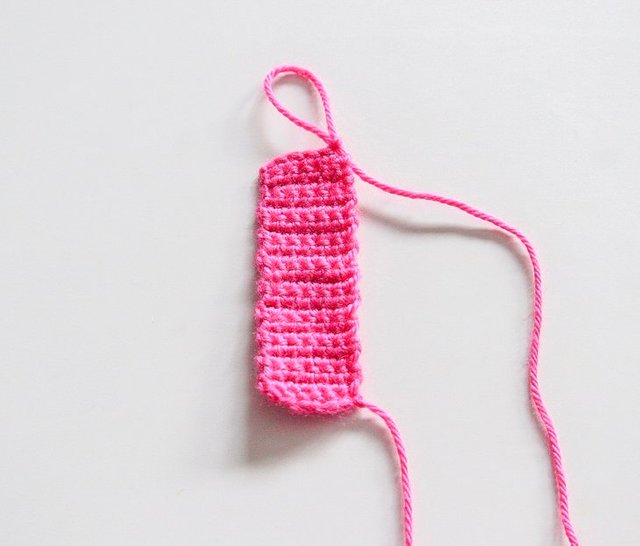 Start with 6 sc foundation stitches. Ch 1 turn and sc in every stitch until you reach your desired length.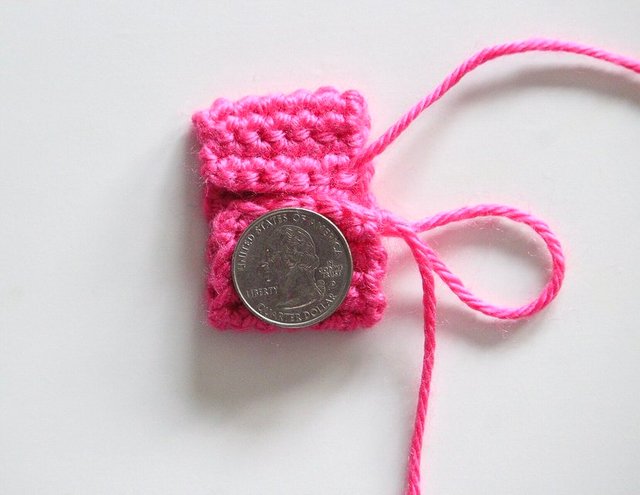 It's good to have a quarter handy so you can measure how long to make this piece. I wanted a tighter fit so I stopped here.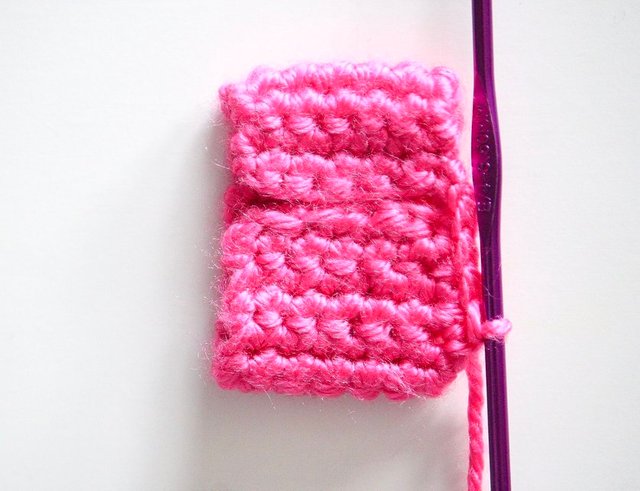 Once you have your desired length you will sc around the whole piece. You'll want to use these sc stitches to hold the shape in place. Make sure to sc twice at the corners.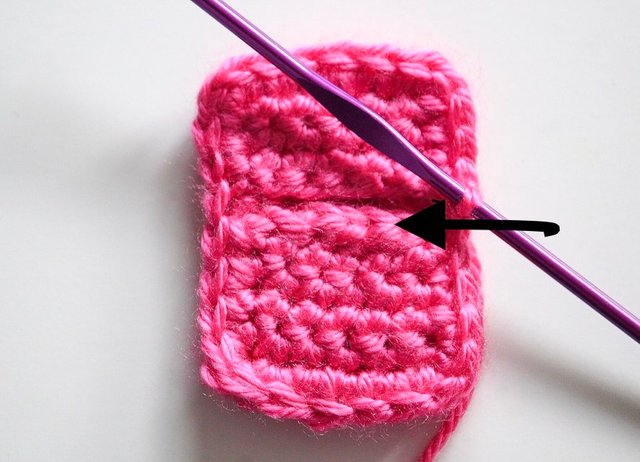 Now you're going to sc inside the opening you created. You start on one side of the opening and work your way around to the opposite side. Slip stitch together with first sc.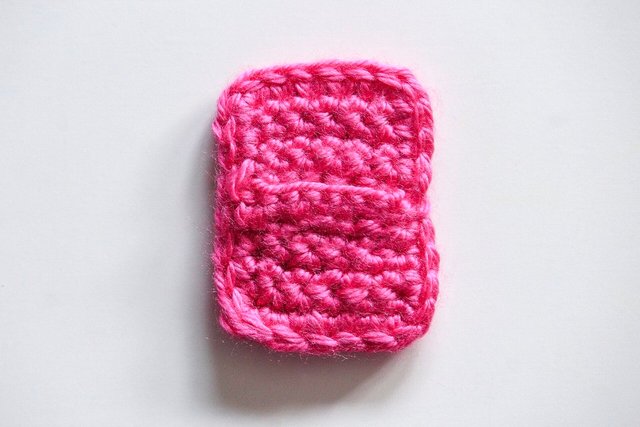 Here's what it looks like when finished stitching the opening.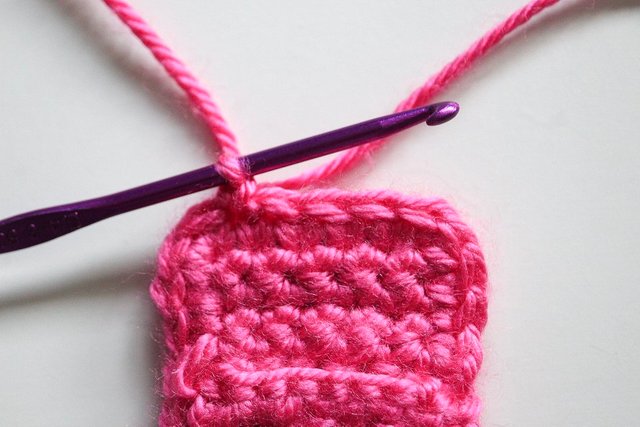 Next we will create the loop for the key ring. Find your center four stitches, add your yarn and ch 1. Sc in same stitch and in next three. Ch 1, turn and sc across.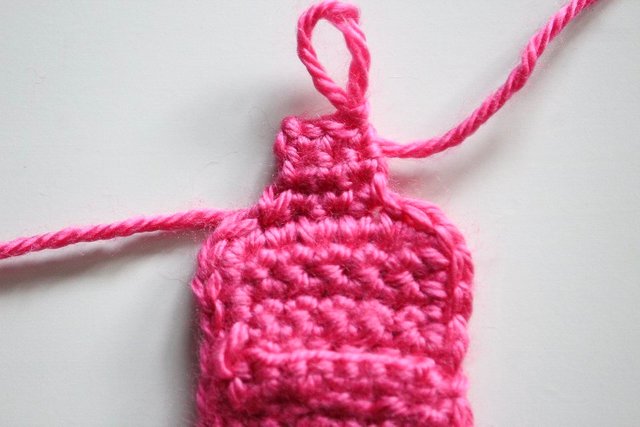 Do this until you reach about 10 rows then fasten off leaving a long tail. Add your key ring to the strap.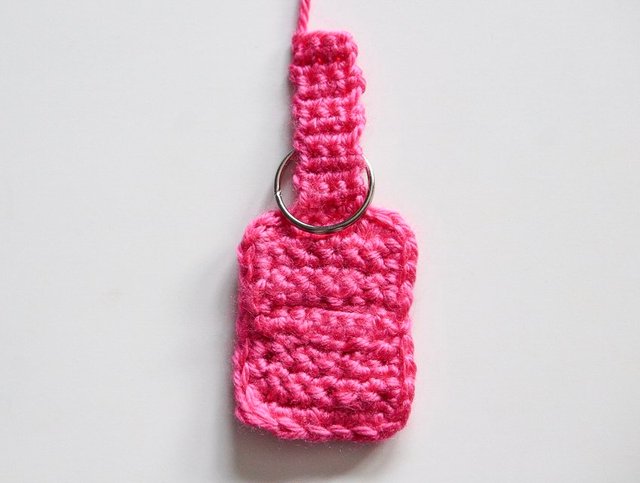 Sew the end of the strap to the beginning stitches to form the loop.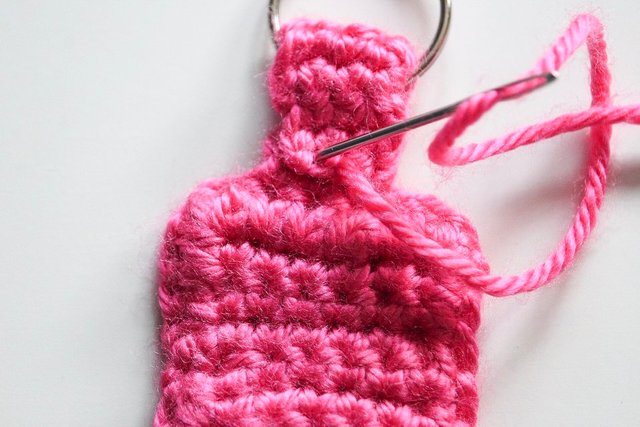 Your Quarter Keeper is now complete!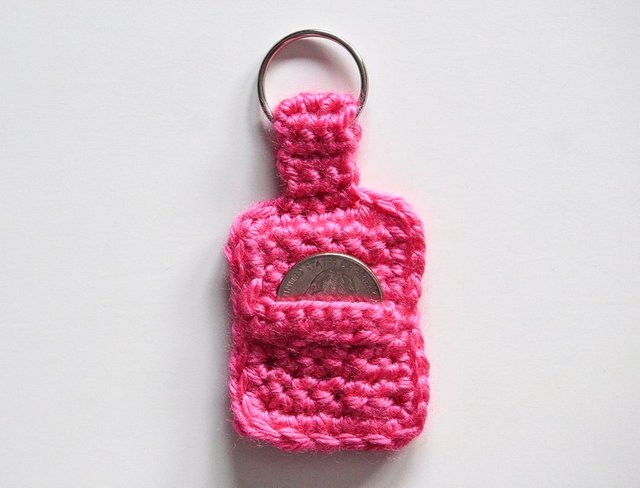 I took these photos so you could see a peep of the quarter but the pockets are deep enough to hide it completely. We shouldn't have a problem with it falling out.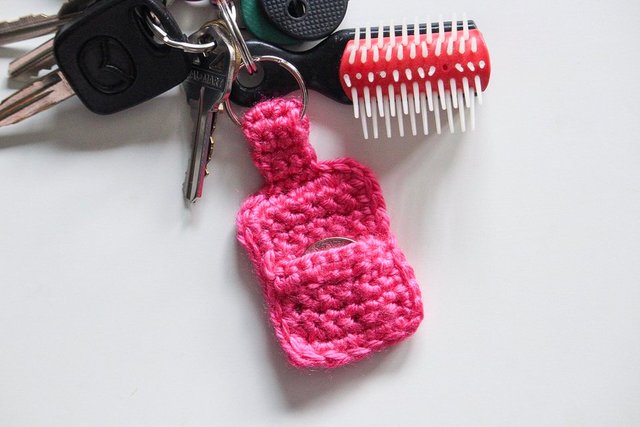 It took three attempts for me to find my desired size. I first went along with the pattern and started with 8 foundation stitches using an F hook. Then I tried 7 foundation stitches with an F hook and finally I went with 6 foundation stitches with an E hook. I like the smaller version better.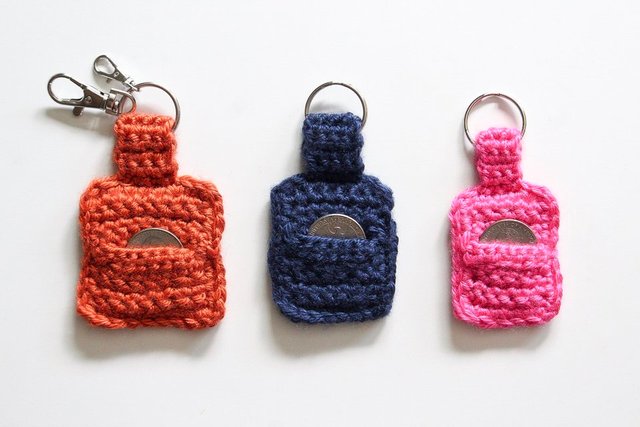 I took a few hours out of my day last weekend to make these because my husband thought they were a good idea and that we needed to have one. I definitely agree because we shop there often and sometimes forget to grab a quarter. I'm so glad I found this clever solution :)
Thanks for Reading!
All photos are my own.
pattern source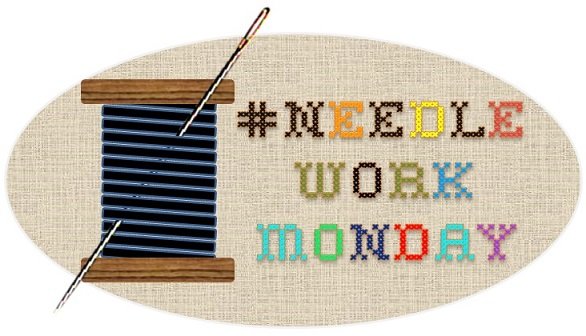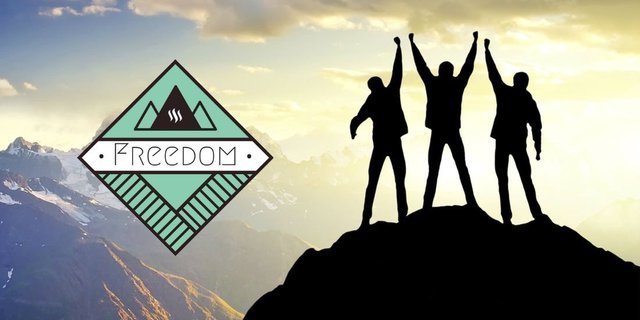 Logo/Banner created by @rigaronib!