Three Changes that Need to be Made to the NBA Draft
Three Changes that Need to be Made to the NBA Draft Lottery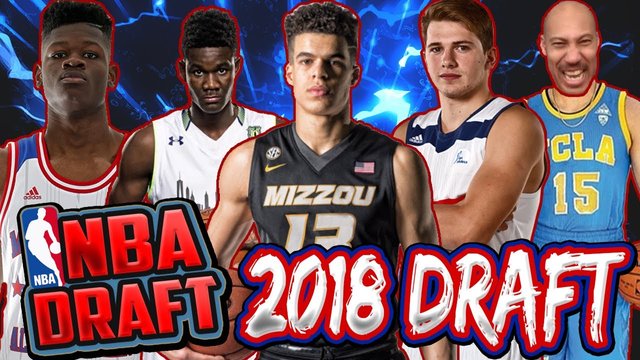 There's no doubt that there's a huge issue with the way the NBA lottery works as currently instituted. We have nearly half of the league in an all out race to the bottom to secure the best draft pick, which is diluting the league and resulting in a poor basketball product. The reason that teams purposely lose, also known as "tanking" is because of the fact that they are rewarded for doing so. Currently, the team that has the worst winning percentage at the end of the season has the best odds of winning the draft lottery and securing the number one overall pick.
Sure it doesn't always work out that way and often we see a team sneak into the top few picks that we might not have been expecting, but overall the NBA draft lottery as it is currently constituted rewards teams for being bad. This is the current breakdown of the odds for each team to win the draft lottery: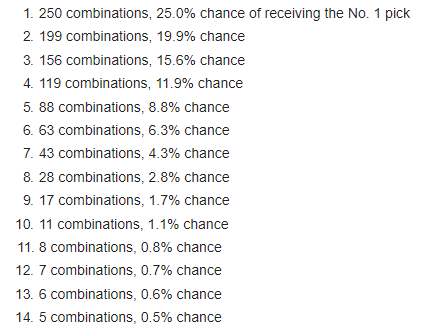 Starting in 2019, those odds will change slightly to this: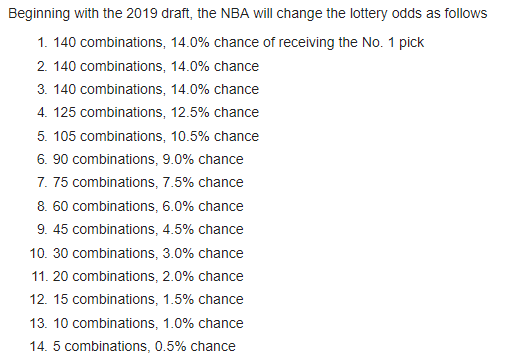 It's definitely a step in the right direction to flatten out the chances of getting the top pick, but that doesn't necessarily change the incentive for a team to lose in the second half of the season. With the way things are currently laid out, there's absolutely no incentive to win games if you're realistically outside the playoff picture. Below are the changes that I think should be enacted by the NBA to create a more competitive league and force teams to steer away from tanking.
Change #1: Even Draft Odds for All Teams that Miss the Playoffs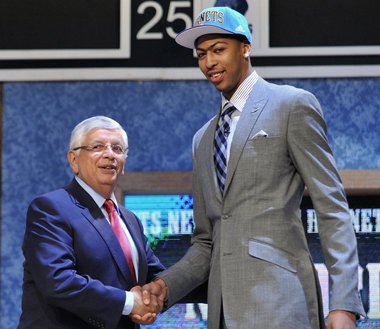 Every team would have had a shot at this man
Why is this such a controversial idea? Well, because it doesn't reward teams for being extra bad. With this change every team that fails to make the playoffs would have the same shot at the number one overall pick. That team that missed out on the eight seed in the West? Same chance as the team that starts four homeless men and a former three-star recruit to win the draft lottery.
It doesn't make much sense to me that teams are rewarded for being bad in the NBA. I understand the fact that the league needs parity and competition and a team under this format could theoretically get unlucky, lose a few draft lotteries, and be stuck in mediocrity for a while, but how is that any different than the current system? Essentially, it's all being left up to chance anyway. What this format accomplishes is that it will incentivize teams to win games and play harder even if they are unlikely to make the playoffs. If a team has the same chance of getting the top pick whether they end up as the worst team in the league or the first team left out of the playoffs, then there's no point in not trying to win games near the end of the season.
There are two specific arguments against this change, both of which I think hold water. First, there is the issue like I mentioned earlier of a team getting screwed by the lottery. Sure, it's 100% possible that this happens and that the worst team ends up with the 10th pick, but there's already a chance that the team picks an absolute bust at number one, two, or three and they're screwed no matter what. My thinking is that if you're going to leave things up to chance, then go for it. Don't be half-pregnant.
Secondly, there's the issue of teams just on the outside of the playoffs. Some organizations may value the chance at scoring a top pick over getting the eighth seed and getting their faces bashed in by the Rockets or Warriors in the first round. I'll get into a fix for this issue more in my next change, but I already think this is a bit of a stupid argument. Playoff appearances are huge to players and teams. They mean a lot not just from a financial standpoint (spoiler alert: playoff games have far higher revenue than regular season games), but also from a psychological standpoint. Making the playoffs is a huge accomplishment for many teams and just a few playoff games of experience can springboard an organization into relevance, especially for young teams.
So, to recap. Make the odds of winning the lottery equal for all 14 teams that miss the playoffs. Tanking wouldn't be completely eliminated, but the incentive to tank so hard would be.
Change #2: Monetary Incentives for Players and Coaches that Make the Playoffs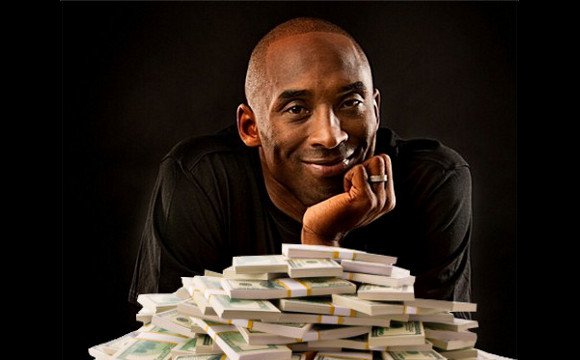 Mmmmmmmm
Money talks. It's a phrase that is all too true and the NBA is no different. Just look at what a $75,000 difference in prize winnings did to make the All-Star Game more competitive. Now imagine that every player and coach in an organization makes some cash if their team makes the playoffs. You better believe that tanking would fall by the wayside if this and change number one were enacted together. This would be especially relevant to the teams that are near the playoff seed cutoff. If there's $50,000 (or insert dollar amount here) on the line, there's no way that either team doesn't play their damn heart out.
Obviously, there are issues with this one. Where would the money come from? Would this incentivize cheating or other gaming of the system (because tanking clearly isn't a way to game the system)? What is the amount of money needed to actually get guys to care (Blake Griffin doesn't give a damn about $100,000, but the 14th guy on the bench of the Pistons probably does!)? I didn't say that these changes were perfect, I just know that this change would dramatically increase the competitiveness of the end of the regular season.
This change would also have to be blanketed across the league. We can't have one organization giving out five times as much for making the playoffs as another team because we then have an imbalance of incentives. If you get anything from this, I think it's that incentives are the way to influence behavior.
Change #3: Eliminate the NBA Draft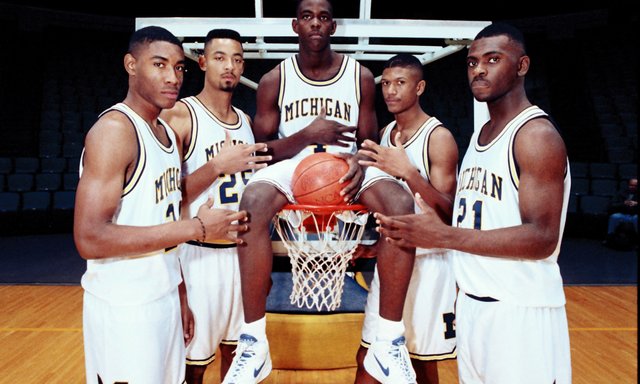 This could actually happen in the NBA?
I can hear the critics now: "You can't do that!" "We've been doing it this way since the beginning of time!" "How will the small-market teams ever be able to compete!?!?!?"
They're all fair criticisms, but let's actually flesh this one out. By the way, I'm not the first to come up with this idea. The owner of the Dallas Mavericks, Mark Cuban, is on record as saying that he thinks that getting rid of the draft would be helpful for the league, but I digress.
Why do we even have a draft? You could say that it's to give every team a fair shot at getting better. You could say that it's that it's the best way to evenly spread the talent, or at least the opportunity for talent, across the league's landscape. Or you could even say that it's simply because we haven't come up with a better solution. All of those might be right, but they also might be wrong.
What if we didn't have a draft? Players would finish their time in college (or internationally) and then be able to sign with an NBA team as a free-agent. Let's call them "free-draftees" since they're different than the typical free-agent and would have different parameters around their signing. These free-draftees would be courted by teams that wanted their talents, and the player would decide which team they signed with.
Now I know what you're thinking, why wouldn't all of these guys just sign with the top teams in the league and the bottom dwellers would get screwed? Well, that's what the salary cap is for. Let's say each team gets $6 Mil (the current rookie scale for the #1 pick is about $6M) to spend on free-draftees if they end the season at or under the salary cap. They can divide this $6M among any number of free-draftees that they want, but can't spend more than that combined on those players.
This idea would actually spread out the talent pool across the league better than the current system. Plus, it would add a ton more drama and intrigue to the entire thing. You could even go so far as to have it be a two week window in which teams can court players, work on contract details, and do whatever they can to entice players to sign with them, and then at a big press conference, each player announces who they are signing with. You best believe I would be glued to my phone and TV to try and see which team signed the top overall prospect.
This would also force teams to hire more competent coaches as well as build out higher quality facilities. If you're trying to wow a free-draftee, then you have to go all out. We could even see something like the Fab Five of Michigan. What if the top five players in a free-draftee class decided to split the $6M evenly to play on the same team? How awesome of a story would that be.
Literally, the possibilities are endless with this.
---
I think that if I talk any more about eliminating the NBA draft, I might explode from pure excitement. Ok final piece on this and I promise I'll stop. How much more would the NBA teams invest into their city's youth basketball programs if it meant they might land a top recruit at a hometown discount?
I think getting rid of the draft all together would completely change the NBA landscape for the better, but I also know that it will never happen, so for now we are stuck with a broken lottery system that incentivizes teams to lose in an attempt to become competitive. I for one certainly hope that some real change happens and I'm happy to see the 2019 lottery changes, but there needs to be more. Sound off in the comments about what you think the NBA should do!
If you enjoyed this piece, please consider following @brandonp here on Steemit as well as subscribing to Swish Weekly, which is a curated weekly email with all of the best NBA related content from around the web. The link to Swish Weekly is on my profile page. Hope you enjoyed and let me know what you think the NBA should change!