As Spring approaches the small finches, weavers and Bishop males all start putting on their mating clothes while, unlike human females, the females birds don't change at all. They KNOW that they are going to be the flavour of the season...and can pick and choose a mate at leisure.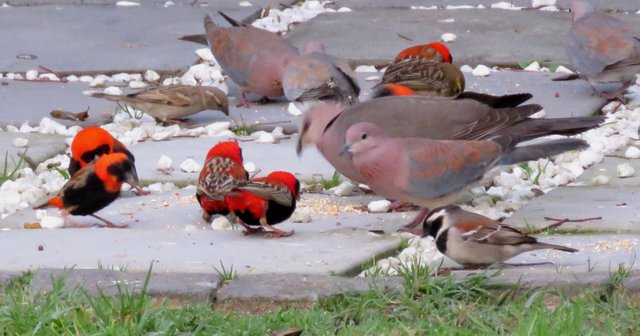 In this photograph there are Red Bishops, Lemon Doves, Ringneck Turtle Dove and a small Cape Sparrow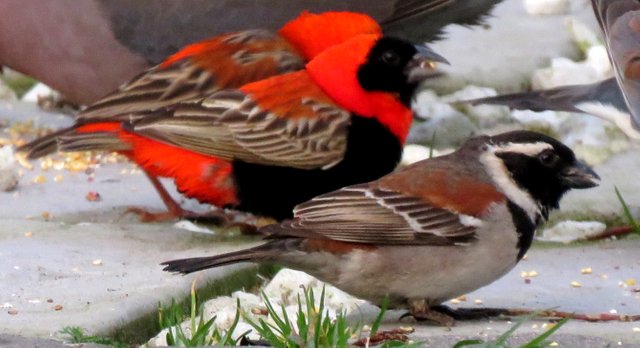 Enter a Cape Weaver and note the wary look the Lemon Dove gives him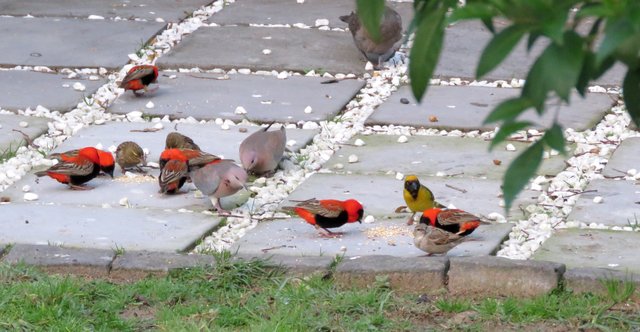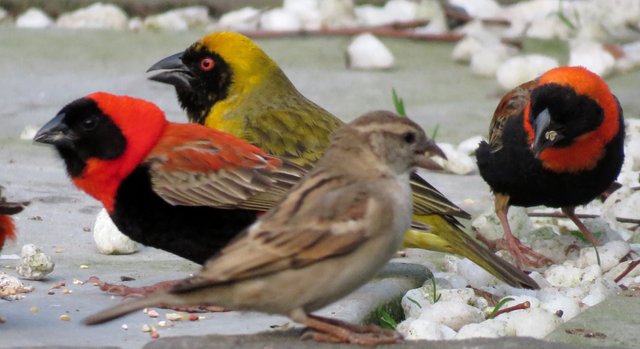 As always thanks for reading ..... someone....anyone?????