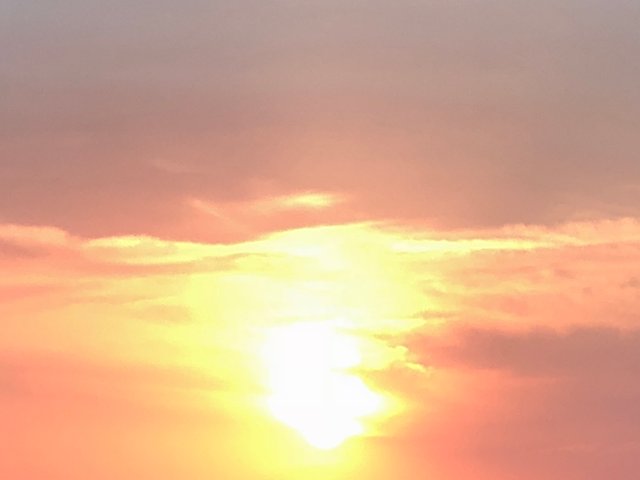 ---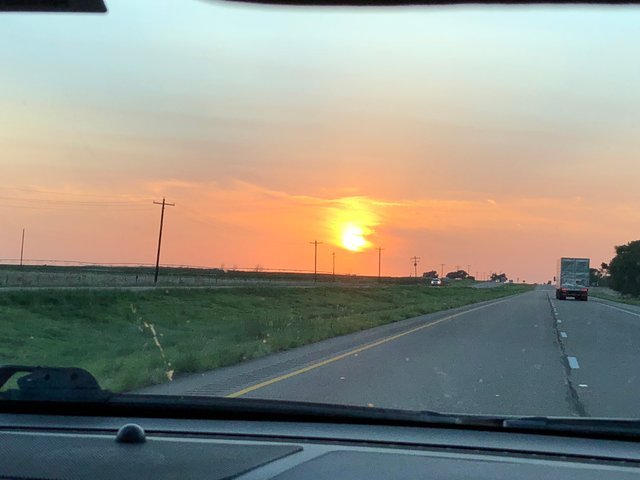 ---
These were our views of the Sunset while my husband was driving west on I-40 in the Texas Panhandle tonight. We were about an hour east of Amarillo, Tx.
---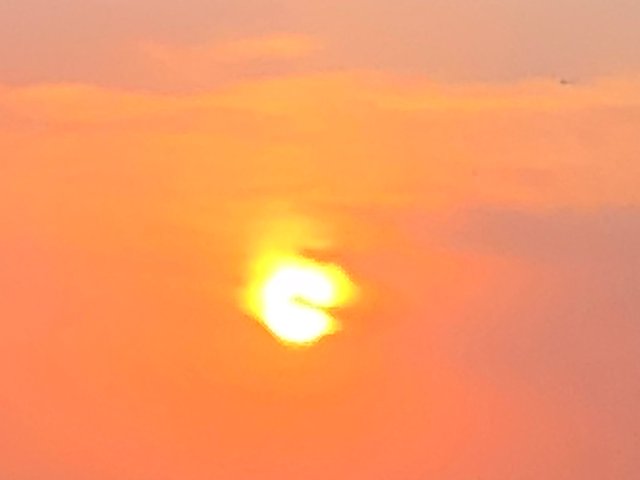 ---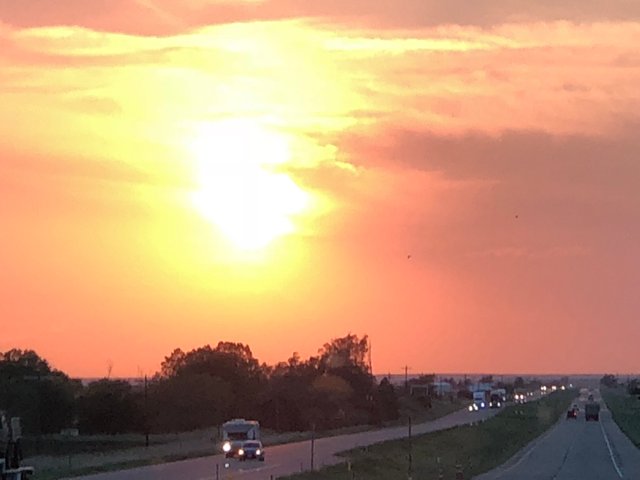 ---
Here are a couple of other random photos taken from our moving car earlier in the day.
---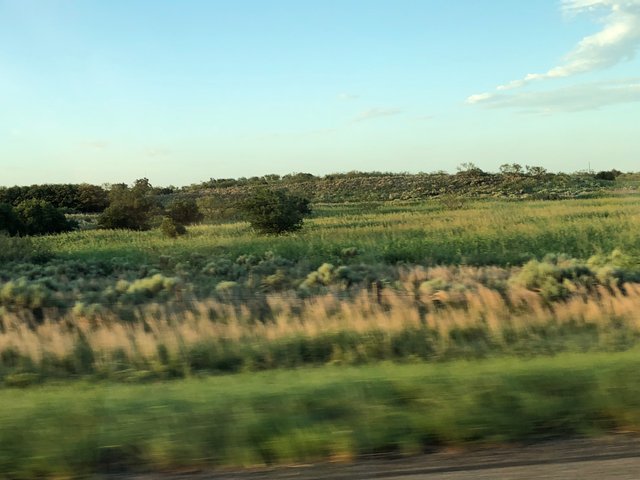 ---
Yes, Texas can be green!
---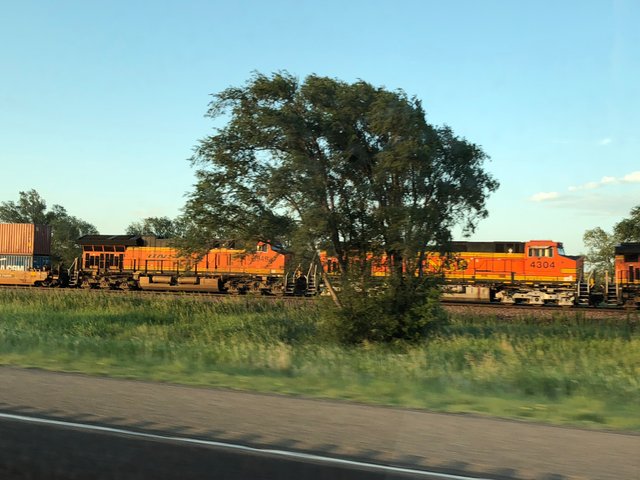 ---
Just a quick 3 day trip between Dallas and Amarillo!
---
Have a Blessed Day!
---
July 3,2018
All original photos taken by me on my iPhone 8 Plus