Autumn in the water mirror
Today, with a friend walked more than three hours. This is a wonderful weather, and so beautiful in the city that I want to walk and watch, admire. In our city a lot of trees and shrubs grow, you go, and everything is in gold and purple next to it.
Today we walked along the Oka and its tributary Orlik and admired not only beautiful trees, but also their reflection in the water.

Houses and trees in the water as in a mirror is such a miracle!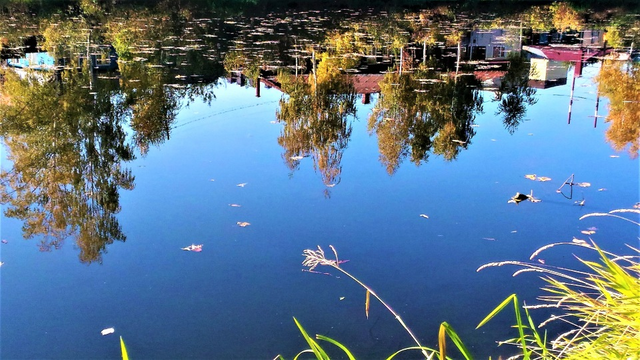 And here I shot only the reflections.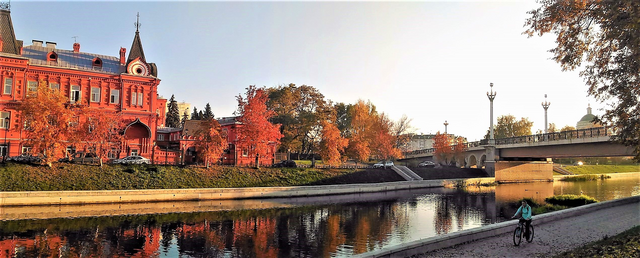 And this is a bank building. Near him grow rowan.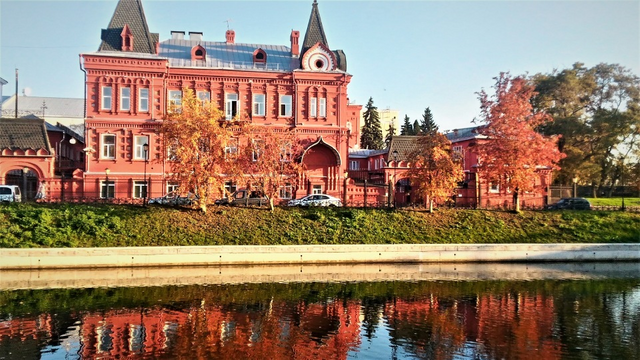 In reflection, everything merged - the building and the trees - all in one color.
There is no reflection on this photo. And it was shot last year, and I used to place it here before, but I want to stress how well the rowan trees were planted on the river bank to match the building. I live close by, I often walk by, and the building is in front of my window from the 11th floor on the display. In the fall, with my husband, we always admire red rowan trees.
Walked along the shore of Orlik and came to the Oka.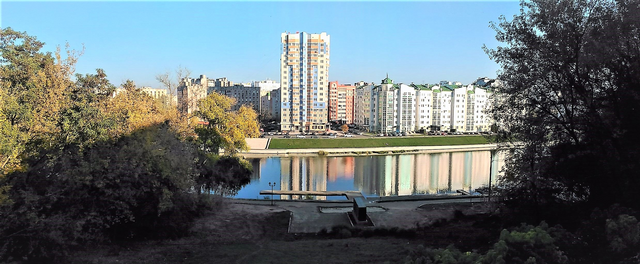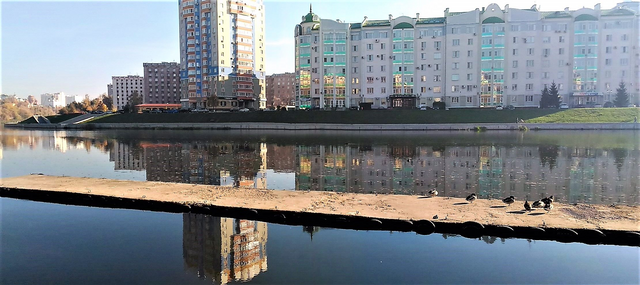 The ducks dozed off, warmed by the autumn rays of the sun, though warm. People and birds all enjoy this weather.