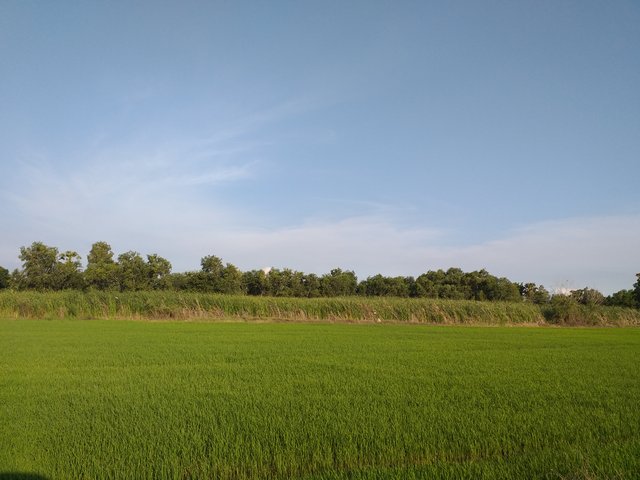 As I always said, each place has its own fascinating nature and nature can impress me every minute no matter where I go. Today, I would like to show you photos of beautiful nature that I found in the countryside of Thailand….
If you still remember, I visited my friend's house in Chonburi province, in the East of Thailand, (not far away from Pattaya) from times to times and posted many photos here in the past. A few days ago, I was lucky that I had good opportunity again to be among nice nature there.
Even though, it's the same area, I think, the beauty of nature looks different because when the time is changed, the surrounding nature; i.e. the weather, the sky, the clouds, the plants, have changed, too…. Ah! There are always something new to look at and these always make me feel happy!
I think, the happiness that we can gain from nature is always free. We can spend unlimited time in nature. Yeah! That's why I spent the whole afternoon in my friend's garden to admire the beauty of nature around and these photos are the results…. ;D
Starting from the rice fields that most impressed me. I can say that the greenery rice fields never disappoint me! They looked refreshing and these can relax my eyes as well.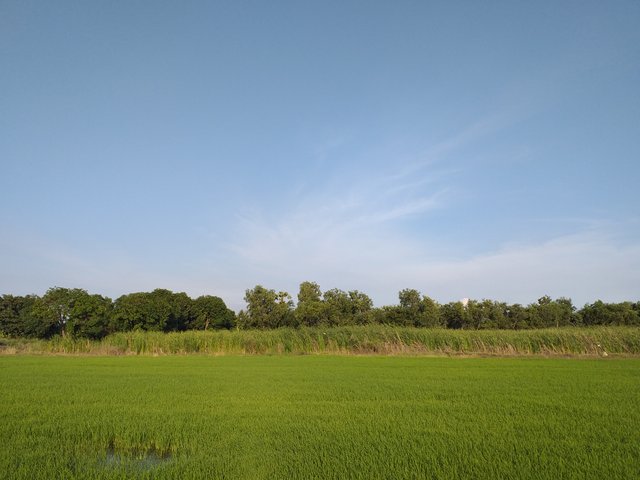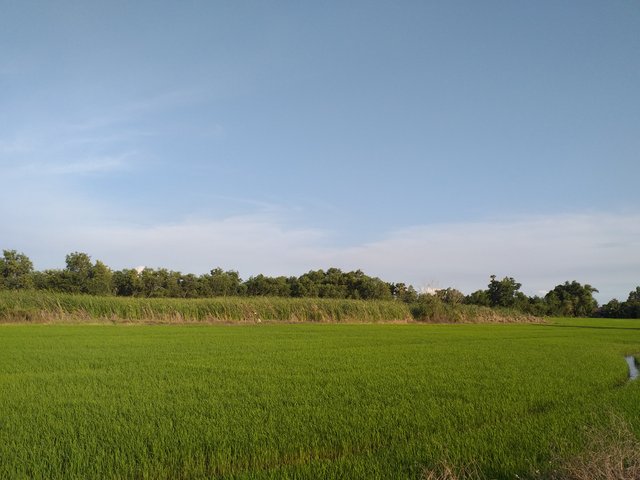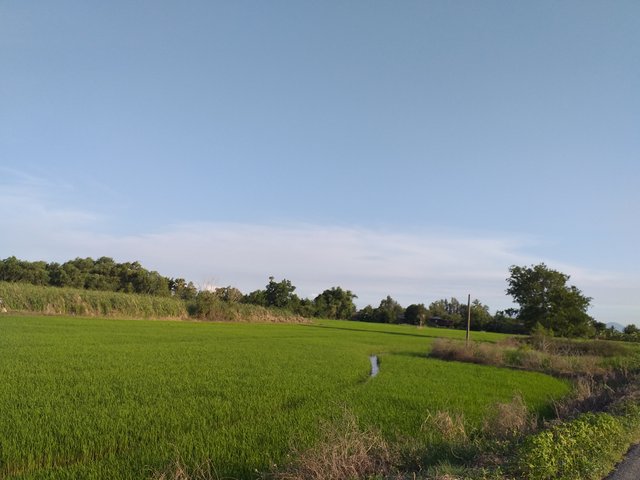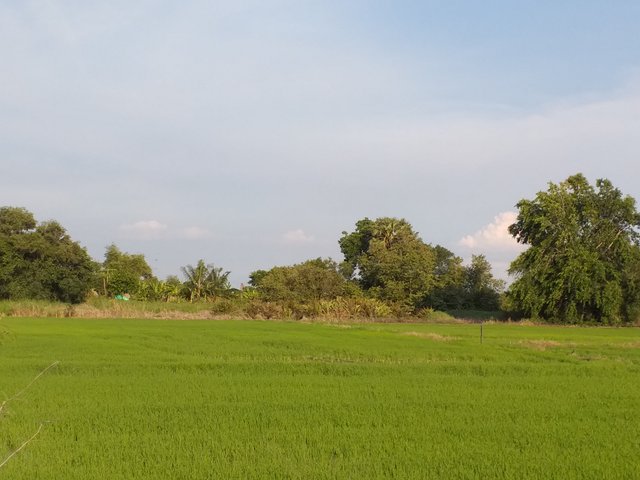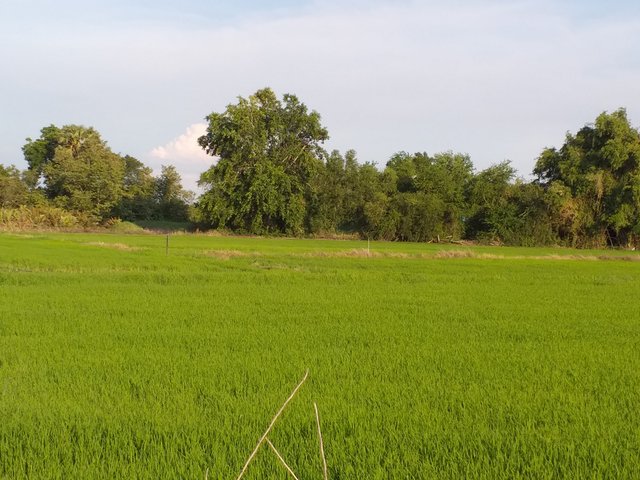 The house in the far distance in the below photos is a unique style of architecture of ancient Thai house which floor was built in the high position above the ground.
Imagine! If we stay in that house, when waking up and seeing sunrise with the beautiful green rice field and birds flying to and fro outside the window like this, that would be really wonderful moment, right?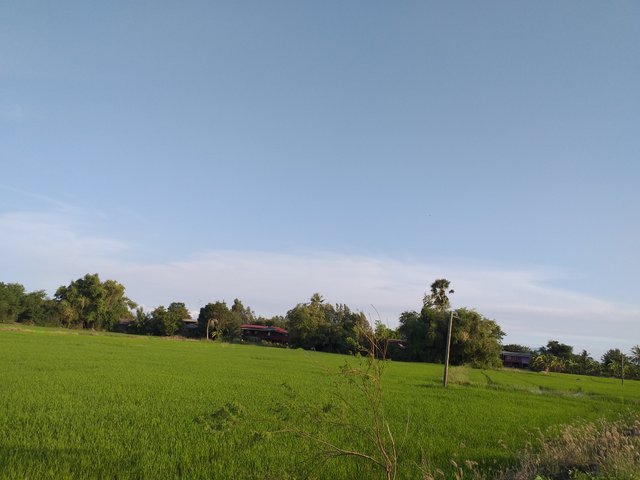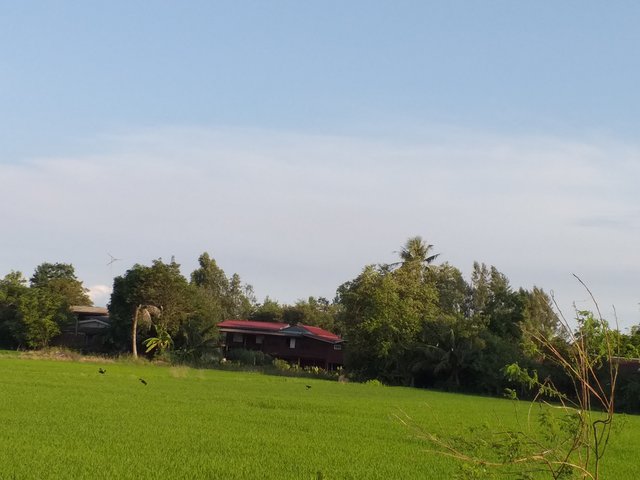 Even though it's rainy season now in Thailand, with the sun in the afternoon like this, it's still extremely hot….
It's fortunate that the small pond that was in front of me can cool down the temperature, so I can stay there for hours…
I love the reflection of the trees on the water, too. Really beautiful!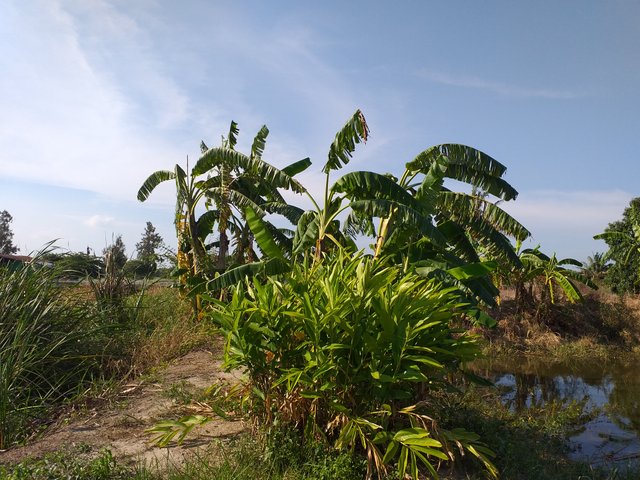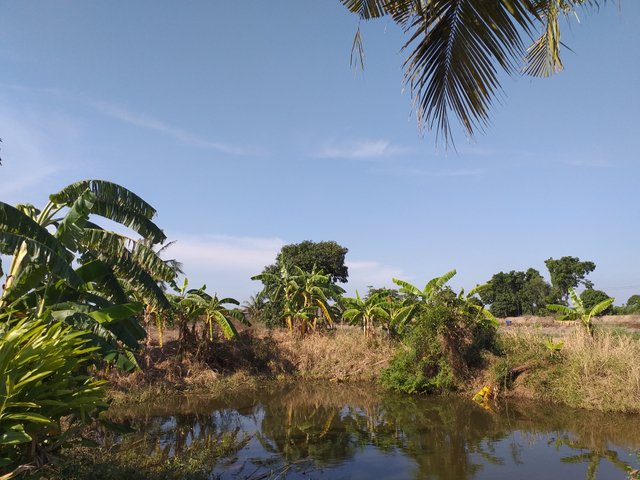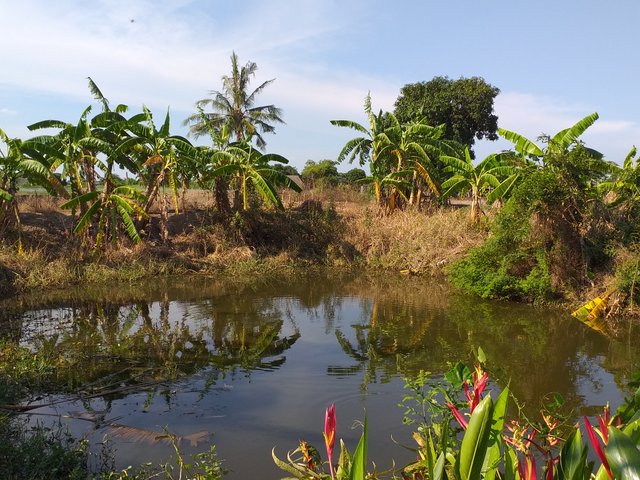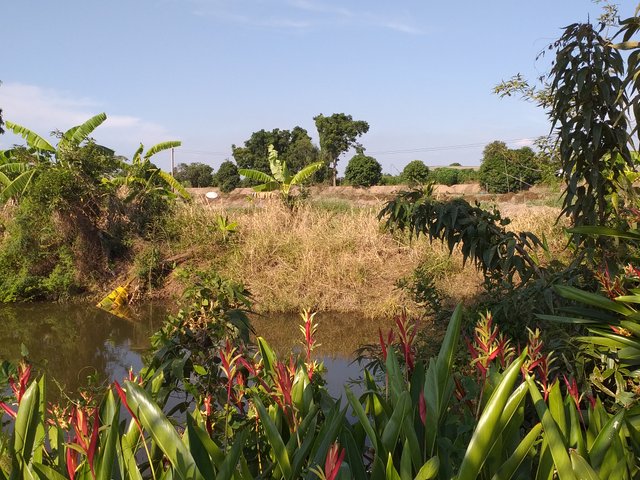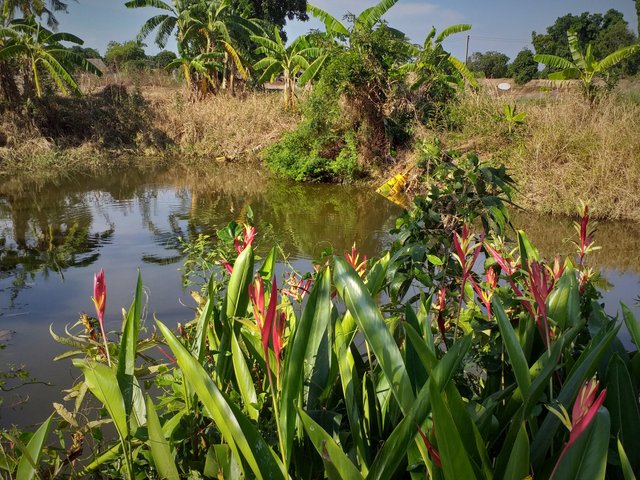 This is a simple way of life that I love.... I do hope that you can touch the atmosphere and can see the beauty of nature in the countryside of Thailand through these photos as well… ;)))
p.s. : As I took many photos on that day, I'll split the photos into two posts, so that my posts will not be too long. In the next post, you will see some of fruit trees in my friend's garden. Please stay tuned. ;D