I've got my new machine, and so I wanted to transfer some crucial data, concerts and stuff I use relatively frequently - and I stumbled upon a photo album - of course I wanted to make another copy of it, and have another look. And here I am, browsing through thousands of photos, and said to myself - use them, post whenever you have some free time - at least someone will look at it - and probably say that you are a shit photographer but that doesn't matter - because I know I am. :)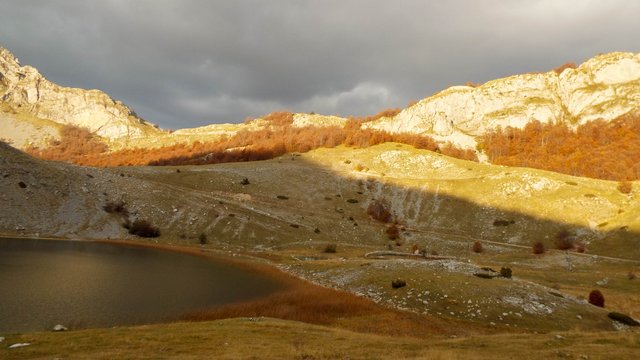 Okay, Once again, mountains - ah, can't get enough of them, and I have more of them coming - but I guess I will shuffle themes a little bit in the future posts, if anyone is still there to check it out.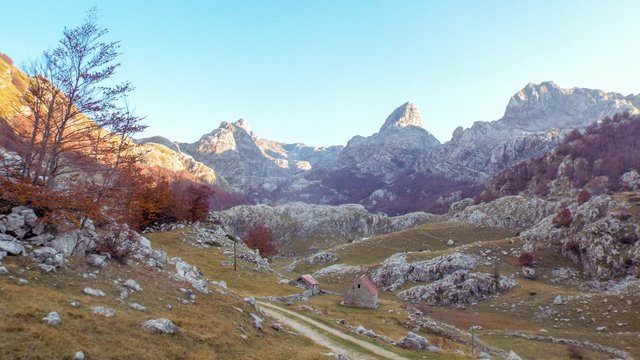 We successfully descended from the top of the mountain just in perfect time to catch the last sun rays bathing the mountain peaks.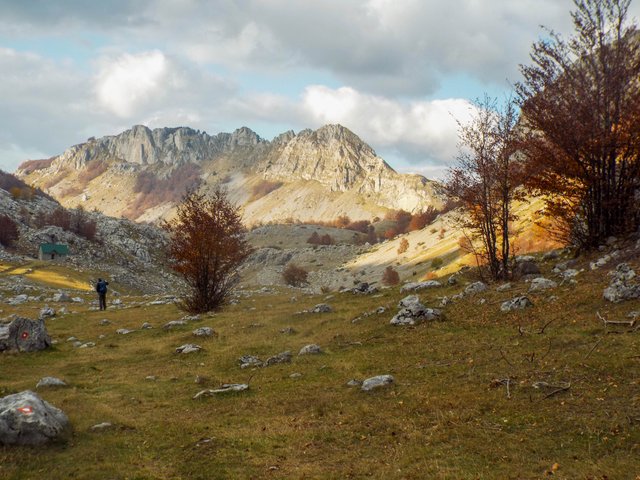 All the equipment was dropped off, and high-paced moving towards the yellowish-grass near the lake. Now the water was freezing cold, and even tho there were some thoughts of swimming we simply didn't have time - since we needed to move out from the base to our mountain resort (just another excuse for cowardliness).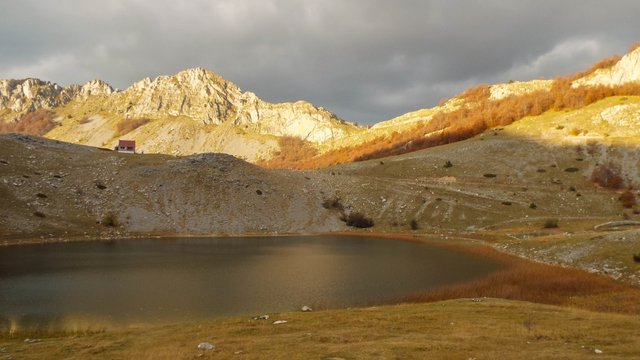 Now look at this photo - I'm not quite sure who let that guy build an ugly house like that in a beautiful place like this. It is probably illegal and simply an abomination. If it were a log or stone cabin that would be awesome, but this is just outrageous.
With that being said, let's check out a photo without the ugly home, and a bit closer to the water, you could feel the freshness of a mountain ice cold water.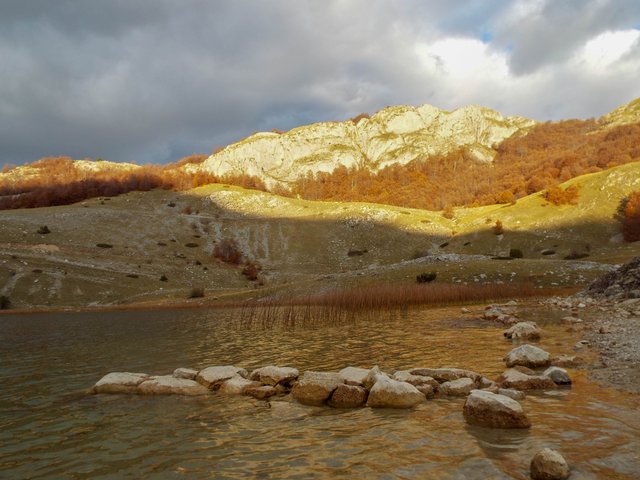 And a bit more closer, chilly, chilly - but I really like all the reddish trees and dead grass in this one - and the dramatic sky in the background preparing the heavy storm - that will rage that night and eventually alter our plans to conquer another mountain during that weekend.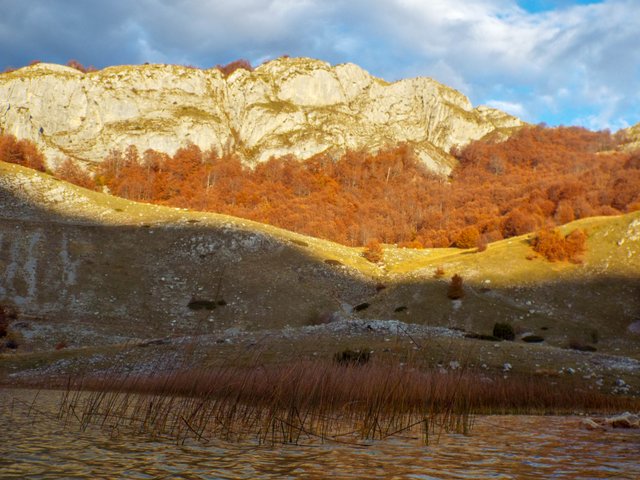 This was all I prepared for this post, and I can tell you that I like all the warm radiating from it. Thank you once again, faithful reader, for stopping by :) If there is anything that you find it interesting or want to know more about, just shoot it.
More to come in the following days.
To vote for our community witness project you can click the banner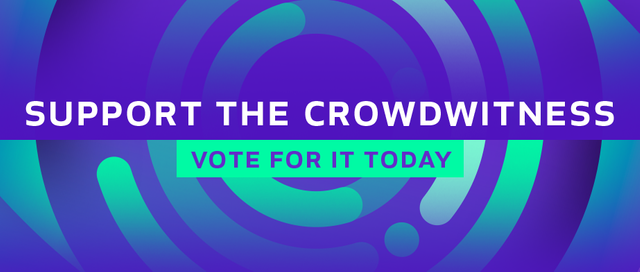 or vote manually here: https://steemit.com/~witnesses