Twilight, Perfecting The Day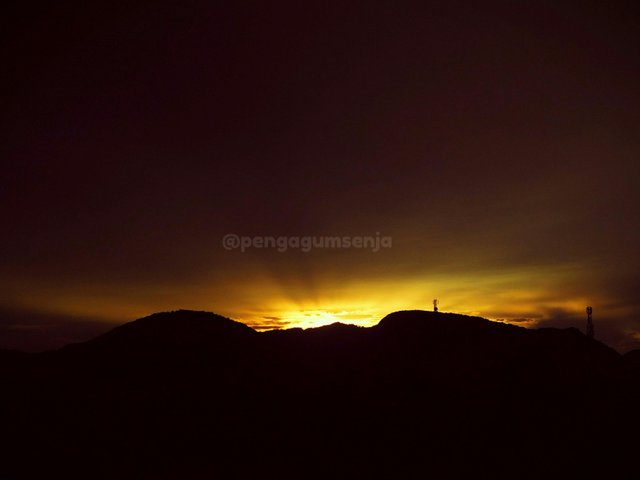 Rays of the sun shone golden from the back of towering mountains. The light is mesmerizing. Lure each pair of eyes that look at it.
Rona mentari berkilau keemasan dari balik gunung yang menjulang. Cahayanya memesona. Memikat setiap pasang mata yang memandang.
Twilight is the perfect day painting of the day. Landscape at the end of the day. Cover with all its beauty.
Senja adalah lukisan semesta penyempurna hari. Panorama yang dinanti di penghujung hari. Penutup dengan segala keindahannya.
---
Salam keemasan
@pengagumsenja
---