Driving Through the Desert
While visiting family in 29 Palms, we headed over to Joshua Tree National park since I'd never been there before. My aunt had a free pass to get in which we didn't end up needing because of the Government shutdown.
If you think you're seeing double - you sort of are. These images were included in a post that I made about a year ago (during the government shutdown). I thought it was worth re-posting!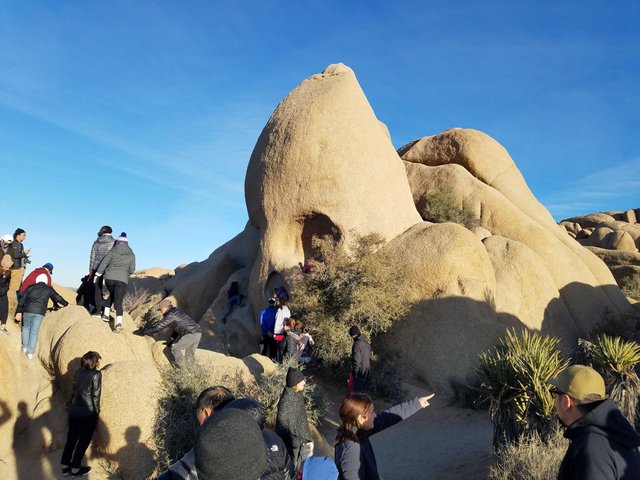 I don't know if it was because of the shutdown, or if it was perfectly normal, but the park was absolutely packed with people!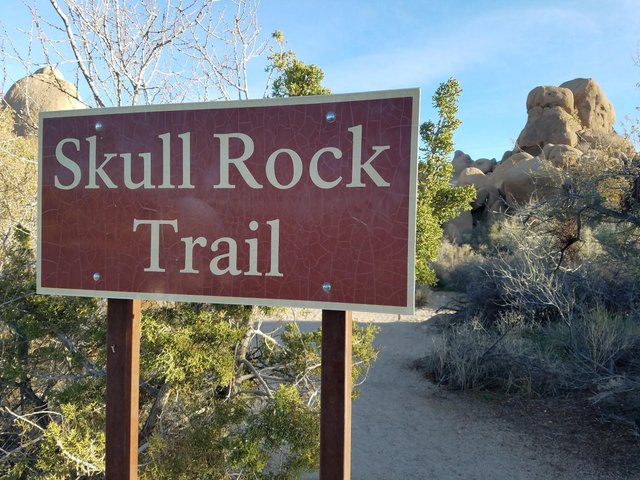 Every single place where we stopped there were cars parked along the side of the road for what seemed like miles! It did make it a bit annoying for trying to take some halfway decent photos, but honestly everyone was having a great time so it wasn't so bad.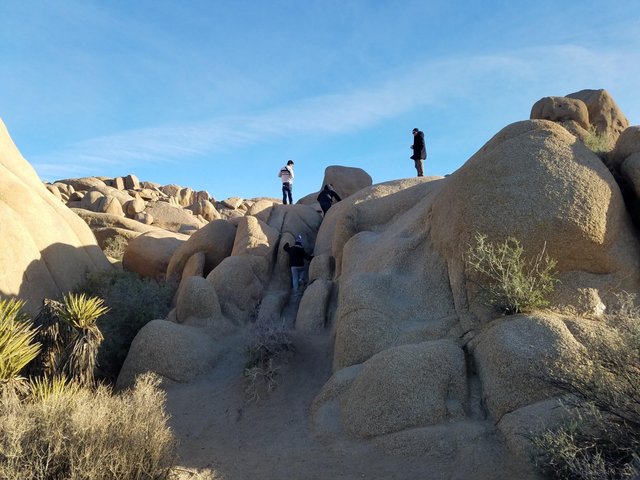 One of the places that we stopped was at this eroded rock known as Skull Rock. In my opinion, it kind of barely looks like a skull, but it is interesting and super popular nonetheless.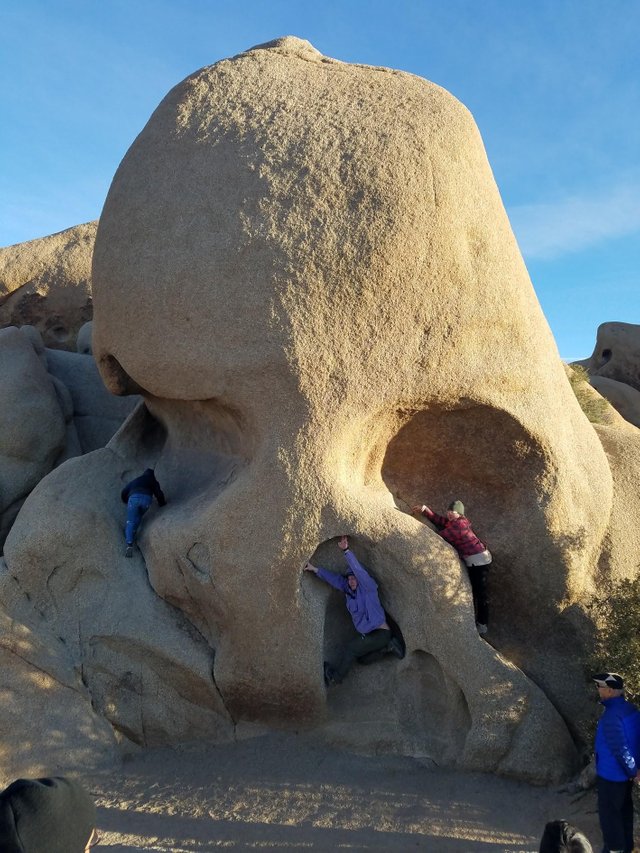 It was unbelievably cold that day. In fact, I couldn't have fathomed just how cold it was. Before stopping at the rock, we drove up to the top of a cliff where you can look out for supposedly hundreds of miles.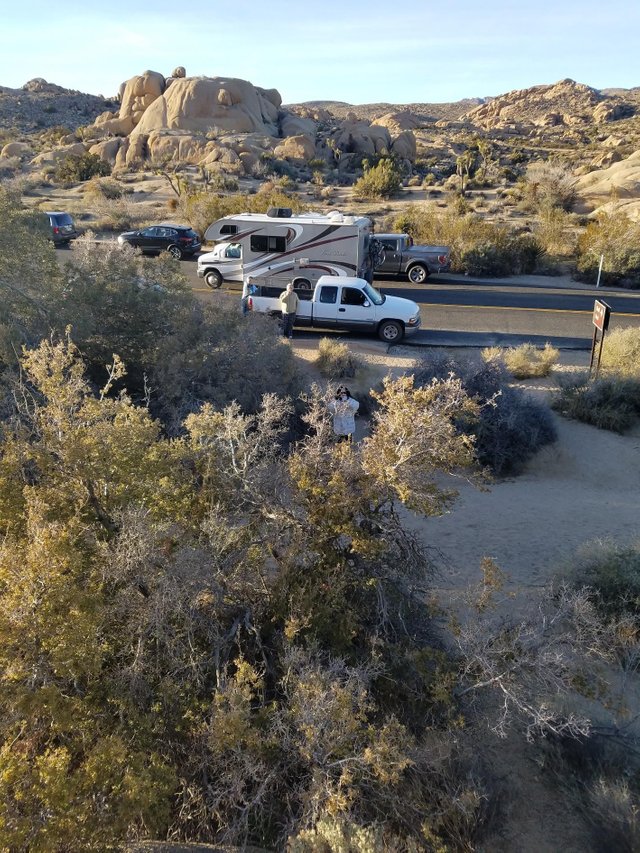 The wind was as cold as anything that I'd ever felt, and I've felt some cold wind! It seemed so weird that it was so chilly in California. We were in the desert though, to be fair.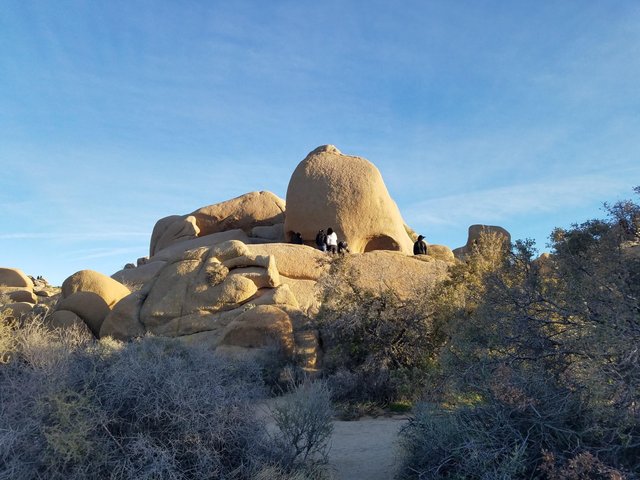 By the time we got to Skull Rock, poor Amanda was practically freezing to death. My cousin ended up lending her his coat and wrapped himself in a blanket that he had in the car.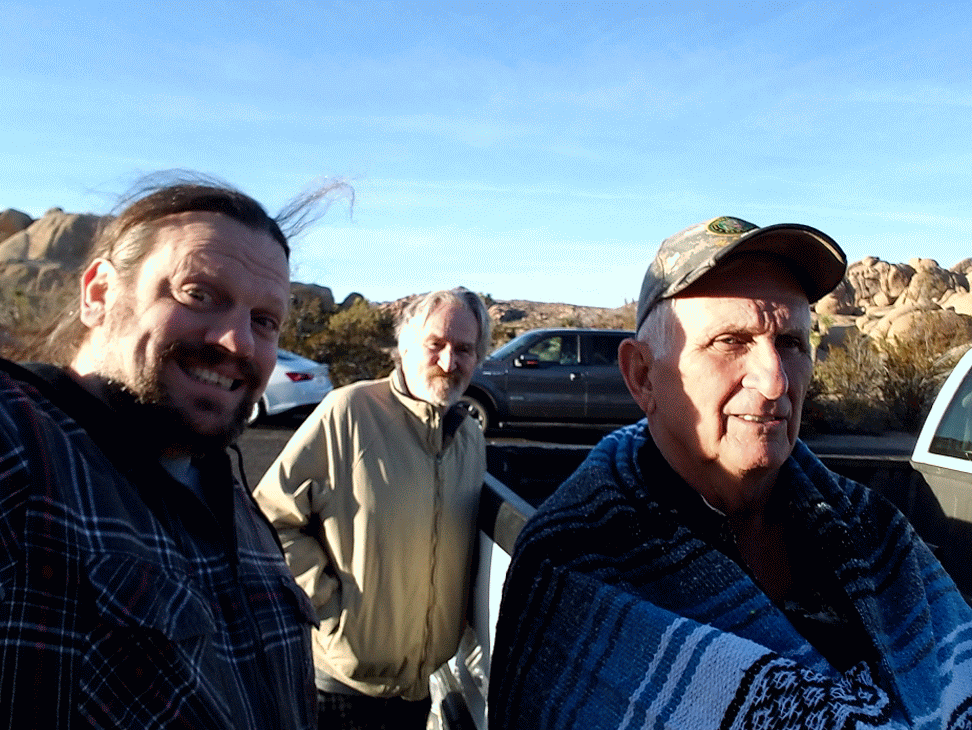 We pulled over to the side of the road and I hopped out, climbed around on the rocks a bit and took a few photos. I couldn't really stand to be out there much longer than that!
Keep in mind that I generally run very hot. Even I was feeling the chill. There were a lot of hikers around that day who seemed to be doing just fun.
I must admit, after walking for a mile or so there is no amount of clothing or weather that I won't get hot in. I love to go snowboarding up at Big Bear mountain and I always end up in a tee-shirt after an hour or two.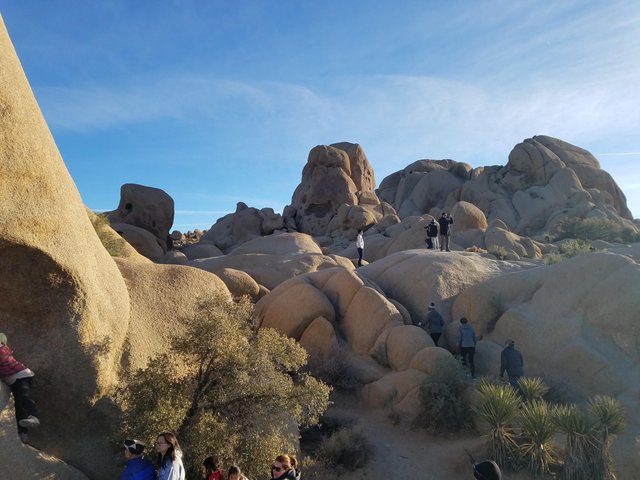 I think I'd really like to go back up to Joshua Tree sometime soon and do some hiking. Apparently the hotels are always completely booked in town. We were barely able to get a room and there wasn't even any special event happening!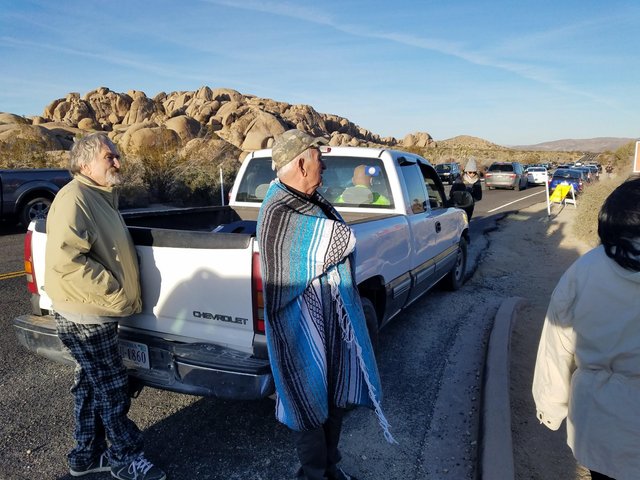 So many people! No Toilets...
My suggestion is that you book well ahead if you plan to visit the park. This is one place that I would not risk trying to get a room on the fly! You may end up stuck or having to pay some ridiculous fee for a place to sleep!