[EN:]
When we moved to Switzerland a few years ago, we were lucky finding our current home. It is outside of urban areas, but close enough to the city of Winterthur to do all things one has to do for life (school, shopping and the like). The village where we are living is between a forest and a small river called "Töss". The location makes our occasionally happening walks out there relaxing.
Two weeks ago, I took some photos with my iPhone during a Sunday walk with my lovely wife and decided to share some of those impressions with you all. The river is one of the natural swimming possibilities in our area, but on that day, it wasn't that hot.
[DE:]
Als wir vor einigen Jahren in die Schweiz gezogen sind, hatten wir ein bisschen Glück, unser derzeitiges Zuhause zu finden. Ausserhalb der Stadt, aber immer noch nahe genug an Winterthur um all die täglichen Dinge (wie Schule, Einkaufen, etc.) zu erledingen. Das Dorf in dem wir wohnen ist zwischen einem Wald und einem kleinen Fluss, der auf den Namen "Töss" hört. Die Location macht unsere gelegentlich stattfindenden Spaziergänge durchaus entspannend.
Vor zwei Wochen habe ich während eines sonntäglichen Spaziergangs mit meiner lieben Ehefrau einige Impressionen eingefangen, die ich mit Euch teilen möchte. Der Fluss wird im Sommer gerne auch als Bademöglichkeit wahrgenommen. Die Bilder entstanden an einem zwar sonnigen, aber nicht allzu warmen Tag.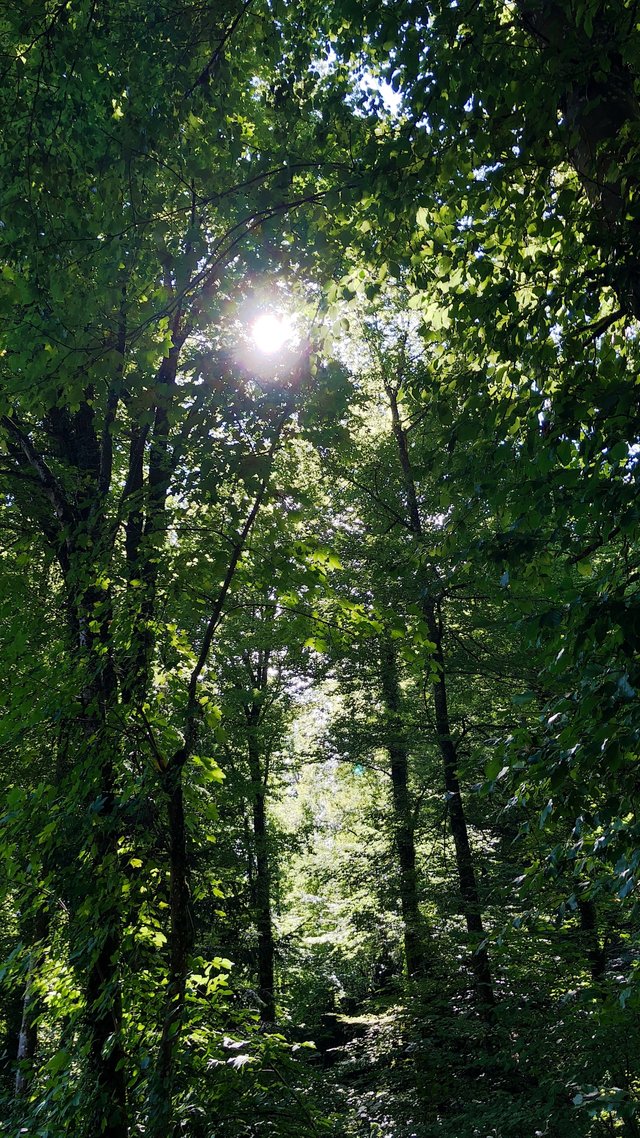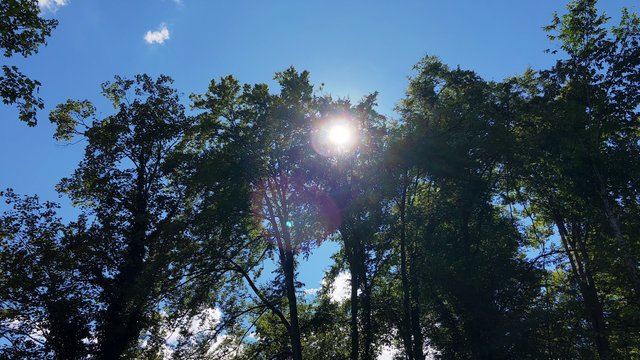 [EN:] sun is shining through the trees besides the river
[DE:] Die Sonne scheint durch die Bäume am Fluss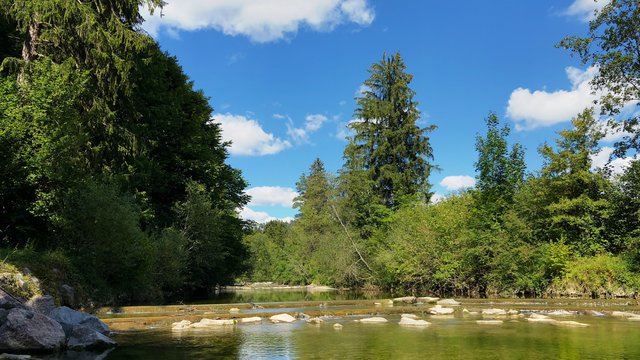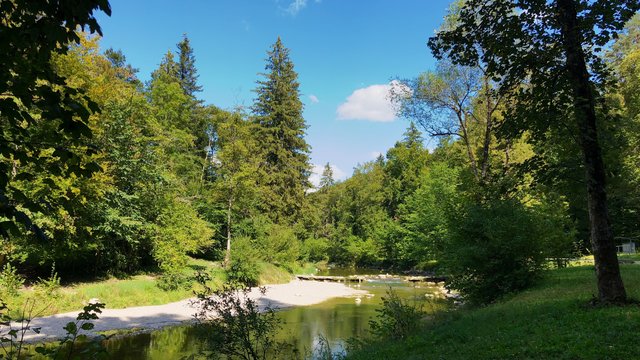 [EN:] view over the river at low water levels due to the heat wave back then
[DE:] Blick über den Fluss bei niedrigen Pegel, bedingt durch die damalige Hitzewelle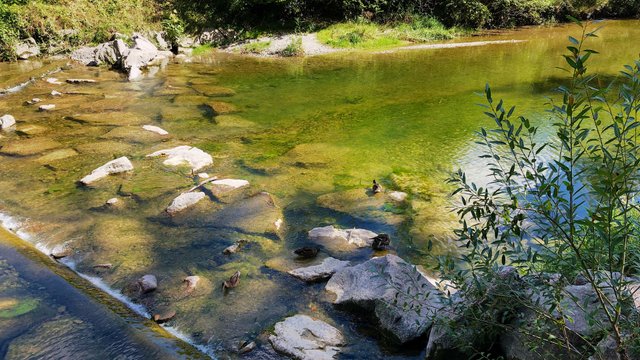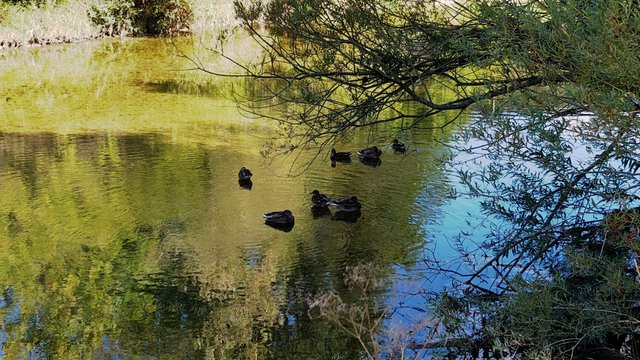 [EN:] Several duck families have their home at the river
[DE:] Der Fluss beheimatet einige Entenfamilien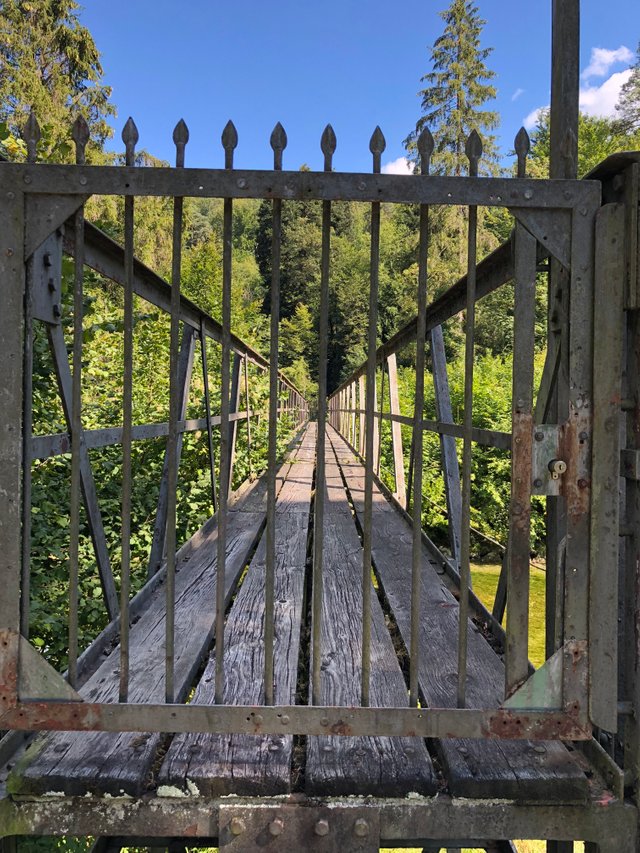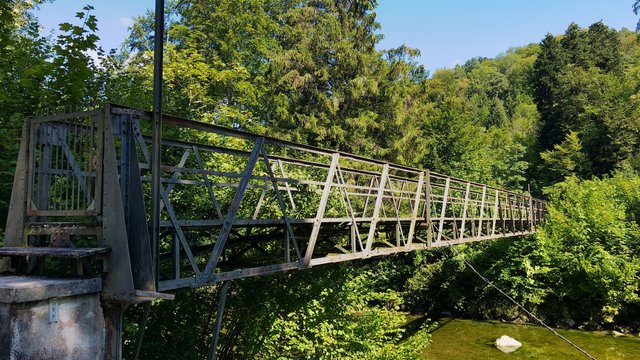 [EN:] old pedestrian bridge over the river (closed)
[DE:] alte Fussgängerbrücke über den Fluss (verschlossen)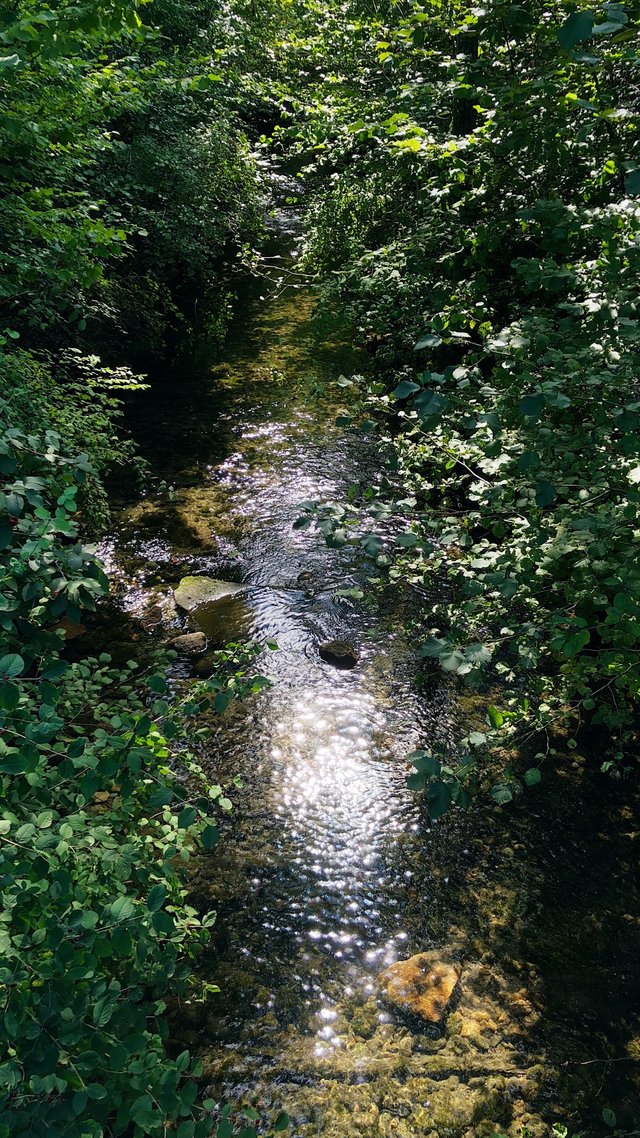 [EN:] One of several smaller brooks flowing into the river
[DE:] Einer der vielen kleinen Bäche, die in den Fluss fliessen

[EN:]
Such a wonderful piece of nature in front of the door needs to be enjoyed and used to calm down. Sadly, often life has other plans and keeps us busy and apart. I hope you like the impressions, and maybe some of you became motivated to discover such a place around your home as well.
Have a nice and relaxing weekend, everyone!
[DE:]
So ein wundervolles Fleckchen Natur direkt vor der Türe kann man nur genießen und dabei entspannen. Leider hält uns der Alltag allzu oft genau davon ab. Ich hoffe Euch gefallen die Impressionen - vielleicht hat der ein oder andere von Euch ja auch Lust bekommen, einen ähnlichen Ort bei Euch zu Hause zu entdecken.
Ich wünsche Euch allen ein schönes und vor allem entspannendes Wochenende!