Icicle Hiking Round Two? Sure, why not?!?
A couple weeks ago, my brother @mikeyatez asked me if I wanted to go check out the icicles down by one of our local caves. I told him that @jasonrussell and I had just gone not even a week before, but I'm always down for a hike when I have the time! Even if the location is the same, there is always something new to see, and this place is stunning!


You can see the photos from my last hike with Jason here

We went to an area just minutes outside of our hometown of Mountain View, Missouri. The locals refer to it as "Bear Cave" because of the cave that can be found in the bottom of the bluff side.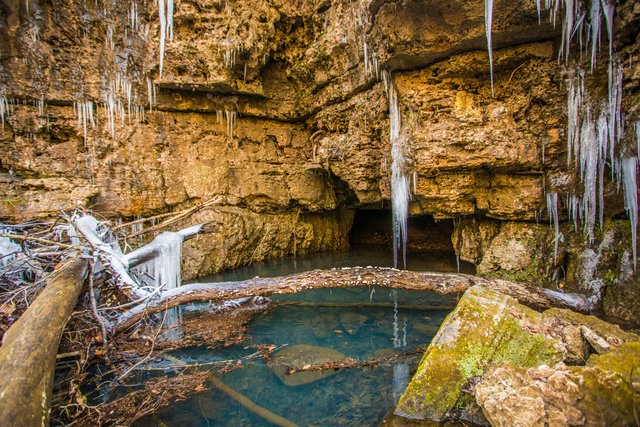 There are no photos of the cave in this post since it has been barred up and is prohibited. But there is still plenty to see and this is one of my favorite photos of the day when we hiked up the creek from the cave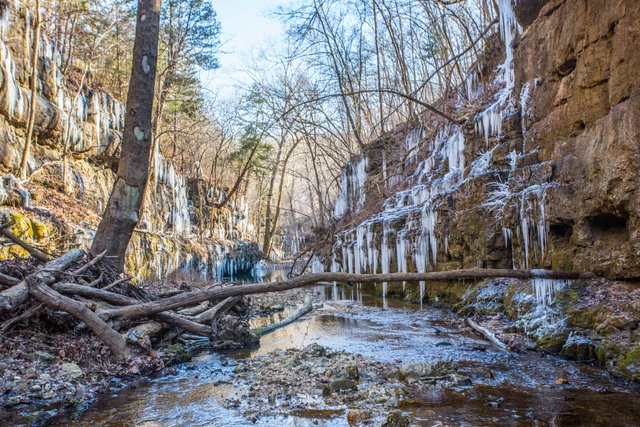 We begin this hike at the top of a steep cliff side and hike our way down into this peaceful valley where this little creek eventually flows into our local Jacks Fork River.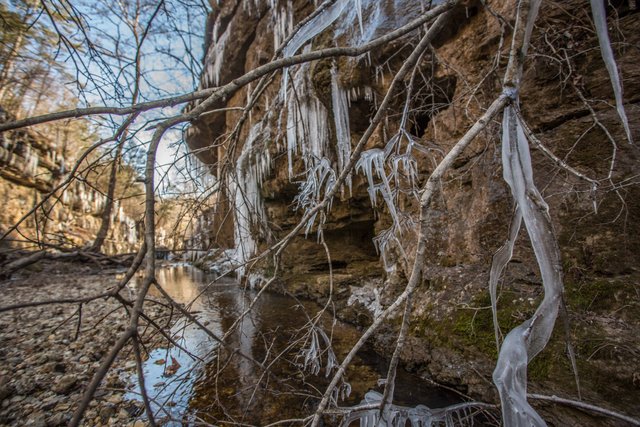 This particular spot is in the shadows for most of the day, so in the wintertime, Mother Nature paints some beautiful pictures with the ice.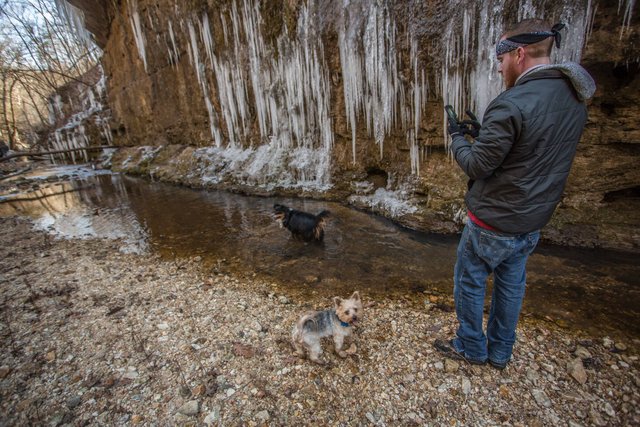 My dog Bash and Mike's dog Homey absolutely loved playing outside together!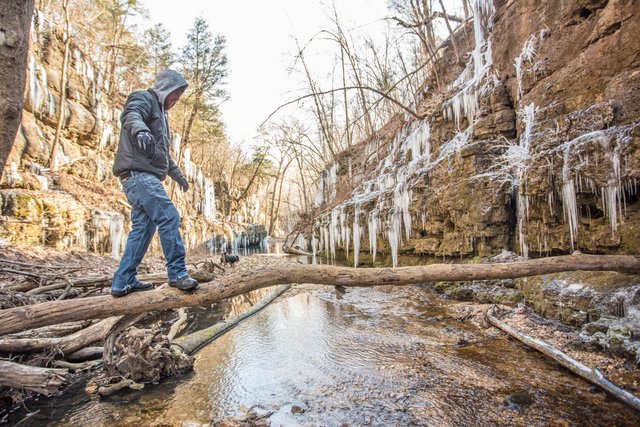 This was a little riskier than the photo suggests, but my brother is always climbing around and jumping off of stuff. He's also very experienced when it comes to hiking around in the woods, so I always trust him to go check out new/crazy stuff!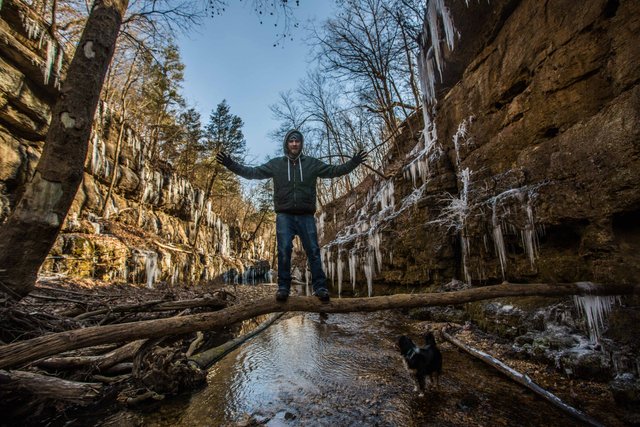 Success!!!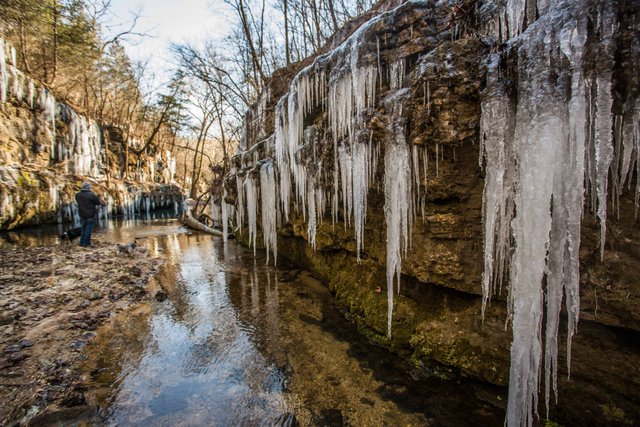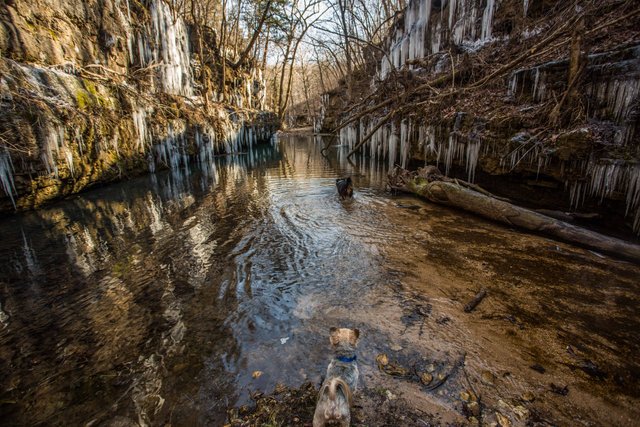 Homey-dog was quick to jump into the water, but Bash wanted to think about it for a minute ;)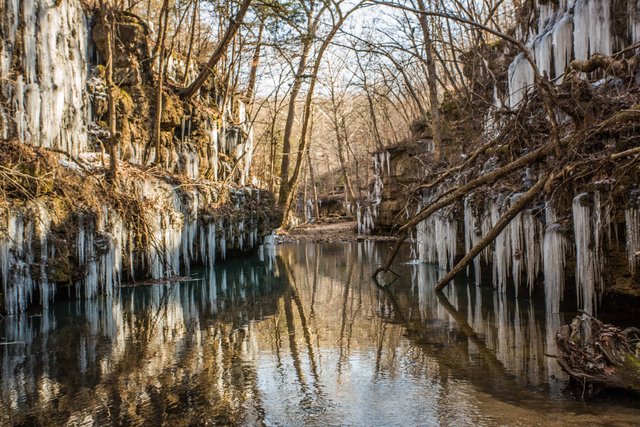 Ah, so peaceful and serene....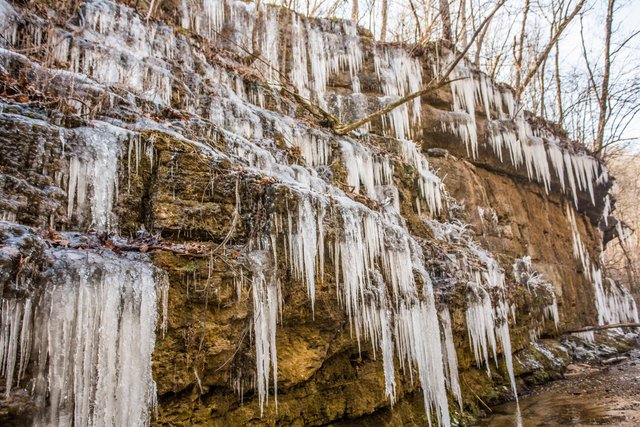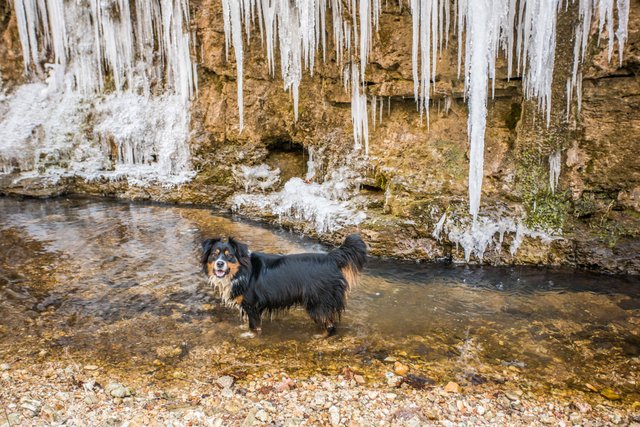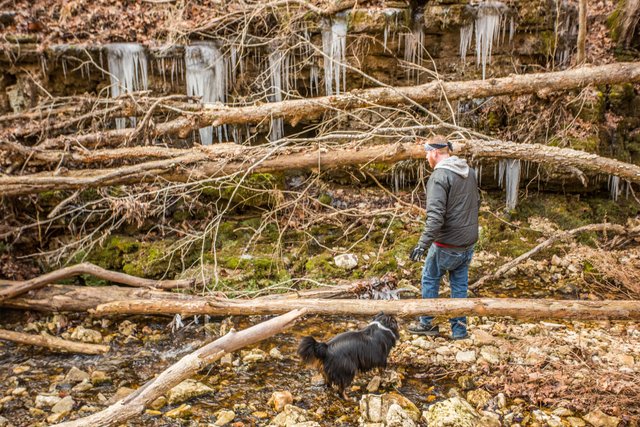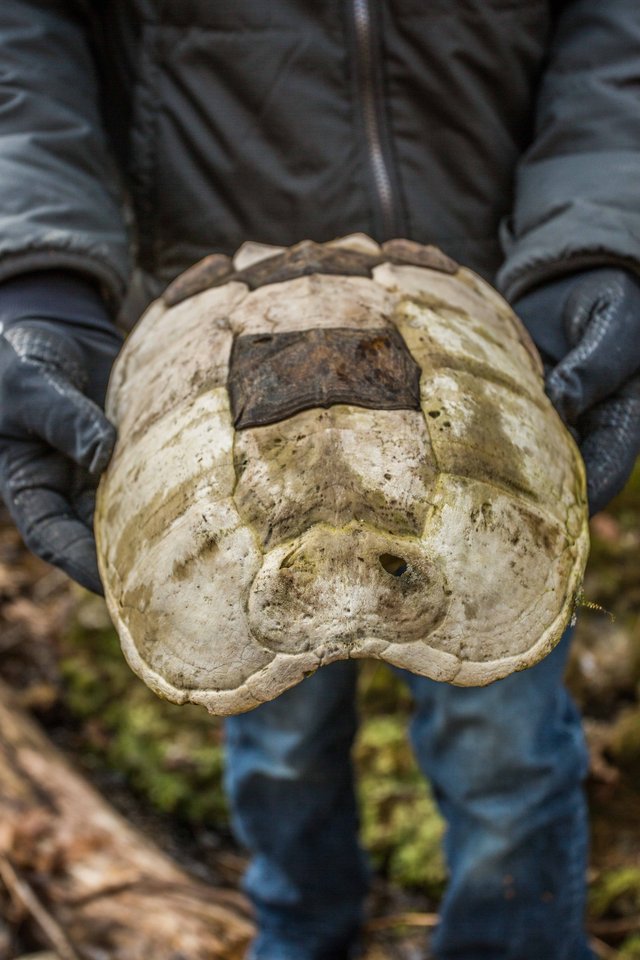 Mike's find of the day was this amazing turtle shell and it was in great condition!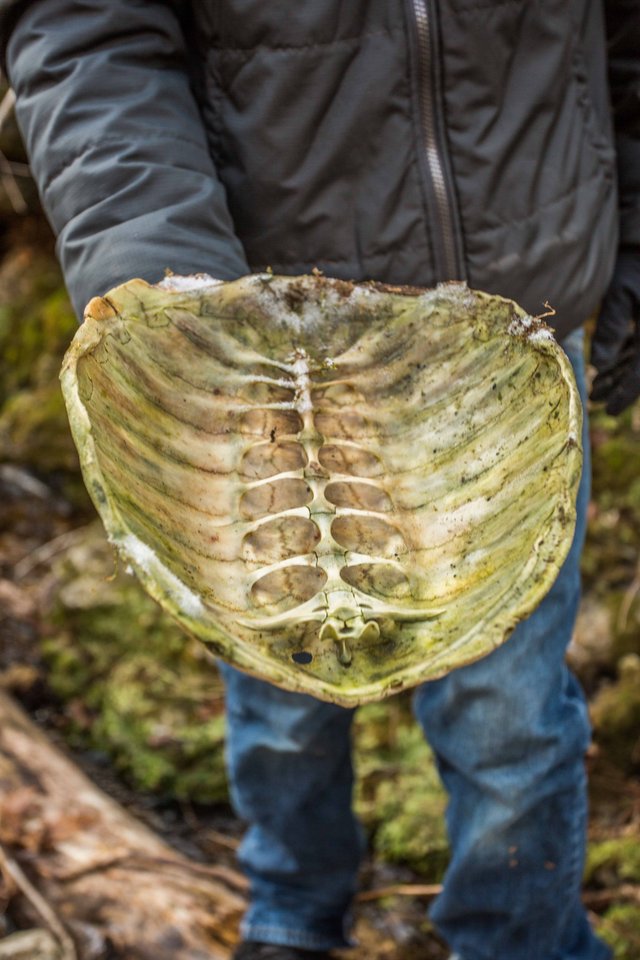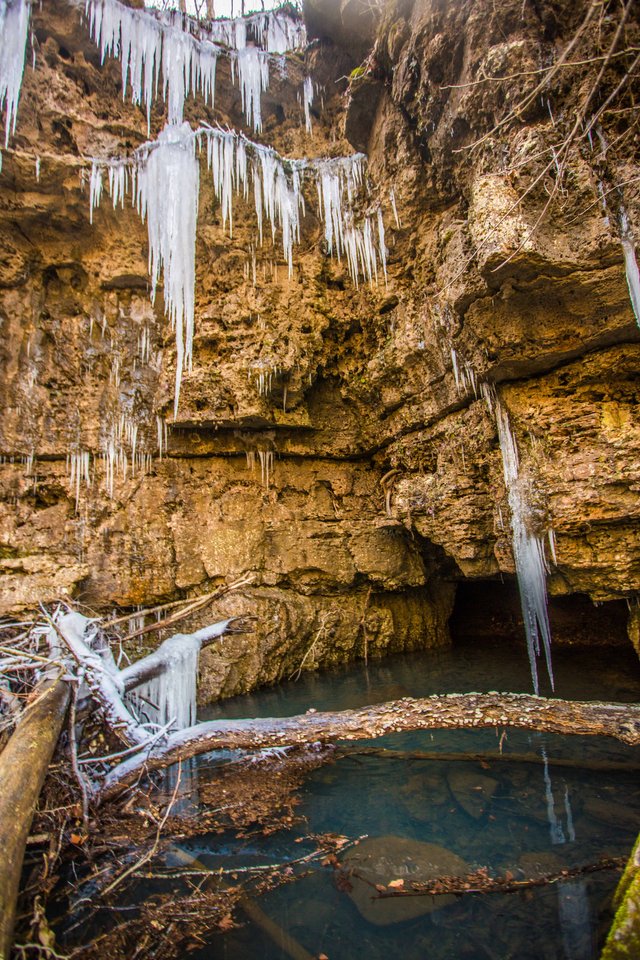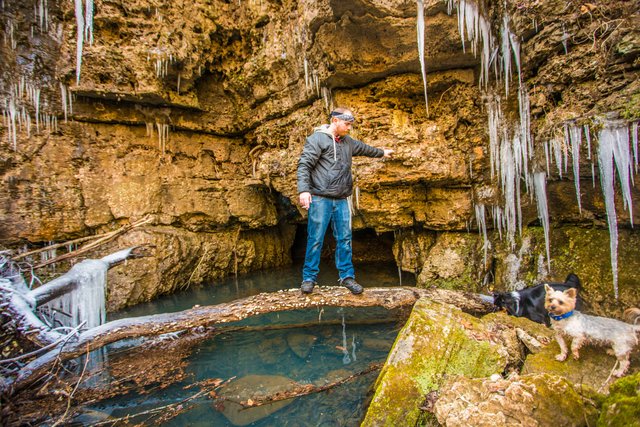 I got to visit this place twice in the same week, each time with some of my favorite people! Lucky me!!! ;) It's absolutely beautiful and nothing can quite describe the feeling of being surrounded by natural beauty like this.
Thanks for checking it out:)