Roseate Spoonbill
Look at this video I got of one of the coolest birds I know, the Roseate Spoonbill. Why is it called a Spoonbill? If you look at the end of it's bill it looks like a spoon. In North America his bird can only be found in the South East of the United States and most of Mexico. Many people mistake it for a Flamingo when they see it from afar or for the first time. It does get a pink color in it's feathers like a Flamingo, especially when it is in breeding plumage.

Here is a picture I got of two of them.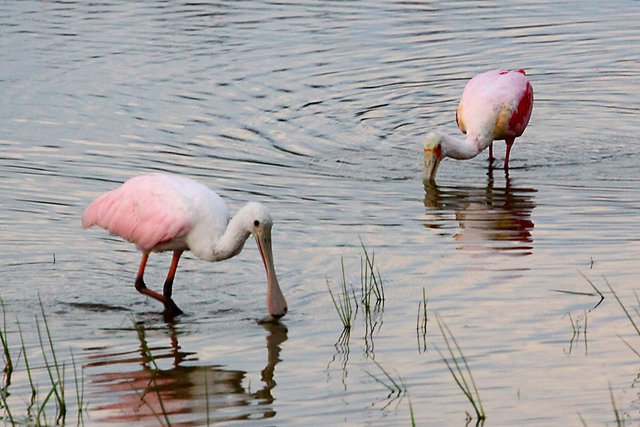 100% my original work! Except where noted. Copyright 2018 ® Mark Vance Photography
I am an award winning photographer and filmmaker. Many of my pictures have been used in TV Shows and Feature Films, such as "Zero Dark Thirty", "NCIS Los Angeles" and "The Walking Dead".
Many of my bird pictures and videos have been used by The National Audubon Society and Sarasota Audubon and used on several TV shows, like "Animal Outtakes" on ABC. Enjoy!