This is how coloured hats make Norwegians flirt in the mountains
Ever wondered how to flirt with a Norwegian? For starters, put on a green hat and go hiking in the mountains – you might find yourself walking down the mountain (or aisle) hand in hand with a viking or viqueen.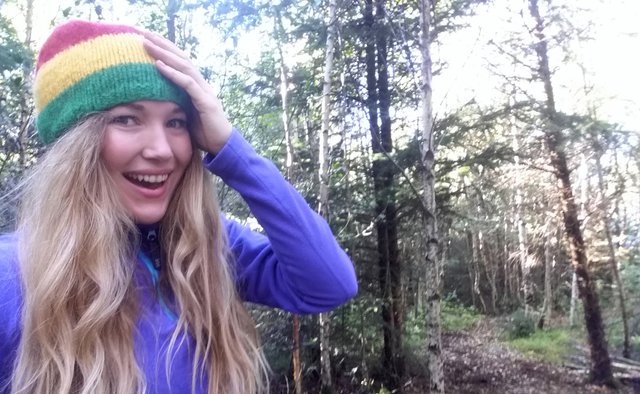 Each colour represents a specific relationship status. This hat might therefore be a bit confusing.
Introducing the Norwegian Mountain Pick Up Code
When you go hiking in the Norwegian mountains, you often need woollen clothes and hats – let's face it; being situated in the Arctic Circle does have its natural effect on the temperature.
The Norwegian Trekking Association (DNT) came up with a clever way of making layers and dressing up for the cold, a lot more fun. In 2014 they launched the Norwegian Mountain Pick Up Code, which might cause your hat to give you more than warm ears – depending on which colour you choose to wear.
The main rules are rather simple: If you are single, you wear a green hat. If you are in a relationship, you wear a red hat. And if you see someone wearing a yellow hat, they might be open to a flirt.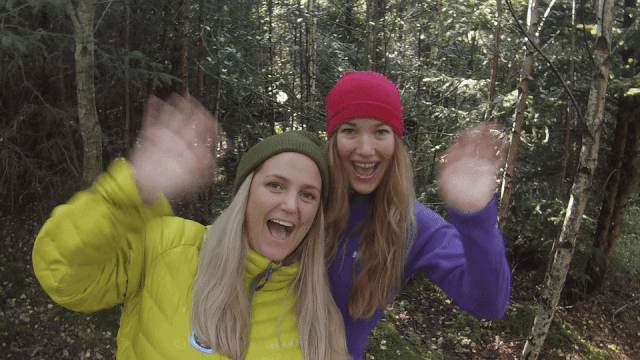 @susanne wearing a green hat, which means she is single and ready to mingle! If you see someone wearing a red hat, like I do here, there is no point in using the pick up code on them.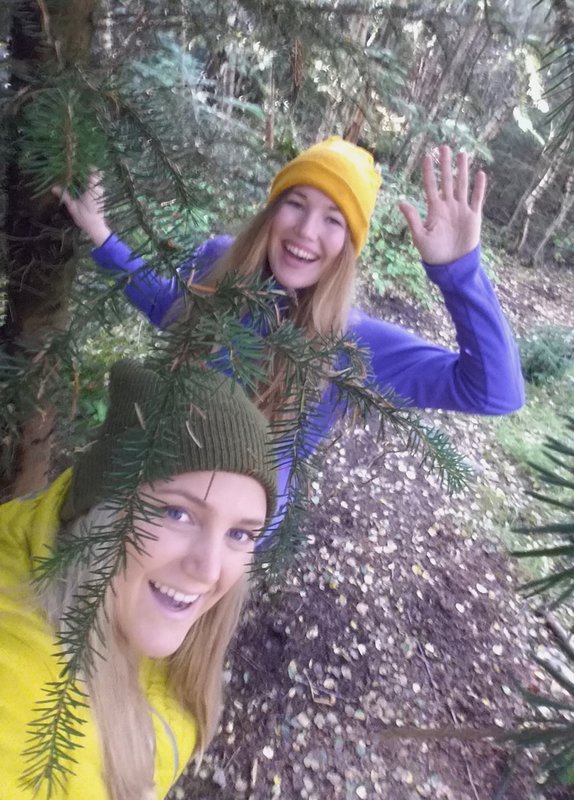 @susanne still ready to mingle! The yellow signalises that the person wearing it is open for a flirt.
Successful April Fool's Prank
DNT launched the Pick Up Code initially as a prank for April Fools' Day. However, adventurous Norwegians embraced the game, and now you can use the Norwegian mountains as you very own real life Tinder. Just make sure to not stand by a cliff when swiping someone to the right!
If you wonder how to behave when flirting in the mountains, worry not. Here are the rules you should abide by:
The Mountain Pick Up Code
Do try flirting in the mountains without any practice. Practice makes perfect!
Inform those you meet about the route you have planned, so that you can meet again.
Respect the colour of other people's hats. Green means they are available, red means they are taken and yellow means they might be open to being flirted with.
Stay put if there is bad weather – it gives you an extra day to find your chosen one.
Always bring extra snacks so that you can share. The road to someone's heart often goes through the stomach.
Listen to experienced mountains flirters.
Remember a map and a compass, so that you can ask someone to help you use it.
Never walk alone, ask to walk with someone.
Turn around in time, there is no shame in running back to ask for someone's phone number.
Do not save your smiles for later, and do laugh at bad jokes if necessary.
(Source: The Norwegian Trekking Association).
Now you know what to do and not to do if you feel like flirting in the Norwegian mountains. 1-2-3 go!
PS. For more images from our trip in the woods wearing colourful hats, check out the behind the scenes post that @susanne made.