Hiking in northern Norway 19.10.19.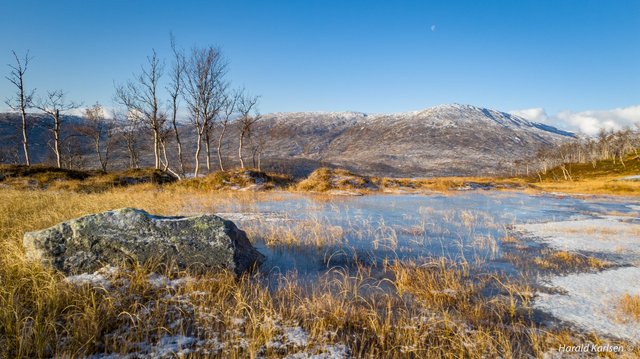 Blue sky, sun a little sprinkling of snow and minus 5 degree celcius made a perfect day to hike. We got some food and varm clothes in the backpack. I have checked the battery on my camera and out we go, my wife, our dog Nero and I. We have not been in this mountain area before so I was a little excited. It is always fun to explore new areas.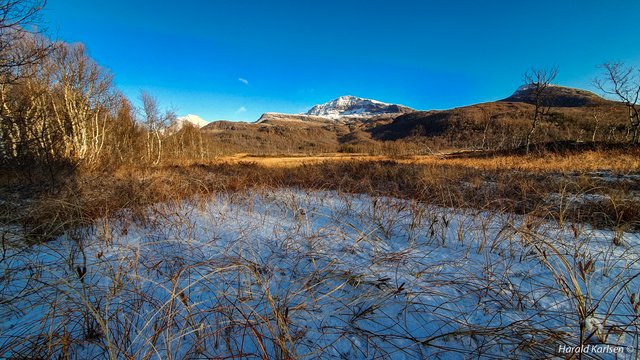 The goal for this hike was a mountain area around 50 km further out the fjord where I live, called Liland. The area have several lakes and peaks in a friendly landscape.
The first 2 km the trail go through forest, When we where near the treeline the landscape flatten out.
I took out my camera to take some pictures. After a few shots I saw a new message in the viewfinder, MEMORY CARD IS MISSING!!!! What the f....ck. I forgot to set the card back in the camera after the last transfer of pictures to the computer. Nero came running, wanted to join the play, ready to run after the "stick" it looks like I should throw far away. At least the battery was fully charged. Lesson learned, always check the battery and the memory card :-)
Therefore, all pictures in this post is taken with the camera on my phone. Some in raw-format and some in jpeg.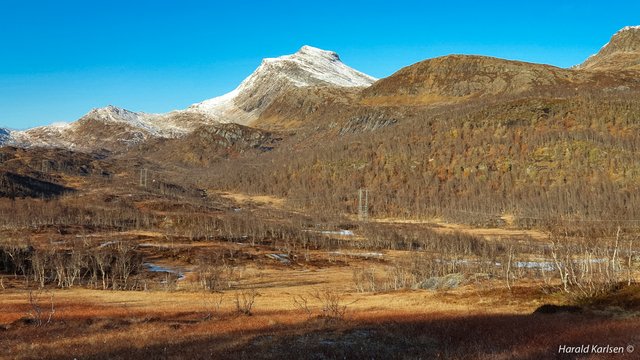 The trail follow the mountainside up over the flat part of the mountain to the right side of the snow-covered peak.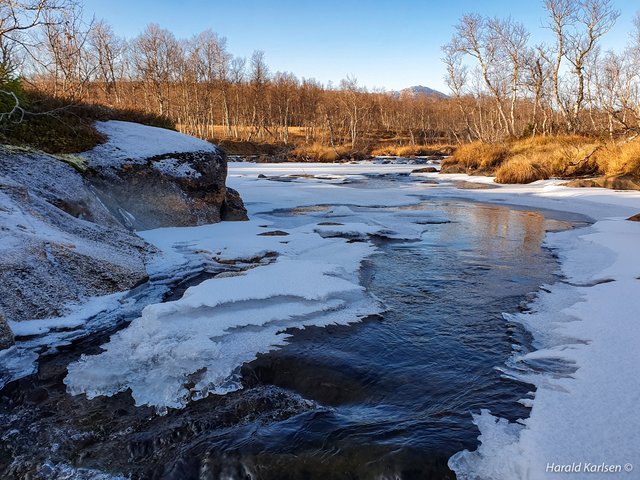 The rivers and streams is soon covered with ice.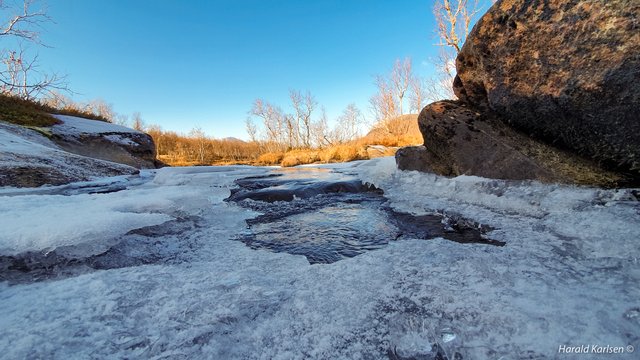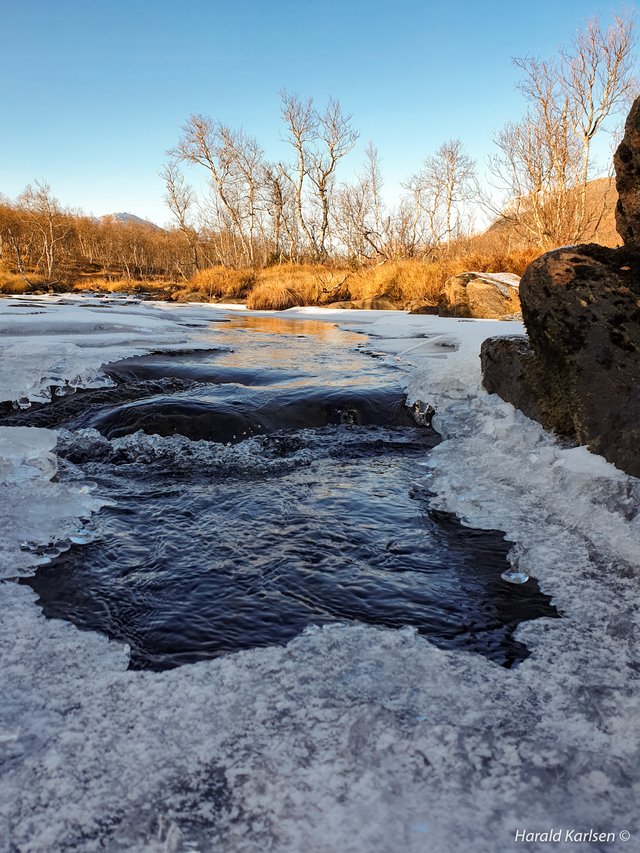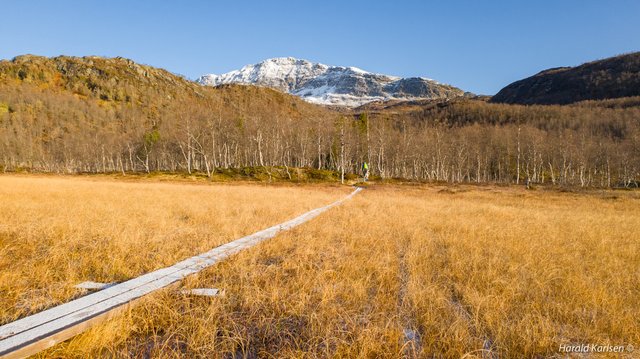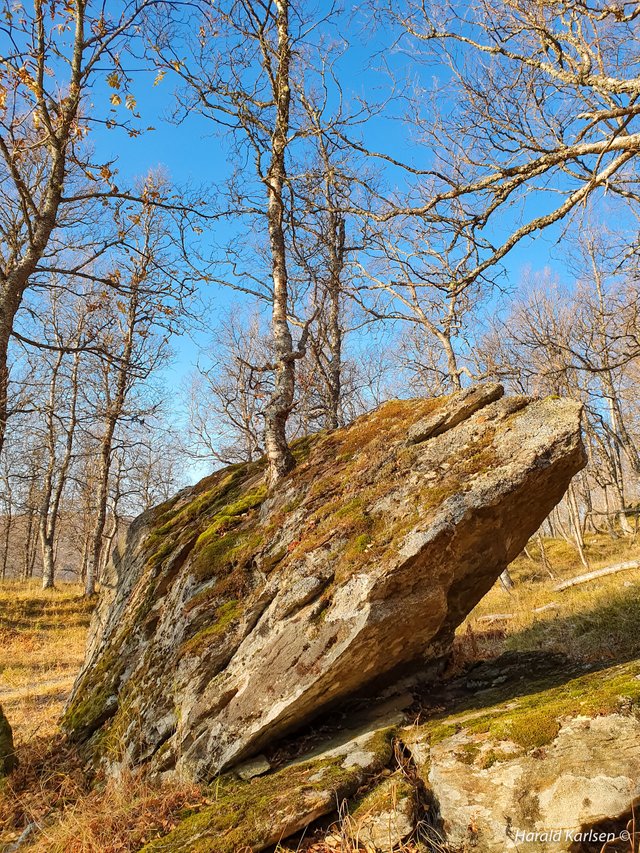 A birch on the rock.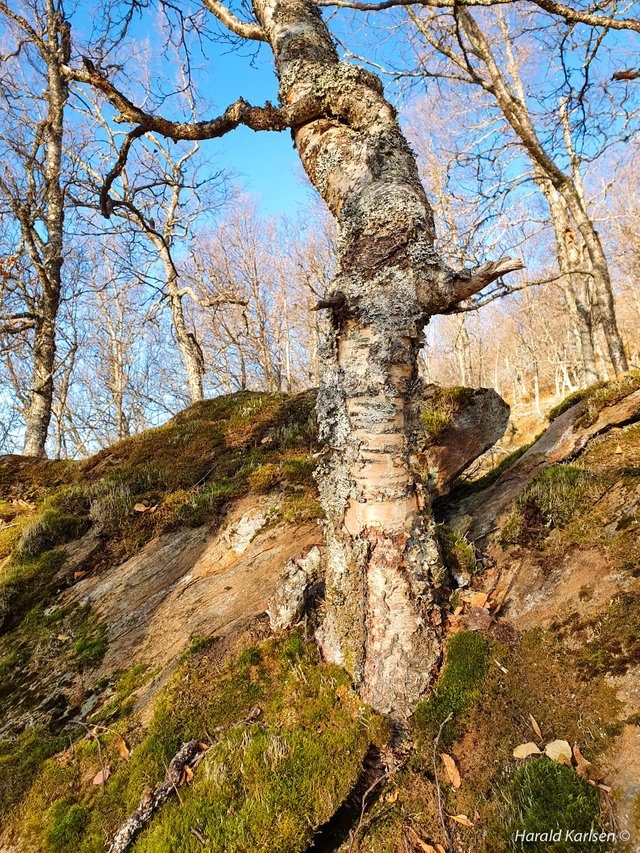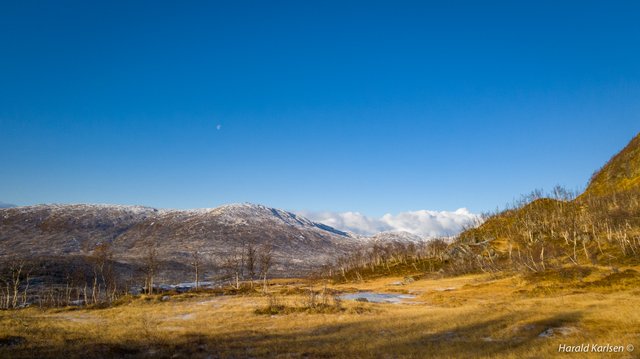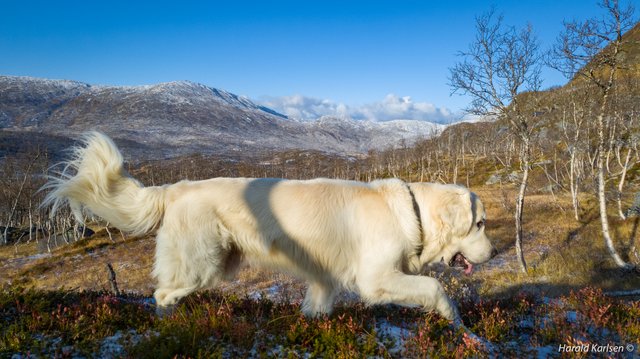 Just passing the crawling man..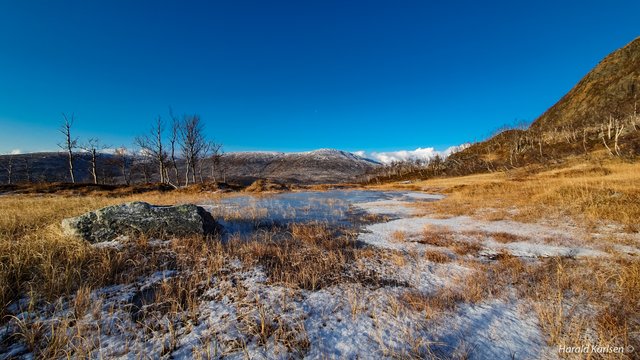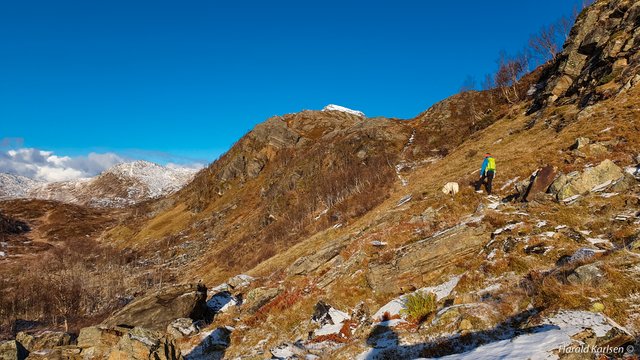 The leg up to the flat part of the mountain. Near the top it was quite steep and lots of ice in the trail and mountainside. Here we decided to stop, took a coffee and went down again, and yes we also forgot the crampons :-)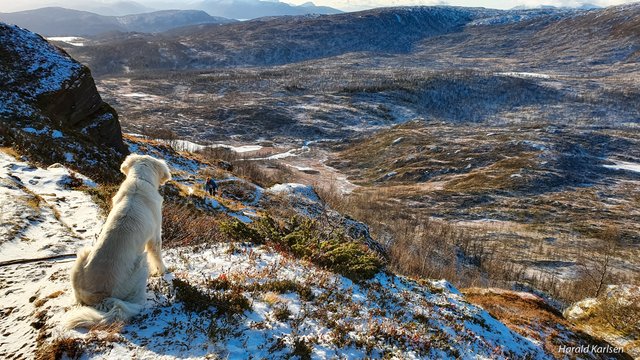 Nero is waiting.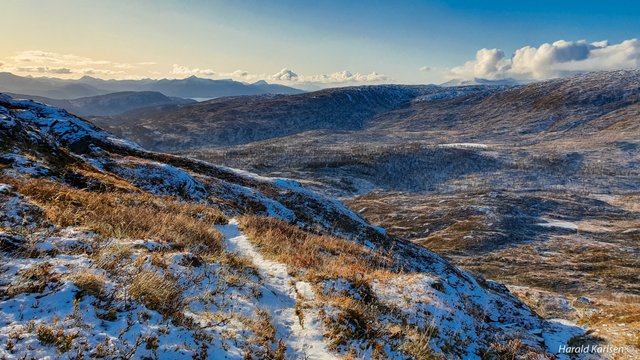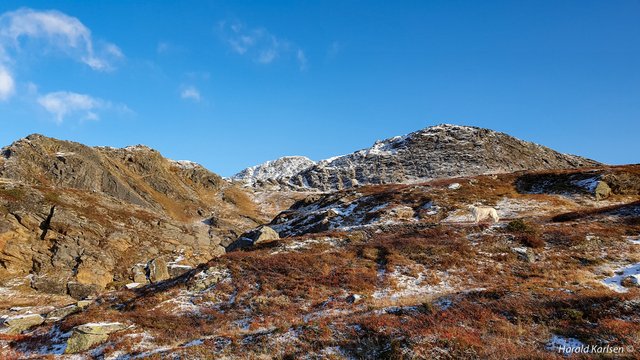 At this point we returned and went lower down i the mountain.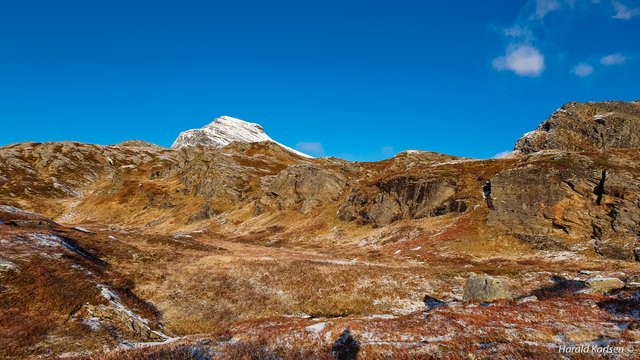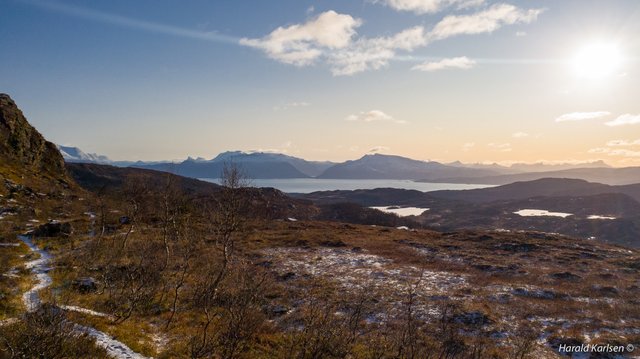 View towards the west, and a part of Ofotfjorden.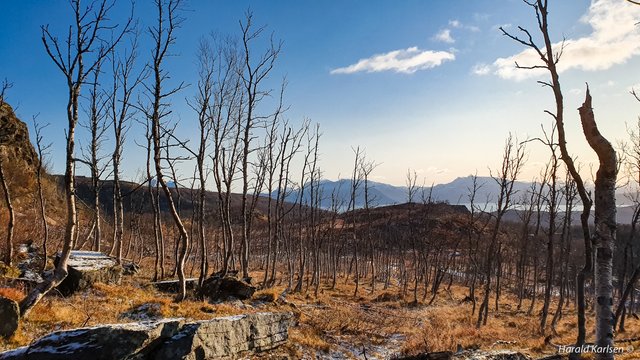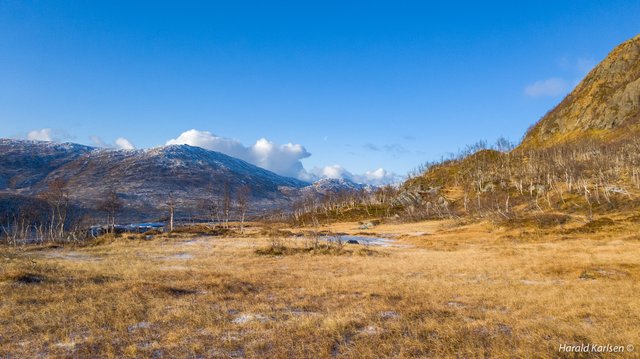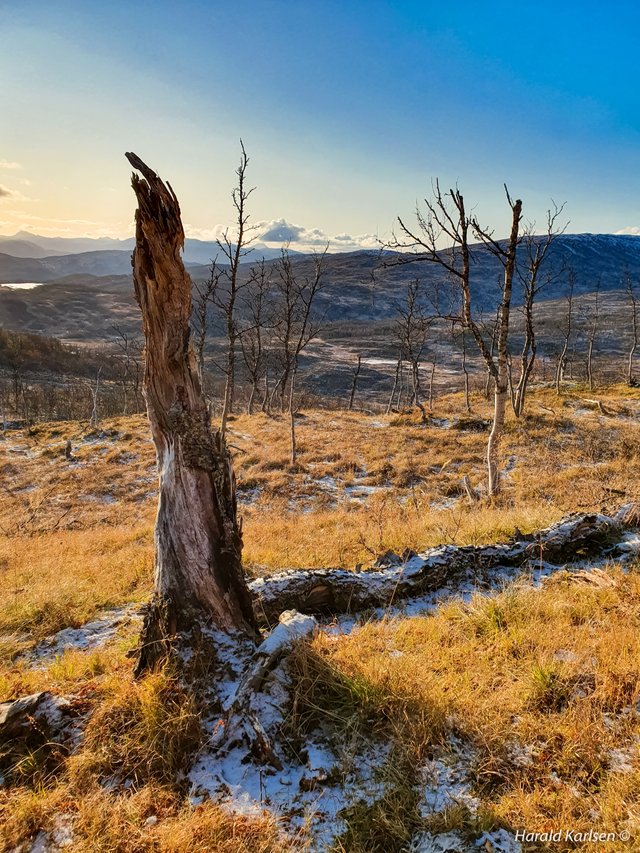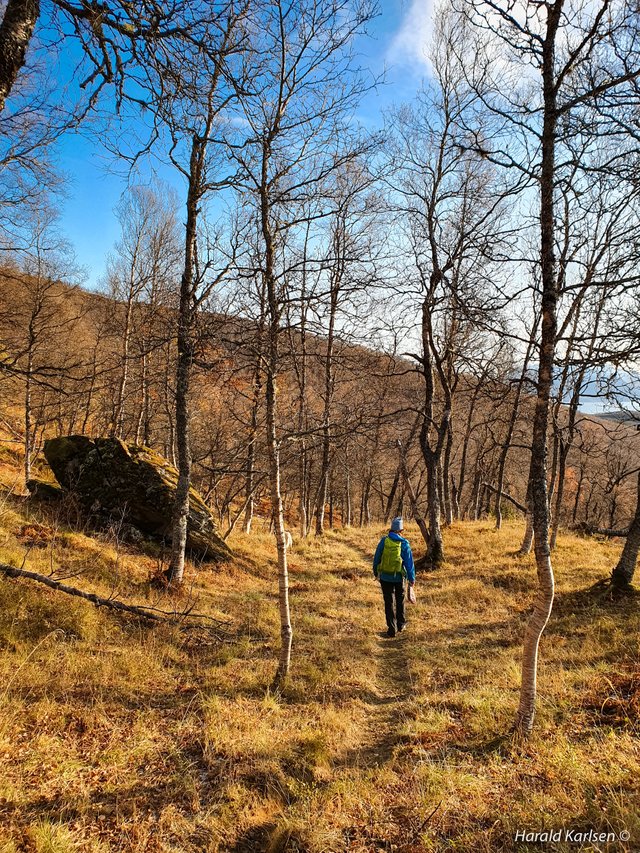 On the path home.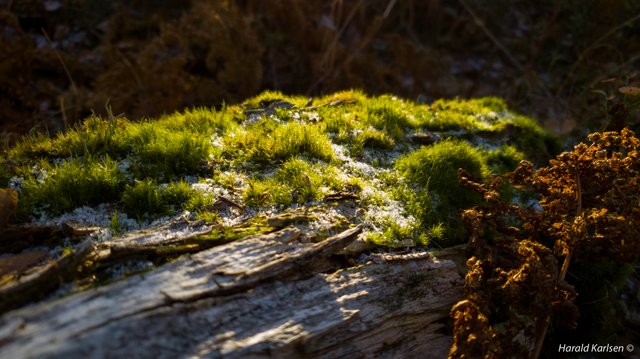 A touch of light.
Have a great day. Best regards
Harald.