Baby Animals on our Property
These photos were taken several weeks ago, so the nests are now empty.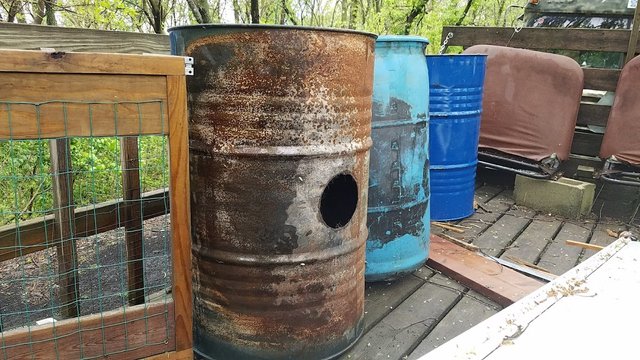 I heard strange noises coming from inside the barrel with the small hole in the side, so I took a look.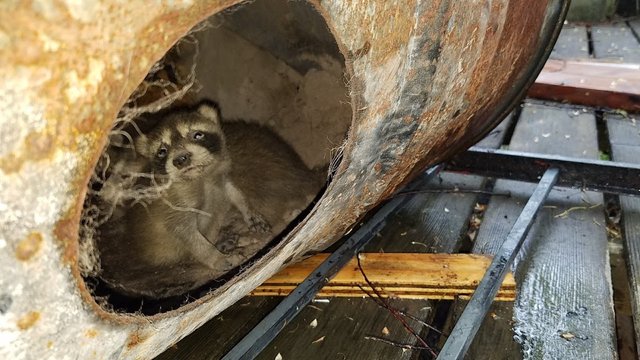 There were three adorable raccoon babies inside.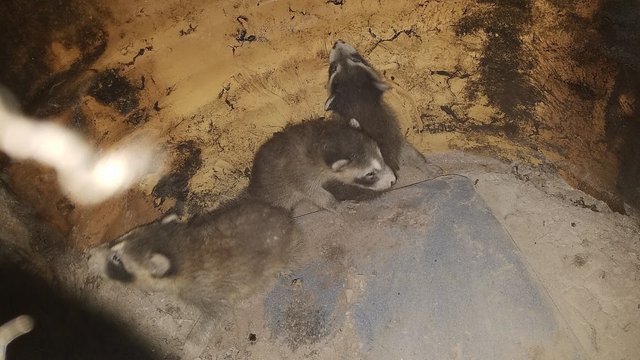 I barely missed this nest of baby cottontail rabbits with the mower.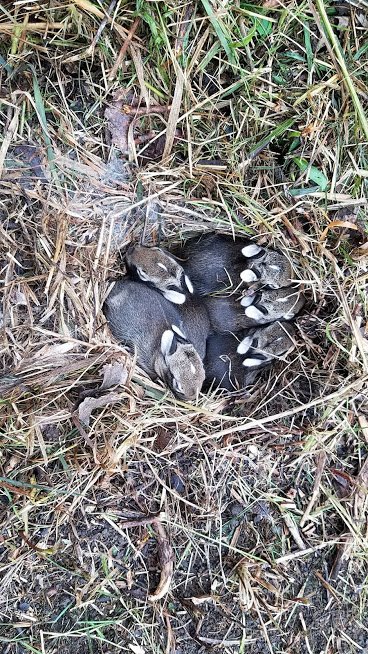 I covered them back up with grass clippings and wished them the best.