---
Dappled Yellow Tulips
---
Growing by the side of the main coast road I was happy to see these pretty tulips glowing in the dappled light caused by the boundary wall.
---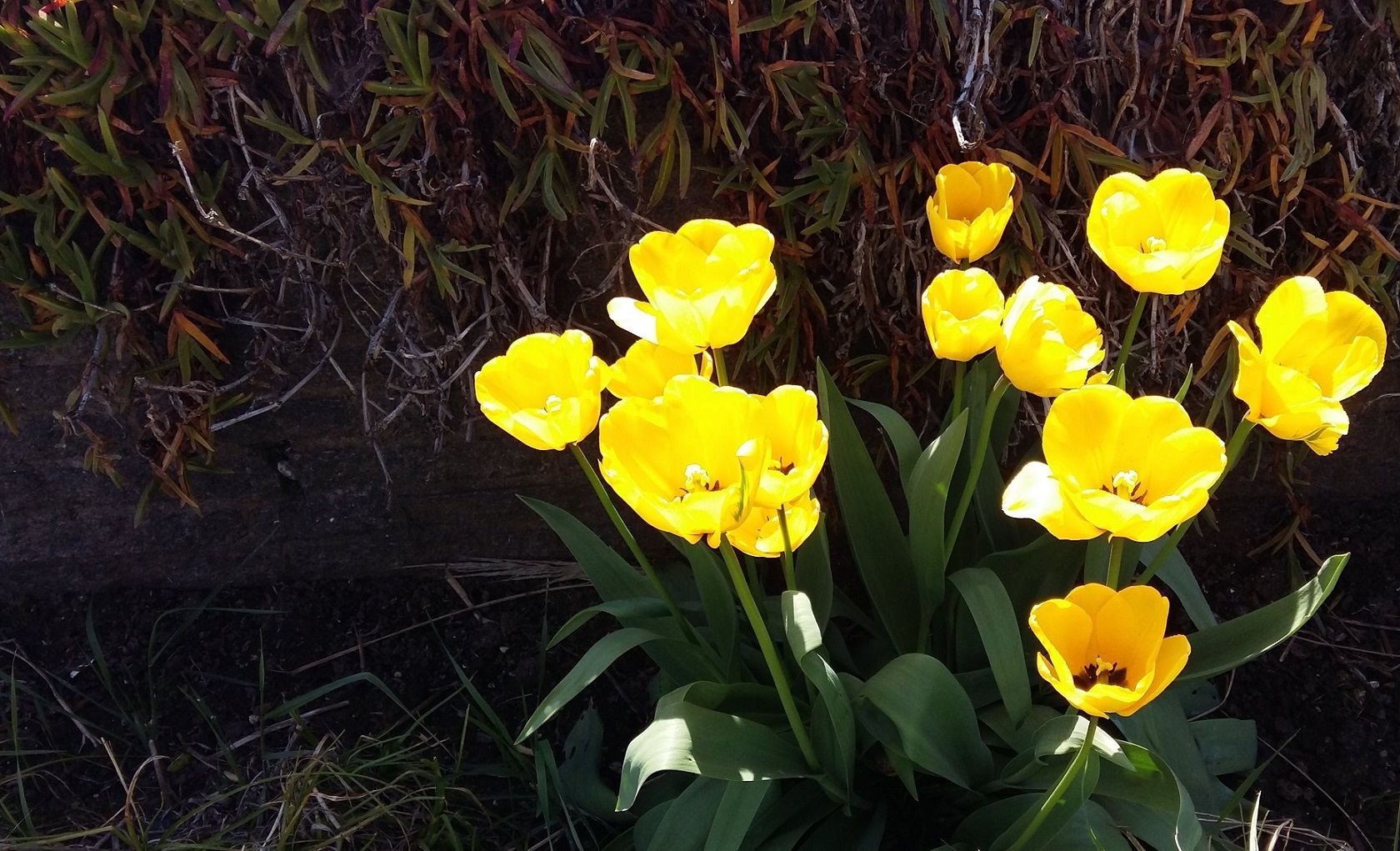 Previously posted on the account @gillianpearce
~ ~ ~ ~ ~ ~
Like Something Your See Here?
Most art posted is for sale - crypto or fiat.
Please leave a message here or on Discord if you would like to know more.